"Recalling products because of design flaws in the packaging can be prevented." Packaging experts badly needed in industry
Delft researcher Roland ten Klooster will defend his thesis on Monday the 30th of September at TU Delft. He has developed systematic plan for the development of packaging for products. Ten Klooster: "There are number of aspects play a part in the development of packaging, my model helps the packaging designer to see, and use these aspects." In his thesis, Ten Klooster stresses the need for packaging experts in industry. The number of recalls caused by packaging mistakes show that the subject cannot be taken lightly.
Every year there are number of product recalls caused by a wrong method of packaging or by packaging that does not properly adhere to safety and health codes for consumer products. Ten Klooster: "A possible cause for this could be the fact that everybody is trying to use the most environmentally friendly material, while this material might not be suitable for the packaging of product, thus compromising the safety of the packaging."
In the method that Ten Klooster describes, questions are first asked about the physical attributes of the product. "Satay sauce, for example, cannot be stored in certain kinds of plastic bags, because certain types of plastic cannot tolerate the oil in the sauce."
Ten Klooster developed his model using information from about 100 design reports on packaging, and from industrial cases concerning packaging. He also had co-operation from people in the packaging industry, who helped in identifying and visualising the various steps in the process of packaging design. The model provides insight into thinking processes and problem solving methods. "The first thing you notice is that people have many different backgrounds. These backgrounds influence the way they approach the packaging problem," says van Ten Klooster. "An integral model can provide the necessary support for whichever packaging employee uses it."
Ten Klooster's method could help further professionalise the packaging industry. "It is of course strange that over EUR 200 billion are annually spent on packaging materials by the European industry, and that there is very little expertise within companies in this area. More expertise needs to be developed in this area." According to Ten Klooster, enormous savings could be realised if less products had to be recalled, and less damage and decay occurred during transport and storage of goods. "A recall for a wrongly packaged product is easy to prevent. My model not only reduces the chance for errors, but also offers the possibility to experiment with the packaging. With this method, innovative opportunities can be created to deal with environmental and cost issues."
Media Contact
Maarten van der Sanden
alfa
All latest news from the category: Process Engineering
This special field revolves around processes for modifying material properties (milling, cooling), composition (filtration, distillation) and type (oxidation, hydration).
Valuable information is available on a broad range of technologies including material separation, laser processes, measuring techniques and robot engineering in addition to testing methods and coating and materials analysis processes.
Back to home
Newest articles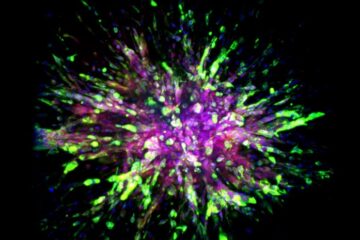 Scientists identify novel molecular biomarkers in cells
Studying a deadly type of breast cancer called triple negative, Johns Hopkins Medicine scientists say they have identified key molecular differences between cancer cells that cling to an initial tumor…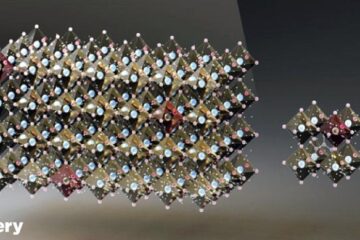 Getting more out of light
Tiny crystals, known as quantum dots, have enabled an international team to achieve a quantum efficiency exceeding 100 percent in the photocurrent generated in a hybrid inorganic-organic semiconductor. Perovskites are…
Antibiotics from natural substances
A new biosynthesis method has been developed. A research team with members from Goethe University Frankfurt and the University of Michigan in the USA is using bacterial biosynthesis to produce…