The ink is mightier than the pen – against forgery

Inks which cannot be photocopied – to confound bank-note forgers – are exciting printers of most of the world`s major currencies. A team from colour chemistry, led by Professor David Lewis and Dr Long Lin, has created an ink which changes colour when copied or scanned, to prevent forgers colour matching banknotes.
"There are already hundreds of security measures in place for banknotes," said Professor Lewis. "But these don`t stop forgeries – some estimates put the number of forged banknotes as high as 5%. In a busy nightclub, for example, it`s hard to check the holograms, metallic strips or even just to judge by eye. Our new ink would make it much harder for forgers to produce banknotes at all."
Forgers sometimes copy or scan notes, and work on the digital image to find an exact colour match. With the new inks, this would be impossible.
A `magic pen`, which can wipe out ink on forged notes has been developed by the colour chemistry team. They have also created an ink which could make James Bond jealous: used in an ordinary inkjet printer, the typing will stay visible for a set period, then just fade off the page.
A joint venture company, Lumenia, has been set up by Leeds Innovations and Xennia to exploit these technologies.
All latest news from the category: Process Engineering
This special field revolves around processes for modifying material properties (milling, cooling), composition (filtration, distillation) and type (oxidation, hydration).
Valuable information is available on a broad range of technologies including material separation, laser processes, measuring techniques and robot engineering in addition to testing methods and coating and materials analysis processes.
Back to home
Newest articles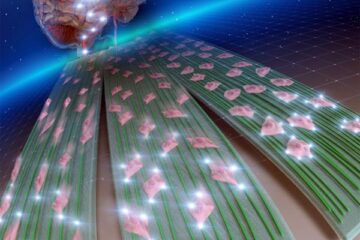 Under arrest: Using nanofibers to stop brain tumor cells from spreading
Researchers from Japan develop a platform based on nanofibers to trap brain cancer cells as a therapeutic strategy. Our body heals its injuries by essentially replacing damaged cells with new…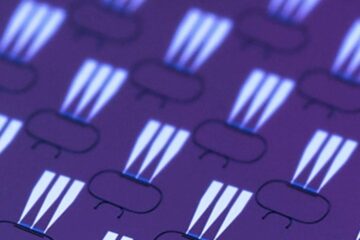 New photonic chip for isolating light may be key to miniaturizing quantum devices
Light offers an irreplaceable way to interact with our universe. It can travel across galactic distances and collide with our atmosphere, creating a shower of particles that tell a story…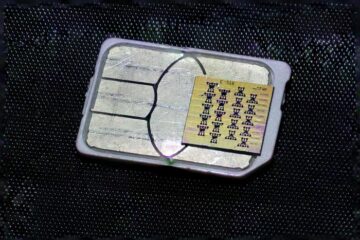 A traffic light for light-on-a-chip
Integrated photonics allow us to build compact, portable, low-power chip-scale optical systems used in commercial products, revolutionizing today's optical datacenters and communications. But integrating on-chip optical gain elements to build…