EUREKA project set to boost European textile printing
European textile printers will now have a better chance to keep up with the speed of today's fashion industry thanks to a new printing technology developed by EUREKA project E!3285 FACTORY COPRITEX. This new technology hopes to help Europe compete with Asia's low production costs, making short print runs cheaper and more ecological.
French inkjet specialist Imaje and Dutch textile printing system developer Osiris have developed a continuous inkjet printing method with several advantages over conventional printing methods. Traditional screen printing requires creating several screens, one per colour. These need changing during the printing process, meaning the machine is regularly stopped.
"With inkjet technology you can print most of your clothes in real time and change you patterns on the fly," says Imaje's vice president of business development Alain Dunand. Inkjet can be used on difficult fibres, meaning more sophisticated designs can be produced. It is also more environmental because less waste is generated than conventional printing methods. The use of less volumes and colorants is also better for the environment.
The benefits of the new system could give European textile producers a competitive advantage, particularly in the face of competition from Asia. "China is able to produce at a lower price level," says Osiris' Chief Executive Officer Haje van Wesen. "We are getting closer to those price levels, but China cannot supply the time-to-market that we can.
If you have a design, you could have a print on a piece of fabric within two hours, so you could walk out with a blouse within a few weeks". Osiris is now in talks with major European printers who may be interested in buying the printing system. Its aim is to place the existing printing line with a customer by the spring. Then, the technology could be sold to other printers afterwards.
All latest news from the category: Process Engineering
This special field revolves around processes for modifying material properties (milling, cooling), composition (filtration, distillation) and type (oxidation, hydration).
Valuable information is available on a broad range of technologies including material separation, laser processes, measuring techniques and robot engineering in addition to testing methods and coating and materials analysis processes.
Back to home
Newest articles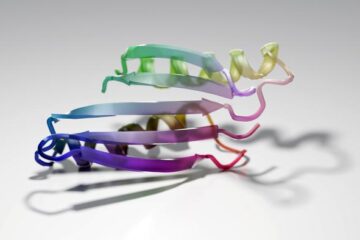 Deep learning dreams up new protein structures
A neural network trained exclusively to predict protein shapes can also generate new ones. Just as convincing images of cats can be created using artificial intelligence, new proteins can now…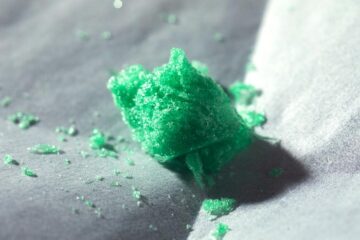 How to freeze-dry a potential COVID-19 vaccine
In Science Advances, scientists report successfully freeze-drying specialized liposomes that could be developed for use in future vaccines. Things that are freeze-dried: Astronaut food. Emergency rations. And, just maybe, some…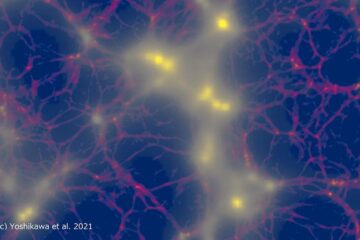 Record-breaking simulations of large-scale structure formation in the universe
Researchers led by the University of Tsukuba present computer simulations that capture the complex dynamics of elusive neutrinos left over from the Big Bang. Current simulations of cosmic structure formation…