New process for producing insulation from plastic waste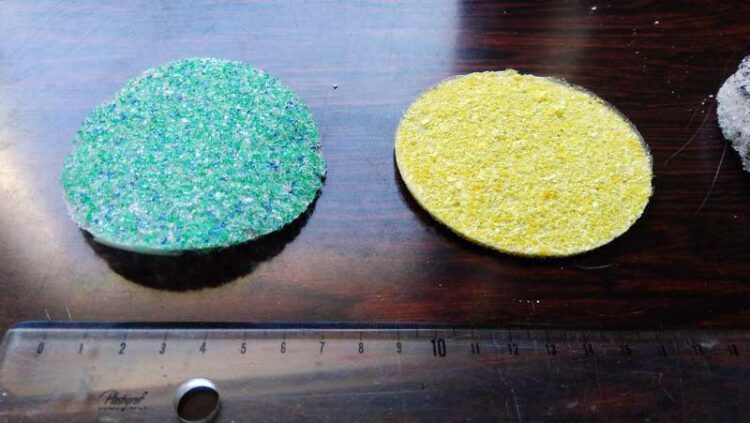 unibz contributes to the fight against microplastics …
In 2017, the UN declared the presence of 51 trillion microplastic particles in the Earth's seas: "500 times more numerous than all the stars in our galaxy". A product invented and patented by Marco Caniato, a researcher and lecturer at the Free University of Bozen-Bolzano, has proved extremely promising in the battle against the environmental dispersion of microplastics.
Secondary microplastics, i.e. plastic fragments of less than 5 mm in size resulting from the use and abandonment of objects such as plastic bags or bottles, account for around 68 to 81% of the microplastics in the oceans (source: European Parliament).
Worldwide, the seas have been described as one of the most polluted areas by micro and macroplastics. As a result, the treatment and life-cycle management of plastics has become a huge problem whose lack of solution threatens marine biodiversity and the survival of many fish species. Not to mention the fact that the dangers to humans of these tiny plastic fragments entering the food chain are not yet known.
The idea by Marco Caniato was born 5 years ago. A very large industrial company asked to recycle something that is very difficult to be recycled: carbon fibre. Accordingly, this material is a composite one, made of plastics and carbon fibres, strongly bonded together. It is rather impossible to recycle it with traditional approaches. A chemical procedure is available but is costly and pollutant. "Thus, the aim was to obtain something solving the problem without harming our planet with some more waste", underlines Marco Caniato. "Thus, the chemical disruption could not be followed and another approach was needed."
The available background are materials science and engineering focusing on acoustic and thermal issues, so a new sustainable material, which could also be usable as thermal and acoustic insulator, was designed namely a foam. For two months, a process which can foam up something without using chemicals was sought. "Unfortunately, literature and many colleagues just said to me that this was impossible", Caniato remembers. "But as Einstein said "Everyone knew it was impossible, until a fool who didn't know came along and did it".
The researcher Marco Caniato was that fool and designed the process together with Andrea Travan, who was working on new bio based materials for humans purposes, using properties of bio materials. In a week, the first sample was realized, recycling carbon fibre. Then, many studies were carried out on the new foam in order to optimize its properties, shape, mechanical features, etc. Successfully, glass powder, carbon fibre, fiberglass and other composite materials were recycled. The present step on microplastic was kind of natural development.
The used biopolymer comes from algae. "I tried many kinds of biopolymers but the most economic and optimized is the alginate. It is extracted from a particular sea algae", explains the researcher at the Faulty of Science and Technology in Bozen-Bolzano. The alginate can be purchased at a very low prize in the market since it is used in many human applications like food industry and pharmaceutics. Obviously, since it is a biopolymer it is not harmful at all. We eat it when making puddings, hot chocolate, sweets etc!
The foam application fields vary from constructions, to automotive, to industrial applications, to naval industries. "Basically, where we can have a problem of thermal and/or acoustic insulation, the foam can be used", Marco Caniato sums up, as the properties of this bio foam were tested many times in these years.
With the help of my colleagues Giada Kyaw Oo D'Amore, Luca Cozzarini, prof. Jan Kašpar and prof. Chiara Schmid from the University of Trieste, many different samples incorporating diverse wastes were produced. The thermal and acoustics properties, mechanical characteristics, fire resistance, nano and microstructure influence by means of dedicated facilities were investigated, comprising Kundt's tube, X-ray microtomography, SEM, airflow resistivity tube etc. Whit the help of prof. Andrea Gasparella, the analytical models of the acoustic and thermal behaviours were derived.
All of the above-described properties are comparable or better than traditional materials like rockwool. Anyway, his bio foam presents paramount advantages: (i) it is not harmful for neither humans (unlike rock wools, etc) nor for the environment. At the end of its life cycle it could be simply grinded and reused in other bio foams as filler. (ii) its production does not involve pollutant or petroleum derivate or other rare elements, but just sea algae (waste). The production process totally could reuse the same water used in the previous foaming. (iii) the involved technologies are already available. No new costly machinery is needed. (iv) I can customize both acoustic, thermal, mechanical and micro and nano properties for dedicated application, simply using bio based agents which modify the internal foam structure, suiting the desired requirement.
The scientific article has been published on Sustainable Materials and Technologies | Journal | ScienceDirect.com by Elsevier
Wissenschaftliche Ansprechpartner:
marco.caniato@unibz.it
Originalpublikation:
https://www.sciencedirect.com/journal/sustainable-materials-and-technologies
Media Contact
Vicky Rabensteiner Presse und Veranstaltungsmanagement
All latest news from the category: Process Engineering
This special field revolves around processes for modifying material properties (milling, cooling), composition (filtration, distillation) and type (oxidation, hydration).
Valuable information is available on a broad range of technologies including material separation, laser processes, measuring techniques and robot engineering in addition to testing methods and coating and materials analysis processes.
Back to home
Newest articles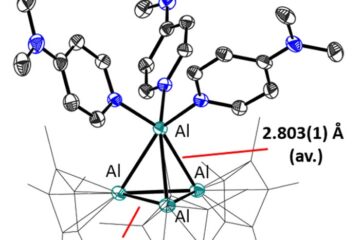 Important milestone on the way to transition metal catalysis with aluminum
Chemists successfully synthesize a cationic, low-valent aluminum complex salt via metathesis. The chemists Philipp Dabringhaus, Julie Willrett and Prof. Dr. Ingo Krossing from the Institute of Inorganic and Analytical Chemistry…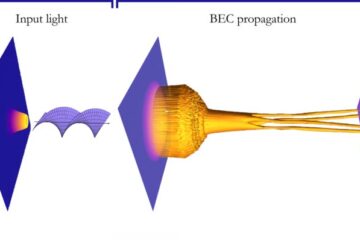 A simple way of sculpting matter into complex shapes
A new method for shaping matter into complex shapes, with the use of 'twisted' light, has been demonstrated in research at the University of Strathclyde. When atoms are cooled to…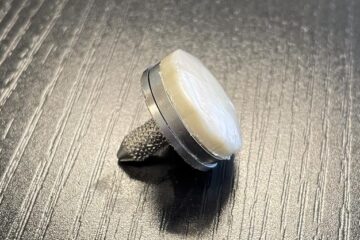 Stiff, achy knees?
Lab-made cartilage gel outperforms the real thing. Human clinical trials may begin as soon as next year. Over-the-counter pain relievers, physical therapy, steroid injections — some people have tried it…