Blue I Water Technologies Expanding Global Operations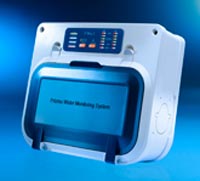 Blue I Water Technologies, provider of advanced water analysis and control solutions, continues to expand operations in South America, China, India, Europe, and the USA, with the backing of a $3 million strategic investment from Effi Capital group.
Effi Capital group is prominent in the South American markets, particularly Brazil. Its current investment with Blue I is intended to extend the company's presence in various geographies by expanding its client base and distribution opportunities.
"We have invested a lot in technology development over the past few years and brought advanced products to the marketplace," says Blue I CEO Jacob Azran. "We have introduced high-precision analyzers for municipal drinking water systems and for the food and beverage industry, as well as highly sensitive quality analysis and control systems that provide accurate measurements in sea water and colored water. Blue I also developed PRIZMA, the most advanced water monitoring and controlling system in the swimming pools market segment. The Effi Capital investment will accelerate the company's expansion into designated market segments, including potable water, swimming pools, and industrial uses of water such as food, beverage, and pharmaceutical production."
"We chose to invest in Blue I after closely examining its range of products and identifying business opportunities for its technologies in today's growing economies," says Effi Shakedi, CEO of Effi Capital. "The most prominent of these opportunities is the water market in South America, which is currently undergoing accelerated standardization and automation and is leaning towards online monitoring of drinking water in its countries."
This is Blue I's second round of investment. In 2011, the shareholders invested 5.5 million shekels ($1.4 million) to support the company's technology development and allow it to break into new markets. The company is controlled by the Shaked family through Shaked Global Group (CEO Guy Regev); Tene Investment Funds (Senior Manager Dr. Ariel Halperin; portfolio companies include Caesarstone, Chromagen, and Hanita Coatings); Agada LLC (by TN Ventures, CEO Tamar Naor); and Docor International BV (CEO Alon Dumanis), a Dutch investment company and subsidiary of the Van Leer Group Foundation.
Blue I Water Technologies, an Israeli company, was established in 2003 with the development of a number of unique technologies for water quality monitoring and treatment. Its products are leading global technology in detecting chlorine and other components in sea water and in controlling municipal water systems. They are pioneering the most advanced methods of monitoring water for the food and beverage industry, the petroleum and petrochemical industry, and public and private swimming pools.
Clients include international industry leaders such as Coca Cola, Yoplait, BAZAN Oil Refineries Ltd. and Mekorot, Israel Electric Corp, Euro Disney, Total, and the Olympic swimming pool in Beijing.
Jacob Azran, formerly a senior staff member at Orbotech, was appointed CEO of Blue I in 2011.
Media Contact
Rachel Feldman
Strategy & Values Ltd.
Alle Nachrichten aus der Kategorie: Process Engineering
This special field revolves around processes for modifying material properties (milling, cooling), composition (filtration, distillation) and type (oxidation, hydration).
Valuable information is available on a broad range of technologies including material separation, laser processes, measuring techniques and robot engineering in addition to testing methods and coating and materials analysis processes.
Zurück zur Startseite
Neueste Beiträge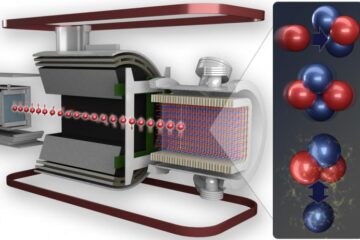 Scientists achieve higher precision weak force measurement between protons, neutrons
Through a one-of-a-kind experiment at the Department of Energy's Oak Ridge National Laboratory, nuclear physicists have precisely measured the weak interaction between protons and neutrons. The result quantifies the weak…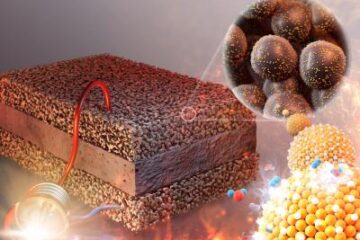 High-performance single-atom catalysts for high-temperature fuel cells
Individual Pt atoms participate in catalytic reaction to faciitate the electrode process by up to 10 times. Single-atom Pt catalysts are stable at 700 degrees Celsius and expected to stimulate…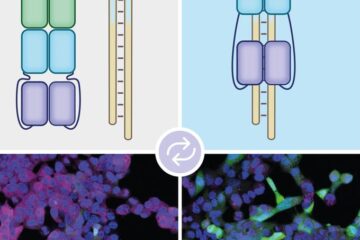 New method allows precise gene control by light
A novel optical switch makes it possible to precisely control the lifespan of genetic "copies". These are used by the cell as building instructions for the production of proteins. The…