Analyzing pros and cons of two composite manufacturing methods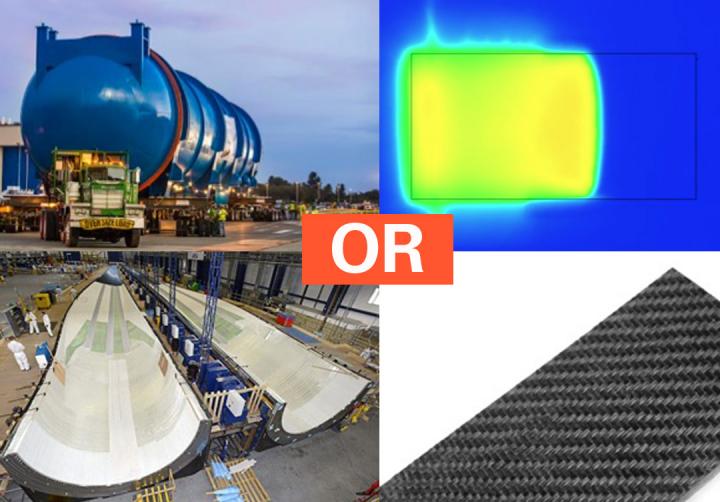 "Frontal polymerization doesn't use an autoclave at all, so it doesn't require that huge upfront investment," said Bliss Professor Philippe Geubelle in the Department of Aerospace Engineering at the U of I.
"It's a chemical reaction sustained by the release of heat as the front propagates. It can save a lot of energy and it generates much less carbon dioxide, so that's an environmental benefit."
Geubelle said they began comparing the two methods by looking at the thermo-chemical equations in order to model the two polymerization processes.
In that way, they could compare the methods for a variety of composite materials, and particularly, the time duration each method takes to manufacture the same part.
"The key contribution from the theoretical point of view is that we've rewritten the reaction-diffusion equations to extract the two most important nondimensional parameters," Geubelle said.
"Using just these two parameters allowed us to look at a wide range of chemical parameters, such as the activation energy and the heat of reaction, and at the impact of the initial temperature of the resin."
Geubelle said this method helped to compare the composite manufacturing processes based on bulk and frontal polymerization in terms of the time it takes to manufacture a part. The study found that there were instances when one or the other was faster.
"Imagine you want to make something that is one meter long. Frontal polymerization will be able to do complete the task before bulk polymerization starts to kick in," Geubelle said.
"On the other hand, if you want to make something that is 10 meters long, then bulk polymerization may actually take place before the front reaches the other end of the part. It's the competition between these two processes that we analyzed in this study."
He went on to say there are several ways to speed up the process for frontal polymerization: start the front at both ends so it goes twice as fast, or heat it from the bottom by using a heated panel beneath it. "That process is so fast, we refer to it as flash curing," Geubelle said, "but it does use more energy than for a single front."
Manufacturing composite parts using frontal polymerization instead of bulk polymerization has a lot of advantages.
"With frontal polymerization, you don't need the large capital investment of the autoclave, making it a very attractive option," Geubelle said. "The time it takes to cure a composite part is also much shorter and the environmental impact is substantially reduced."
###
The study, "Frontal vs. bulk polymerization of fiber-reinforced polymer-matrix composites," was written by S. Vyas, X. Zhang, E. Goli, and P. H. Geubelle. It is published in Composites Science and Technology. DOI: https://doi.org/10.1016/j.compscitech.2020.108303
This work was supported by the Air Force Office of Scientific Research and by the National Science Foundation and was conducted in the Autonomous Materials Systems group centered at the Beckman Institute of Advanced Science and Technology.
Media Contact
Debra Levey Larson
EurekAlert!
All latest news from the category: Process Engineering
This special field revolves around processes for modifying material properties (milling, cooling), composition (filtration, distillation) and type (oxidation, hydration).
Valuable information is available on a broad range of technologies including material separation, laser processes, measuring techniques and robot engineering in addition to testing methods and coating and materials analysis processes.
Back to home
Newest articles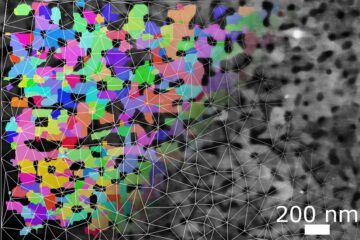 Thermal insulation for quantum technologies
Thermal insulation is not only important for buildings, but also in quantum technologies. While insulation panels around a house keep the heat inside, quantum devices require insulation against heat from…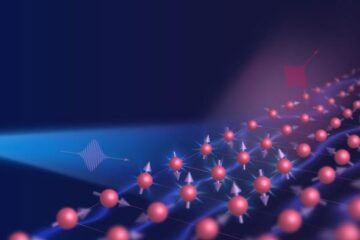 Spin keeps electrons in line in iron-based superconductor
Electronic nematicity, thought to be an ingredient in high temperature superconductivity, is primarily spin driven in FeSe finds a study in Nature Physics. Researchers from PSI's Spectroscopy of Quantum Materials…
Scientists devise method to prevent deadly hospital infections without antibiotics
Novel surface treatment developed at UCLA stops microbes from adhering to medical devices like catheters and stents. A hospital or medical clinic might be the last place you'd expect to…