Siemens Supplies Drives and Electrical Equipment for Jiangsu Oji Paper's new Factory in China
The project includes the drives and electrical equipment for a paper machine, a coating machine and the ancillary installations. The production machine itself will be supplied by Voith Paper, Heidenheim. The paper factory is scheduled to start production in May 2010. The value of the order is in the two-digit million euro range.
Jiangsu Oji Paper Co. is a 90%/10% joint venture of Oji Paper Ltd., the leading Japanese paper and pulp producer, and Nantong Economic & Technological Development Zone Corporation. The jointly owned company is currently building an integrated paper and pulp factory in Nantong in Jiangsu province. The construction work is being carried out in stages and from 2015 the factory is scheduled to produce around 800,000 metric tons of paper per year using its own pulp production facility.
After completion of the first construction phase, the plant will have an annual production capacity of 400,000 metric tons and is due to come on stream in 2010. At this stage, the factory will include a paper machine, an offline coating machine and the associated ancillary installations.
Siemens is supplying all the electrical equipment for the paper line, including the drive systems for the paper machine, the coating machine, two winders, two calanders and a re-reeler. Technological closed-loop control of the drives will be based on the Sipaper Drives platform solution combined with the latest generation of Sinamics converters. Industry-specific closed-loop and open-loop control functions such as setpoint cascades or a load distribution function have already been integrated and ensure a high level of operational reliability and availability of the drive equipment. The project also includes the medium-voltage distribution system for 35 kilovolts and 6 kilovolts as well as all the motors, single drives, transformers and the Motor Control Center (MCC).
On top of all this, Siemens will be handling all the engineering and commissioning work as well as supervision of the installation work and customer training.
Further information on solutions for the paper and pulp industry at: http://www.siemens.com/paper
The Siemens Industry Sector (Erlangen, Germany) is the world's leading supplier of production, transportation and building systems. Integrated hardware and software technologies combined with comprehensive industry-specific solutions enable Siemens to enhance the productivity and efficiency of its customers in industry and infrastructure. The Sector comprises six Divisions: Building Technologies, Industry Automation, Industry Solutions, Mobility, Drive Technologies and Osram. In fiscal 2007 (ended September 30), Siemens Industry generated sales of approximately EUR40 billion (pro forma, unconsolidated) with around 209,000 employees worldwide. http://www.siemens.com/industry
With the business activities of Siemens VAI Metal Technologies, (Linz, Austria), Siemens Water Technologies (Warrendale, Pa., U.S.A.), and Industry Technologies, (Erlangen, Germany), the Siemens Industry Solutions Division (Erlangen, Germany) is one of the world's leading solution and service providers for industrial and infrastructure facilities. Using its own products, systems and process technologies, Industry Solutions develops and builds plants for end customers, commissions them and provides support during their entire life cycle.
Alle Nachrichten aus der Kategorie: Press release
Zurück zur Startseite
Neueste Beiträge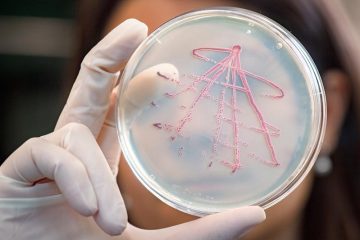 Grow faster, die sooner: How growth rates influence the fitness of bacteria
"The fitness of bacteria is more complex than expected," explains Ulrich Gerland, professor for the theory of complex biosystems at the Technical University of…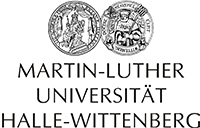 Spintronics: Researchers show how to make non-magnetic materials magnetic
In solid-state physics, oxide layers only a few nanometres thick are known to form a so-called two-dimensional electron gas. These thin layers, separated from…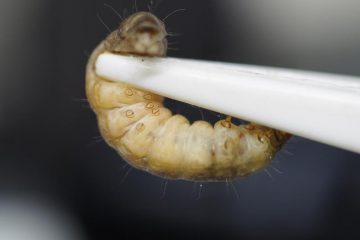 Caterpillars of the wax moth love eating plastic: Fraunhofer LBF investigates degradation process
Within the Framework of a research project on the chemical imaging analysis of plastic digestion in caterpillars (RauPE), a team from Fraunhofer LBF used…