Siemens Helps NASA Usher in a New Era in Space Exploration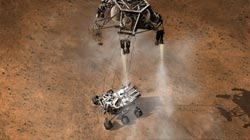 The two companies referenced the impending August 5 landing of the latest Mars Rover "Curiosity" – designed by NASA's Jet Propulsion Laboratory (JPL) using Siemens software – as a tangible example of how modern software technology is being employed to enhance competitiveness in the aerospace industry. Part of this ongoing transformation includes public-private partnerships and a constant drive to maximize productivity and shorten development times.
"Curiosity is the most sophisticated rover ever sent to Mars, and will further enhance our understanding of the Red Planet, while paving the way for future human exploration," said Doug McCuistion, NASA Director of the Mars Exploration Program. "The incredible team of scientists and engineers at NASA's JPL has employed the latest in software technology to design the Mars Rover to withstand the impossible extremes of launch, space travel, atmospheric reentry, and landing a 2000 pound operational vehicle on the surface of Mars."
JPL used product lifecycle management (PLM) software from Siemens throughout the development process to digitally design, simulate and assemble the Rover before any physical prototypes were built. The software helped ensure all components would fit together, operate properly and withstand whatever environment the mission would require. "Siemens is proud of our strong partnership with NASA and the role our technology plays in helping them pursue such extraordinary and ambitious missions," said Siegfried Russwurm, Member of the Siemens Board and CEO of the Industry Sector.
In the aerospace industry, Siemens' overall revenues across all technologies are in the mid-three-digit million Euro range. Russwurm highlighted the essential role of cost-efficient product design and production in aircraft manufacturing: "The Aerospace Industry is on the leading edge when it comes to managing the full complexity of sophisticated product development and manufacturing. With our unique Siemens combination of PLM software and automation technologies, we not only cut time to market by up to 50 percent but also save resources and energy costs". As a part of the Siemens vertical IT for industrial production Siemens PLM software is used by more than 70,000 customers worldwide in aerospace, automotive, electronics, machinery and other industries.
Siemens is one of the world's largest software companies with over 17,000 software engineers worldwide. The scope of Vertical IT from Siemens comprises software and software based solutions offered by all of its Sectors Energy, Healthcare, Industry, Infrastructure & Cities for their respective vertical industries. In its Industry Sector, Siemens is successfully integrating PLM software with automation technologies since the company acquired UGS Corp. in 2007. In the following years, Siemens has continuously expanded its expertise for this growth market. The latest industry software companies Siemens has acquired are Active Tecnologia em Sistemas de Automação (pharmaceutical and biotech production), Vistagy Inc. (composite material design), IBS AG (quality and production management) and Innotec do Brasil (holistic plant management).
Siemens AG (Berlin and Munich) is a global powerhouse in electronics and electrical engineering, operating in the fields of industry, energy and healthcare as well as providing infrastructure solutions, primarily for cities and metropolitan areas. For over 160 years, Siemens has stood for technological excellence, innovation, quality, reliability and internationality. The company is the world's largest provider of environmental technologies. Around 40 percent of its total revenue stems from green products and solutions. In fiscal 2011, which ended on September 30, 2011, revenue from continuing operations totaled €73.5 billion and income from continuing operations €7.0 billion. At the end of September 2011, Siemens had around 360,000 employees worldwide on the basis of continuing operations. Further information is available on the Internet at http://www.siemens.com.
The Siemens Industry Sector (Erlangen, Germany) is the world's leading supplier of innovative and environmentally friendly products and solutions for industrial customers. With end-to-end automation technology and industrial software, solid vertical-market expertise, and technology-based services, the Sector enhances its customers' productivity, efficiency, and flexibility. With a global workforce of more than 100,000 employees, the Industry Sector comprises the Divisions Industry Automation, Drive Technologies and Customer Services as well as the Business Unit Metals Technologies. For more information, visit http://www.siemens.com/industry
Reference Number: I201207054e
Contact
Mr. Alexander Machowetz
Industry Sector
Siemens AG
Werner-von-Siemens-Str. 50
91052 Erlangen
Germany
Tel: +49 (9131) 7-25562
alexander.machowetz@siemens.com
Alle Nachrichten aus der Kategorie: Press release
Zurück zur Startseite
Neueste Beiträge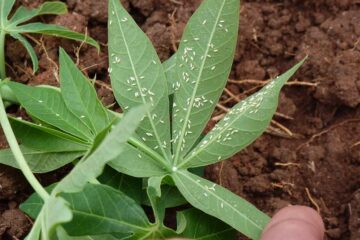 Surplus sugar helps whiteflies detoxify plant defenses
This pest insect uses sugar from its food to prevent the activation of the mustard oil bomb in cruciferous plants. Worldwide dreaded crop pest of hundreds of plant species Whiteflies…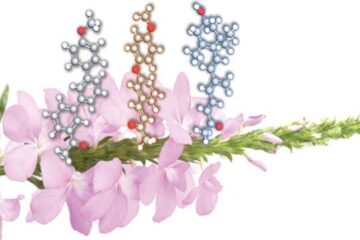 Copycat plant booster improves on nature
A molecule that can mimic the function of zaxinone, a natural growth-promoting plant metabolite, has been designed and fabricated by an international team led by KAUST and the University of…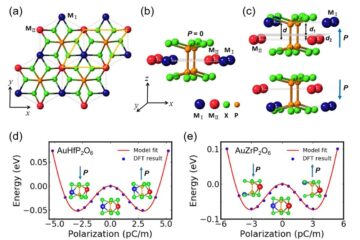 Discovery of large family of two-dimensional ferroelectric metals
It is usually believed that ferroelectricity can appear in insulating or semiconducting materials rather than in metals, because conducting electrons of metals always screen out the internal static electric field…