Electronic devices become smaller, lighter, faster and more powerful with each passing year. Currently, however, electronics such as cell phones, tablets, laptops, etc., are rigid. But what if they could be made bendable or stretchy?
According to the University of Delaware's Bingqing Wei, stretchable electronics are the future of mobile electronics, leading giants such as IBM, Sony and Nokia to incorporate the technology into their products.
Beyond traditional electronics, potential stretchable applications include biomedical, wearable, portable and sensory devices, such as cyber skin for robotic devices and implantable electronics.
"Advances in soft and stretchable substrates and elastomeric materials have given rise to an entirely new field," says Wei, a mechanical engineering professor at UD.
But even if scientists can engineer stretchable electronics – what about their energy source?
"Rechargeable and stretchable energy storage devices, also known as supercapacitors, are urgently needed to complement advances currently being made in flexible electronics," explains Wei.
Wei's research group at the University is making significant progress in developing scalable, stretchable power sources for this type of application using carbon nanotube macrofilms, polyurethane membranes and organic electrolytes.
This, he says, requires new thinking about materials processing and device manufacturing to maximize energy storage without compromising energy resources.
To reveal a stretchable supercapacitator's true performance, the Wei group examined the system's electrochemical behavior using buckled single-wall nanotube (SWNT) electrodes and an elastomeric separator.
According to Wei, the supercapacitor developed in his lab achieved excellent stability in testing and the results will provide important guidelines for future design and testing of this leading-edge energy storage device.
As they work to refine the technology, Wei has filed a provisional patent to protect his team's research. The work was recently published in Nano Letters, a journal of the American Chemical Society.
Article by Karen B. Roberts
Media Contact
Andrea Boyle Tippett
EurekAlert!
All news from this category: Power and Electrical Engineering
This topic covers issues related to energy generation, conversion, transportation and consumption and how the industry is addressing the challenge of energy efficiency in general.
innovations-report provides in-depth and informative reports and articles on subjects ranging from wind energy, fuel cell technology, solar energy, geothermal energy, petroleum, gas, nuclear engineering, alternative energy and energy efficiency to fusion, hydrogen and superconductor technologies.
Back to the Homepage
Latest posts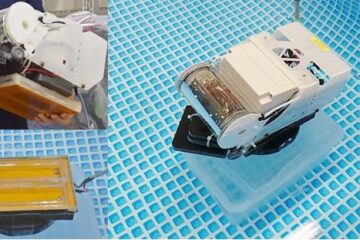 Seawater as an electrical cable !?
Wireless power transfers in the ocean For drones that can be stationed underwater for the adoption of ICT in mariculture. Associate professor Masaya Tamura, Kousuke Murai (who has completed the…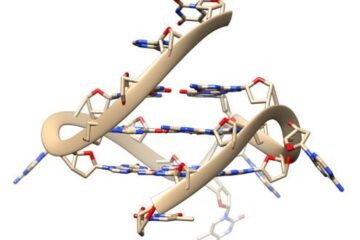 Rare quadruple-helix DNA found in living human cells with glowing probes
New probes allow scientists to see four-stranded DNA interacting with molecules inside living human cells, unravelling its role in cellular processes. DNA usually forms the classic double helix shape of…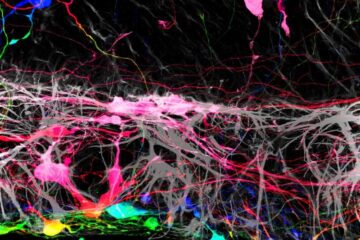 A rift in the retina may help repair the optic nerve
In experiments in mouse tissues and human cells, Johns Hopkins Medicine researchers say they have found that removing a membrane that lines the back of the eye may improve the…