Smarter energy storage for solar and wind power
CSIRO and Cleantech Ventures have invested in technology start-up Smart Storage Pty Ltd to develop and commercialise battery-based storage solutions.
Director of the CSIRO Energy Transformed National Research Flagship Dr John Wright said the Smart Storage battery technology aims to deliver a low cost, high performance, high power stationary energy storage solution suitable for grid-connected and remote applications.
"Cost effective, high performance energy storage has been the missing link for renewable energy," he said.
Current battery storage solutions undergo frequent deep discharging and are unable to meet high power demands. They are also considered expensive due to high initial cost and short battery life.
"The Smart Storage technology is based on CSIRO's 'Ultrabattery' which has been successfully trialled in hybrid vehicles," Dr Wright said.
Extensive technology development is now underway to produce a low cost and easily manufactured deep-cycle stationary battery that meets demanding variable operating conditions.
"The Smart Storage technology is based on CSIRO's 'Ultrabattery' which has been successfully trialled in hybrid vehicles,"
Dr Wright said.The Smart Storage technology is a hybrid battery which combines an asymmetric 'supercapacitor' electrode and a lead-acid battery in a single unit cell. Advanced materials used for the electrodes and current management absorb and release charge rapidly and at efficiencies well above conventional battery types.
It is expected that the discharge and charge power of the Smart Storage battery will be 50 per cent higher and its cycle-life at least three times longer than that of the conventional lead-acid counterpart.
"Most importantly, our technology development path is directed towards manufacturing in existing lead-acid battery plants," said Andrew Pickering, a Principal at Cleantech Ventures.
"Too often new technologies simply aren't affordable and that significantly retards market uptake.
"Investments in energy storage technologies have excellent potential for strong returns given the growing market demand and the lack of viable solutions. We now have investments in two energy storage technology companies, V-Fuel which targets grid-scale renewable energy storage applications and now Smart Storage for smaller renewable energy systems."
Flagships
CSIRO initiated the National Research Flagships to provide science-based solutions in response to Australia's major research challenges and opportunities. The nine Flagships form multidisciplinary teams with industry and the research community to deliver impact and benefits for Australia.
Media Contact
Lou Morrissey
EurekAlert!
All latest news from the category: Power and Electrical Engineering
This topic covers issues related to energy generation, conversion, transportation and consumption and how the industry is addressing the challenge of energy efficiency in general.
innovations-report provides in-depth and informative reports and articles on subjects ranging from wind energy, fuel cell technology, solar energy, geothermal energy, petroleum, gas, nuclear engineering, alternative energy and energy efficiency to fusion, hydrogen and superconductor technologies.
Back to home
Newest articles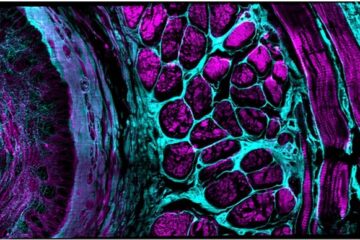 Enhancing the workhorse
Artificial intelligence, hardware innovations boost confocal microscope's performance. Since artificial intelligence pioneer Marvin Minsky patented the principle of confocal microscopy in 1957, it has become the workhorse standard in life…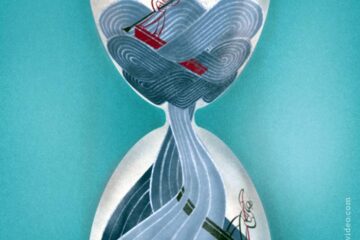 In the quantum realm, not even time flows as you might expect
New study shows the boundary between time moving forward and backward may blur in quantum mechanics. A team of physicists at the Universities of Bristol, Vienna, the Balearic Islands and…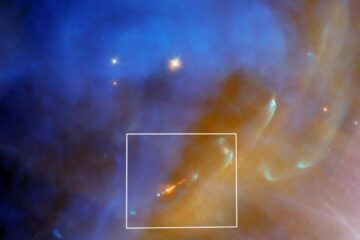 Hubble Spots a Swift Stellar Jet in Running Man Nebula
A jet from a newly formed star flares into the shining depths of reflection nebula NGC 1977 in this Hubble image. The jet (the orange object at the bottom center…