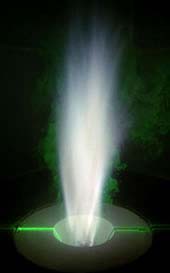 A new material helps to make clean fuel from water.
Scientists in Japan have found a more efficient way to extract hydrogen, the ultimate 'green' fuel, from water. They have developed a material that uses sunlight to break water molecules into their constituent elements of hydrogen and oxygen1.
The material is not yet efficient enough to be commercially viable, but its inventors believe that it can be improved. If they are right, hydrogen may soon be on tap just like natural gas.
Hydrogen burns in air without producing the sooty pollution and greenhouse gases associated with fossil fuels. The element can also power fuel cells to generate electricity. Such fuel cells can power emission-free electric vehicles.
Unfortunately, water is reluctant to give up its hydrogen. Electricity can split water, but electricity is mainly generated using polluting and nonrenewable technology.
Several 'photocatalysts' will split water quite efficiently using ultraviolet light. But this squanders most of the Sun's energy, which lies in the visible range. Visible-light photocatalysts, on the other hand, have tended to be either unstable, decomposing with prolonged use, or bad at splitting water.
Zhigang Zou of the National Institute of Advanced Industrial Science and Technology in Tsukuba, Japan, and co-workers have developed a photocatalyst that seems to be very stable, showing no evidence of degradation after extended use. It is not terribly efficient – over 99% of the light energy is wasted rather than used to split water – but this is respectable when compared with the competition.
The material, like the majority of visible-light photocatalysts, is a metal oxide, which generates hydrogen and oxygen when immersed in water in sunlight. The oxide contains indium, nickel and tantalum; the efficiency depends on the amount of nickel in the material.
Zou and colleagues believe that they can improve the efficiency by increasing the surface area of the photocatalyst – making it porous, for example, or grinding it into a fine powder – and by further tinkering with the chemical composition.
References
Zou, Z., Ye, J., Sayama, K. & Arakawa, H. Direct splitting of water under visible light irradiation with an oxide semiconductor photocatalyst. Nature, 414, 625 – 627, (2001).
Media Contact
PHILIP BALL
© Nature News Service
All latest news from the category: Power and Electrical Engineering
This topic covers issues related to energy generation, conversion, transportation and consumption and how the industry is addressing the challenge of energy efficiency in general.
innovations-report provides in-depth and informative reports and articles on subjects ranging from wind energy, fuel cell technology, solar energy, geothermal energy, petroleum, gas, nuclear engineering, alternative energy and energy efficiency to fusion, hydrogen and superconductor technologies.
Back to home
Newest articles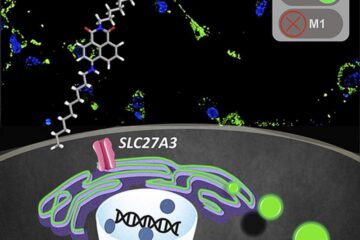 Labeling macrophages …
… associated with cancer progression using a selective dye. M1 and M2 are activated macrophages that protect our immune system and maintain homeostasis. Interestingly, they are characterized by distinct and…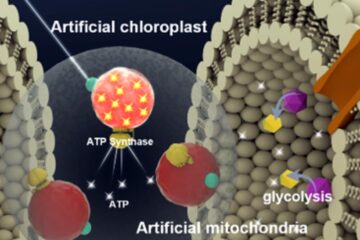 The powerhouse of the future: Artificial cells
Assessing how energy-generating synthetic organelles could sustain artificial cells. Energy production in nature is the responsibility of chloroplasts and mitochondria and is crucial for fabricating sustainable, synthetic cells in the…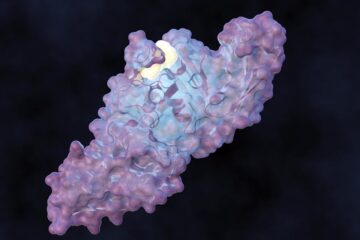 Molecule to disrupt SARS-CoV-2 infection
A team of scientists led by the Department of Energy's Oak Ridge National Laboratory designed a molecule that disrupts the infection mechanism of the SARS-CoV-2 coronavirus and could be used…