Groundwater sampling goes tubular
National laboratory practices "Leave No Trace" environmental sampling

"Leave No Trace" is a popular ethic for outdoor recreationists who advocate a natural landscape. Now it is also applicable to groundwater sampling collection sites along the Columbia River in southeastern Washington State.
Hydrologists from the Department of Energy's Pacific Northwest National Laboratory are using a simple apparatus of ¼-inch-diameter plastic tubing to collect samples at varying levels in the aquifer along the river's edge. Though a permanent installation, the low-cost, lightweight materials are easy to camouflage with indigenous rocks and vegetation so that the collection site appears undisturbed.
Hydrologists compare the aquifer tube method to sipping groundwater through a long straw. The tube system was developed to provide supplemental monitoring in locations where traditional monitoring wells cannot be installed because of access constraints. It has proven to be economical, visually unobtrusive and effective in providing an accurate picture of the vertical distribution of contaminants in groundwater at a specific location.
To install the tubes, a handheld air hammer is used to drive a temporary steel casing into the ground. Plastic tubing is lowered into the casing. Typically, three tubes are installed at each location, reaching depths of approximately 25, 15, and six feet. The bottom six inches of tubing is screened with stainless steel mesh and provides an opening for drawing water samples.
After the tubes are anchored in place, the casing is removed, leaving a short section of tubing extending out of the ground. Suction from a handheld peristaltic pump slowly withdraws water from the tubes. When the tubes are not in use, the top ends are capped and covered with PVC pipe to protect them from weather, animals and other hazards, and camouflaged with natural materials to blend in with the environment.
The Hanford Site Environmental Restoration Contractor team, with encouragement from the Department of Energy, conceived the tube design in 1995 as a way to expand groundwater monitoring. The Hanford Site produced plutonium for defense during and after World War II and is the scene of the world's largest environmental cleanup project.
Traditional sampling wells provide the bulk of information used to track contamination as it migrates from Hanford toward the river. But they could not be installed on the shoreline because the area is difficult to access with a drill rig, is often under water and is culturally and ecologically sensitive. Because the installation and sampling equipment is lightweight and easily transported, researchers are able to access many sites by boat.
Site contractors equipped additional sites along the river with the samplers in 1997 and 2004. Today coverage includes 320 tubes located at 132 sites situated approximately half-mile apart along a 26-mile stretch of shoreline.
"Being able to monitor groundwater where we couldn't put traditional wells has been a real benefit," said PNNL geologist Bob Peterson. "And being able to do it while leaving an area essentially untouched makes the sampling tubes an even better idea."
The tubes provide the ability to get an accurate picture of the vertical distribution of contaminants in groundwater at a specific location. The three tubes typically installed at each location vary in length, enabling the ports at the end of each tube to monitor three discreet depths in the aquifer.
The monitoring methodology has a wide variety of potential applications at sites other than Hanford, Peterson said. The simple equipment and installation logistics mean the aquifer tubes can be employed almost anywhere there is a need to monitor shallow groundwater systems or the saturated sediment zone associated with surface water bodies.
For example, the tubes could be used to monitor subsurface discharge from agricultural areas, river bottom subsurface habitat, estuary health, CERCLA site remedial investigations and EPA total maximum daily load of groundwater influx to streams and lakes, Peterson said. Installations also can be adapted to incorporate in situ instrumentation for continuous monitoring of conditions.
Business and public inquiries on this and other PNNL research and technologies should be directed to 1-888-375-PNNL or inquiry@pnl.gov .
PNNL is a DOE Office of Science laboratory that solves complex problems in energy, national security, the environment and life sciences by advancing the understanding of physics, chemistry, biology and computation. PNNL employs 4,000 staff, has a $700 million annual budget, and has been managed by Ohio-based Battelle since the lab's inception in 1965.
Media Contact
Judith Graybeal
EurekAlert!
All latest news from the category: Power and Electrical Engineering
This topic covers issues related to energy generation, conversion, transportation and consumption and how the industry is addressing the challenge of energy efficiency in general.
innovations-report provides in-depth and informative reports and articles on subjects ranging from wind energy, fuel cell technology, solar energy, geothermal energy, petroleum, gas, nuclear engineering, alternative energy and energy efficiency to fusion, hydrogen and superconductor technologies.
Back to home
Newest articles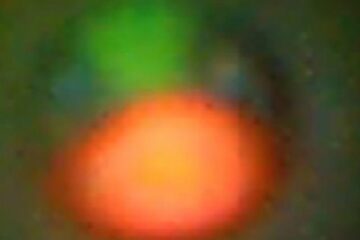 New species of microalgae discovered
Ultrasmall microalgae found in home aquarium could have multiple useful applications. A new species of microalgae was found in water from a home aquarium. While analyzing DNA samples taken from…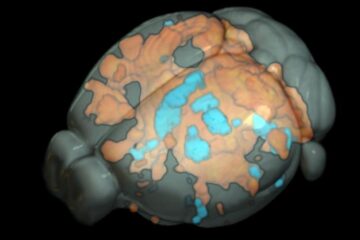 New technology may help inform brain stimulation
Brain stimulation, such as Deep brain stimulation (DBS), is a powerful way to treat neurological and psychiatric disorders. While it has provided therapeutic benefit for sufferers of Parkinson's, Alzheimer's, and…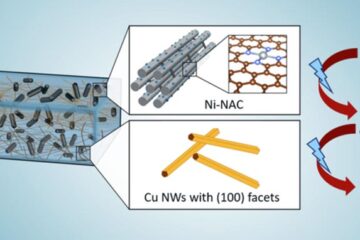 New hybrid catalyst could help decarbonization
… and make ethylene production more sustainable. A new hybrid catalyst converts carbon dioxide into ethylene in one pot. The catalyst was developed by scientists from Ames National Laboratory, Iowa…