Cleaner transport through engine 'neurosurgery' and recycled cooking oil
The next generation of motor vehicles could be powered by engines that are cleaner, greener and smarter, thanks to research at two South West universities.

Engineers at the University of Bath are carrying our research described as being like 'neurosurgery on diesel engines' to find ways of making them even more efficient than their petrol-driven equivalents.
Meanwhile, researchers at the University of the West of England are experimenting with the production of fuel made from a mixture of recycled vegetable oil and glycerine that could one day be used in the University's own fleet of vehicles.
Both research projects are highlighted in a new video news release produced by Research TV as part of the South West Regional Development Agency's Inspire Fund.
Diesel engine's reputation as a dirty, messy fuel is a thing of the past, say researchers, with current engines recording just 50 per cent of the emissions that engines produced only seven years ago.
"The miles per gallon that you can actually get from a diesel engine now, while still retaining good power and still retaining good drivability which is what the public wants, have put it in a position where it can compete with the petrol engine on many fronts," said Professor Gary Hawley from the Powertrain and Vehicle Research Unit at the University of Bath.
"Diesel engines used to be thought of as dirty and smelly and particularly loud but that's not so any more, they're actually very refined complex machines."
His research is looking at the heat flow inside a diesel engine and trying to find ways of reducing the amount of energy wasted; for every kilowatt of power currently produced by modern diesel engines, some 2 kilowatts are thrown away.
By tracking the intimate detail of heat flow in the engine and the variation of heat flux in the cylinders, the researchers hope to improve modelling accuracy which, in turn will help the design of more efficient engines.
At the neighbouring University of the West of England, researchers have been experimenting with the production of biodiesel fuel from recycled vegetable oil recovered from the University canteen.
The research is part of a wider study into biofuels that could also benefit the rural economy. Dr Stuart Shales, senior lecturer in environmental biotechnology, said, "Biofuels may well have a major role to play in the future to help ease the pressure on world crude oil supplies, and contribute to the 37.6 million tonnes of motor fuel used every year in the UK.
"We are experimenting with fuels produced from recycled vegetable oil, and are equally interested in processing fuel from plant sources such as rapeseed.
"There is only a finite amount of recycled oil we can get hold of, whereas by using rapeseed oil, for example, we could also benefit the rural economy, by bringing into use the extensive agricultural land that is currently in set-aside, for growing crops for fuel."
The film shows how researchers treat recycled oil to reduce its viscosity so that it does not cause damage in diesel engines. It burns in a similar way to fossil fuels and releases a similar amount of energy.
Other possible biofuels under investigation in the UWE project are : bioethanol (petrol substitute); biodiesel (diesel substitute); hydrogen (e.g. from microalgae); biogas (methane) and biomass crops.
The project aims to find ways to reduce production and processing costs, encourage organic horticulture of oilseed crops and develop on-farm processing of oilseed and production of biodiesel.
All latest news from the category: Power and Electrical Engineering
This topic covers issues related to energy generation, conversion, transportation and consumption and how the industry is addressing the challenge of energy efficiency in general.
innovations-report provides in-depth and informative reports and articles on subjects ranging from wind energy, fuel cell technology, solar energy, geothermal energy, petroleum, gas, nuclear engineering, alternative energy and energy efficiency to fusion, hydrogen and superconductor technologies.
Back to home
Newest articles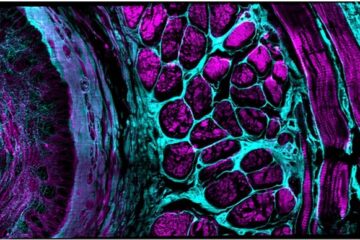 Enhancing the workhorse
Artificial intelligence, hardware innovations boost confocal microscope's performance. Since artificial intelligence pioneer Marvin Minsky patented the principle of confocal microscopy in 1957, it has become the workhorse standard in life…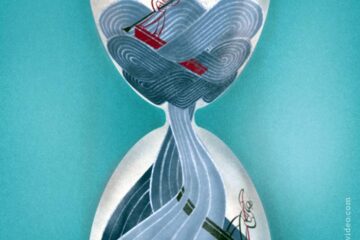 In the quantum realm, not even time flows as you might expect
New study shows the boundary between time moving forward and backward may blur in quantum mechanics. A team of physicists at the Universities of Bristol, Vienna, the Balearic Islands and…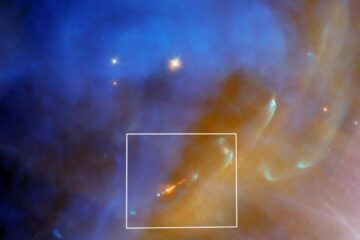 Hubble Spots a Swift Stellar Jet in Running Man Nebula
A jet from a newly formed star flares into the shining depths of reflection nebula NGC 1977 in this Hubble image. The jet (the orange object at the bottom center…