Alternative Fuel Technology Being Blocked by National Policy
Crude oil imported to the United States costs more than $100 billion per year. As these reserves become depleted, synthetic alternatives may provide the best opportunities to displace these imports with indigenous products, including ethanol from corn, bio-diesel from vegetable oils, and oil from coal. However, it has been difficult to bring this new alternative fuel technology to the United States. A new study by a University of Missouri-Columbia researcher found that by changing existing roadblocks, such as the U.S. tax structure, it would be possible for the United States to reduce the need for imported crude oil.
"In modern society, a nation must be able to commercialize new technology to maintain high worker productivity and an industrial base that is critical for national security," said Galen Suppes, MU associate professor of chemical engineering. "When national policies inhibit this commercialization, the future of a country is inevitably compromised."
In the study, Suppes and MU professor emeritus Truman Storvick examined a synthetic fuel sales price and four potential non-technical barriers: the number of years of petroleum crude oil reserves held by a corporation considering an investment into an alternative fuel facility, the intangible costs associated with investing into a new technology, the U.S. tax structure, and the return on investment. Suppes used an analysis that is similar to analyses used to make investment decisions in the chemical industry.
Suppes found that without the non-technical barriers, a barrel of synthetic fuel would cost $13, including technology costs. However, when the other barriers were added, the price dramatically rose. The return on investment and the existing U.S. tax structure would add $14 each, intangible costs related to foreign competition would cost $38 more, and conflicts of interest in the crude oil industry that might be relied upon to commercialize the technology would add more than $100 per barrel.
Suppes believes changes need to be made. For example, according to Suppes, there are essentially zero taxes made on imported crude oil. By contrast, a barrel of domestic synthetic crude oil would have corporate taxes, personal income taxes, FICA taxes, state income taxes, local sales taxes and other misc. taxes that are applied to income, dividends, and property before workers and investors realize their earnings. Stated in a different way, if a refinery pays $1 for a gallon of synthetic oil produced in the United States, about 50 cents of the purchase price goes to the U.S. state and local governments.
"These major non-technical barriers need to be removed for technology to continue to provide national prosperity in a global community," Suppes said. "The industrial environment in the United States would be more conducive for the commercialization of new technologies that bring with them quality jobs, increased national research and development activities, and needed tax revenues."
Suppes' study was published recently by the American Institute of Chemical Engineers in the conference proceedings of the Spring 2004 meeting and will be in the book Energy Disclosed: Abundant Resources and Unused Technology, scheduled for publication at the end of August.
All news from this category: Power and Electrical Engineering
This topic covers issues related to energy generation, conversion, transportation and consumption and how the industry is addressing the challenge of energy efficiency in general.
innovations-report provides in-depth and informative reports and articles on subjects ranging from wind energy, fuel cell technology, solar energy, geothermal energy, petroleum, gas, nuclear engineering, alternative energy and energy efficiency to fusion, hydrogen and superconductor technologies.
Back to the Homepage
Latest posts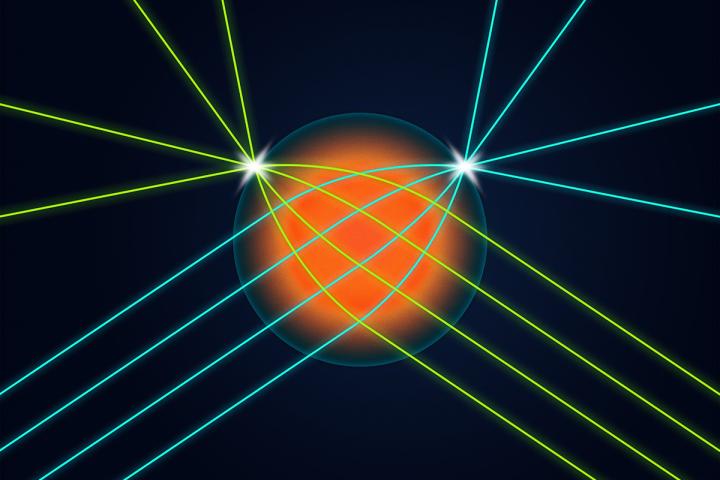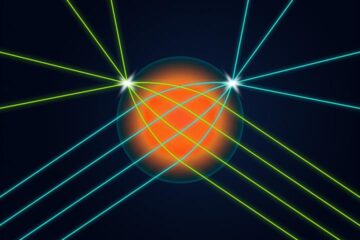 Researchers confront optics and data-transfer challenges with 3D-printed lens
Researchers have developed new 3D-printed microlenses with adjustable refractive indices – a property that gives them highly specialized light-focusing abilities. This advancement is poised to improve imaging, computing and communications…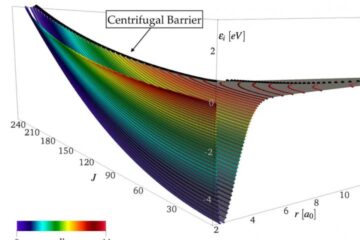 Research leads to better modeling of hypersonic flow
Hypersonic flight is conventionally referred to as the ability to fly at speeds significantly faster than the speed of sound and presents an extraordinary set of technical challenges. As an…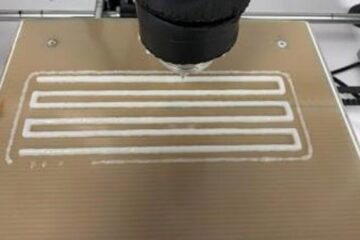 Researchers create ingredients to produce food by 3D printing
Food engineers in Brazil and France developed gels based on modified starch for use as "ink" to make foods and novel materials by additive manufacturing. It is already possible to…