Solar Energy to cool the house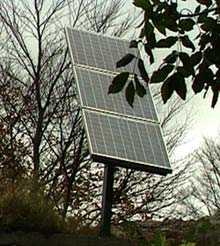 Fagor is working in three lines of research of solar energy, one of which involves a system for cooling household temperatures. Trials are being carried out in the experimental house installed in the Miñano Technological Park.
Perhaps it is the photoelectric energy that is the best known of the three. For years the production photoelectric energy has had the sole aim of on-site consumption for personal use, and thus were often installed in places lacking power supply lines. However, in the last few years, a new possibility has arisen: selling the electric power production to the electricity utility companies. These are under the obligation to buy all the photoelectric energy offered to them and, moreover, have to pay for it at almost three times greater than the sale price of conventional energy.
A photoelectric panel is made up of several photoelectric cells. The cells are usually of single crystal silicon, given that this is a material that has a greater production yield. This silicon is semiconducting and, when sunshine falls on it, it frees electrons. These electrons are conducted through wires in a circuit, creating the electric current. It is direct current, thus needing a transformer to convert it to AC. Subsequently this AC can be used, for example, in locations lacking electricity supply or it may be sold to energy supply companies.
Another way of making use of solar energy is the se of thermal panels. At first sight, they look like photoelectric panels, but they are, in fact, different.
A panel is known as a collector and has a glass cover to increase the temperature of the interior of the box. Under the glass there is a black layer for better absorption of solar radiation and below this layer is the tubing with water inside it to be heated.
The habitual uses for hot water are in health care and in heating. If the tubing contains only water, it can be used directly or it can be accumulated, i.e. the installation is an open circuit. If the circuit is a closed one, the tubing has a liquid which heats up more readily than water and it is this liquid, by means of a heat interchanger, that transmits the heat to the water to be used.
But the heat absorbed in a thermal solar installation can be used for refrigeration. There already exist installations for large sites, but Fagor is working on a pioneering system for domestic installations.
The panels are the same as the previous ones, i.e. thermal panels but containing a solution of lithium bromide. This warms up and, by means of a number of thermodynamic processes in the absorption machine, at the same time cools the water and thus, the house. Within the absorption machine processes of sublimation, condensation and calorific interchange take place. If there is not sufficient sun, support boilers and accumulators are used.
Fagor has been working for 10 years on this project. Until now, only prototypes have been developed, but now they have started with trials outside the laboratory. These are resistance tests and measurements of real yields. This years it is hoped 40 test units are to be built and it is hoped that within a year approximately, the first absorption units can be marketed.
Contact :
Eneko Imaz
Elhuyar Fundazioa
garazi@elhuyar.com
(+34) 943 363040
Media Contact
Eneko Imaz
Basque research
All news from this category: Power and Electrical Engineering
This topic covers issues related to energy generation, conversion, transportation and consumption and how the industry is addressing the challenge of energy efficiency in general.
innovations-report provides in-depth and informative reports and articles on subjects ranging from wind energy, fuel cell technology, solar energy, geothermal energy, petroleum, gas, nuclear engineering, alternative energy and energy efficiency to fusion, hydrogen and superconductor technologies.
Back to the Homepage
Latest posts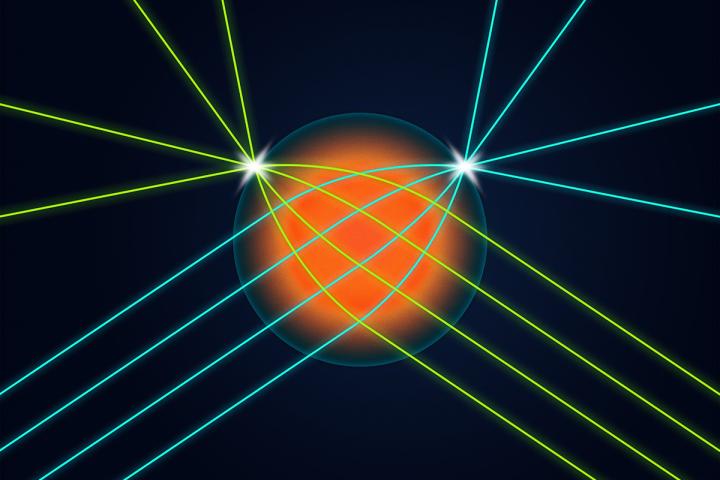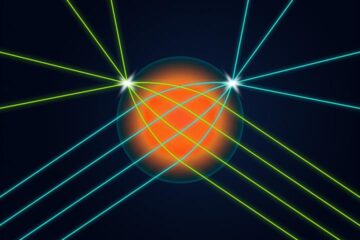 Researchers confront optics and data-transfer challenges with 3D-printed lens
Researchers have developed new 3D-printed microlenses with adjustable refractive indices – a property that gives them highly specialized light-focusing abilities. This advancement is poised to improve imaging, computing and communications…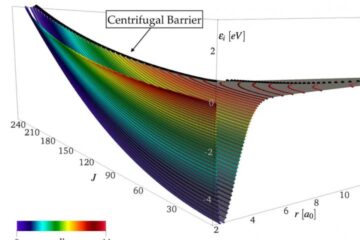 Research leads to better modeling of hypersonic flow
Hypersonic flight is conventionally referred to as the ability to fly at speeds significantly faster than the speed of sound and presents an extraordinary set of technical challenges. As an…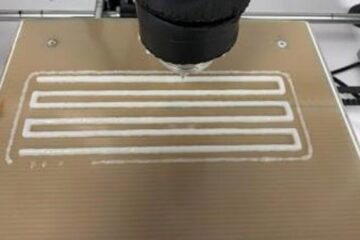 Researchers create ingredients to produce food by 3D printing
Food engineers in Brazil and France developed gels based on modified starch for use as "ink" to make foods and novel materials by additive manufacturing. It is already possible to…