Scientists find new way to store hydrogen fuel
University of Chicago scientists have proposed a new method for storing hydrogen fuel in this week's online edition of the Proceedings of the National Academy of Sciences.
The lack of practical storage methods has hindered the more widespread use of hydrogen fuels, which are both renewable and environmentally clean. The most popular storage methods-liquid hydrogen and compressed hydrogen-require that the fuel be kept at extremely low temperatures or high pressures. But the University of Chicago's Wendy Mao and David Mao have formed icy materials made of molecular hydrogen that require less stringent temperature and pressure storage conditions.
"This new class of compounds offers a possible alternative route for technologically useful hydrogen storage," said Russell Hemley, Senior Staff Scientist at the Geophysical Laboratory of the Carnegie Institution of Washington. The findings also could help explain how hydrogen becomes incorporated in growing planetary bodies, he said.
The father-daughter team synthesized compounds made of hydrogen and water, hydrogen and methane, and hydrogen and octane in a diamond-anvil cell, which researchers often use to simulate the high pressures found far beneath Earth's surface.
The hydrogen-water experiments produced the best results. "The hydrogen-water system has already yielded three compounds so far, with more likely to be found," said Wendy Mao, a graduate student in Geophysical Sciences at the University of Chicago.
The compound that holds the most promise for hydrogen storage, called a hydrogen clathrate hydrate, was synthesized at pressures between 20,000 and 30,000 atmospheres and temperatures of minus 207 degrees Fahrenheit. More importantly, the compound remains stable at atmospheric pressure and a temperature of minus 320 degrees Fahrenheit, the temperature at which liquid nitrogen boils.
"We thought that would be economically very feasible. Liquid nitrogen is easy and cheap to make," Wendy Mao said.
The hydrogen in a clathrate can be released when heated to 207 degrees Fahrenheit. The clathrate's environmentally friendly byproduct: water.
David Mao noted that while petroleum-based fuels will eventually run out, the supply of hydrogen is limitless. "Hydrogen is the most abundant element in the universe," said David Mao, a Visiting Scientist in Geophysical Sciences at the University of Chicago. If the new method of storing hydrogen fuel works as expected, "that's going to change everyone's life in a big way," he said.
The Maos have applied for a patent on their hydrogen clathrate synthesis technique, but one problem still remains: how to make the clathrates in quantities sufficient to power a car. "We've only made them in very small amounts in diamond-anvil cells," Wendy Mao said. The Carnegie Institution's Hemley noted that the clathrates can be produced in gas pressure devices as well as diamond-anvil cells.
In the realm of planetary science, the study helps explain how some of Jupiter's moons could have incorporated hydrogen during their formation. Scientists once thought that the moons were incapable of retaining hydrogen during their formation. Now it appears that Callisto, Ganymede and especially Europa contain large quantities of water ice, which would require the presence of hydrogen. The hydrogen clathrates that the Maos synthesized in the laboratory could have formed naturally under the temperature and pressure conditions expected to prevail inside these Jovian moons, Wendy Mao said.
All news from this category: Power and Electrical Engineering
This topic covers issues related to energy generation, conversion, transportation and consumption and how the industry is addressing the challenge of energy efficiency in general.
innovations-report provides in-depth and informative reports and articles on subjects ranging from wind energy, fuel cell technology, solar energy, geothermal energy, petroleum, gas, nuclear engineering, alternative energy and energy efficiency to fusion, hydrogen and superconductor technologies.
Back to the Homepage
Latest posts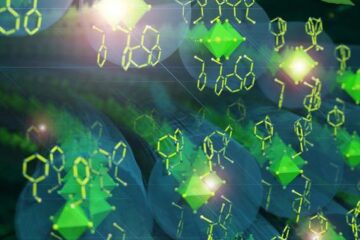 Just a few atoms thick: New functional materials developed
Using the smallest "construction set" in the world, a research team from the universities of Marburg, Giessen and Paderborn is designing new materials for computer chips, light-emitting diodes and solar…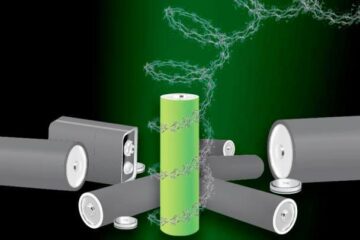 Researchers develop new metal-free, recyclable polypeptide battery
– that degrades on demand … This could result in battery production moving away from strategic elements like cobalt. The introduction of lithium-ion (Li-ion) batteries has revolutionized technology as a…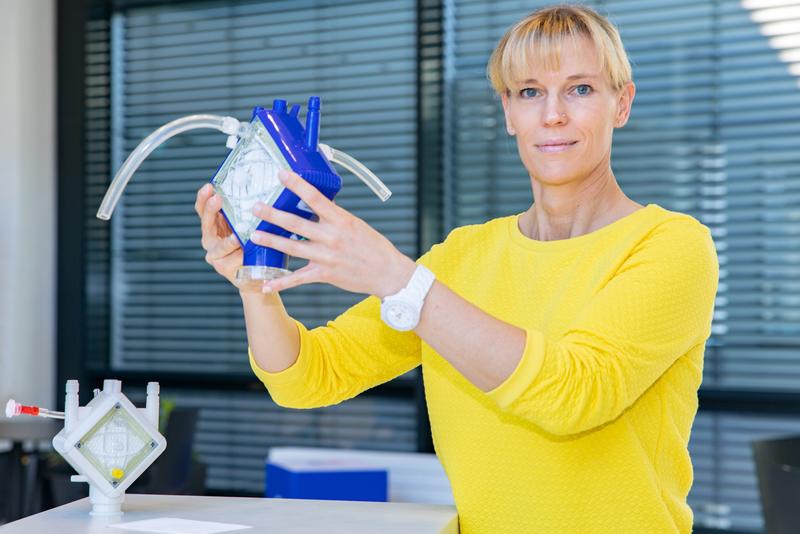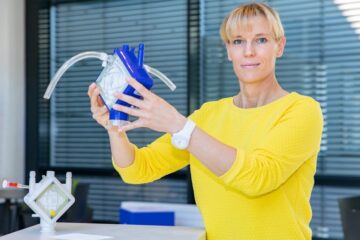 Artificial lungs as organ replacement
DFG priority program funds four MHH projects with 1.6 million euros. For people with severe lung diseases, transplantation of a healthy organ is often the only chance of survival. But…