Solar energy: Europe aims to lead the world in Photovoltaic technologies
The recently created "Photovoltaics Technology Research Advisory Council" will meet for the first time on 4 December 2003 in Brussels. The initiative of the European Commission involves 18 members representing all the major players in this technology.
Europe is now the world's second largest manufacturer of photovoltaics, accounting for more than 24% of overall production, behind Japan (44%) and ahead of the USA (22%). Current forecasts show large potential for solar electricity production, for which Europe has seen an average growth rate of 30% per year over the last decade. Nevertheless, photovoltaics are currently under-utilised in the European Union, despite the active support of the Commission for research, development and demonstration projects in this area, with over €200million of funding for almost 200 projects over the last 10 years. To find the best way forward, the Advisory Council's objective is to develop a Foresight Report and a Strategic Research Agenda, in order to address the remaining barriers to maximising the potential of this clean energy source.
"I see the establishment of the Photovoltaic Technology Research Advisory Council as a catalyst for creating a common European vision and a strategic research agenda," says European Research Commissioner, Philippe Busquin. "So far, electricity produced from photovoltaic technology represents only a very small part of the total electricity generated in the Union. This contribution will remain static unless more ambitious measures are taken. We need to consider how we can overcome the technical, legal and socio-economic obstacles to increase the uptake of this sustainable energy system, which will create a winning situation for Europe's industry, as well as for Europe's society."
What are photovoltaics?
Photovoltaics (PV) literally means "light-electricity"; "Photo" coming from the Greek "phos", meaning "light", and "Volt", from the Italian scientist Alessandro Volta, a pioneer in the study of electricity. This technology, originally developed for space applications in the 1960s, has many advantages: it is clean and easy to maintain, can be installed almost anywhere and is easily adapted to suit the customer's needs. The electricity produced can be used either directly or fed into an existing electricity grid.
Overcoming barriers
Despite all its advantages, PV is not yet fully competitive, as it is still expensive compared to other forms of electricity generation. However, as a result of ongoing research and continuous improvement, costs are falling. Although the contribution today is still modest, the potential share for PV power supply is much greater.
The objective of the Commission White Paper on the promotion of Renewable Energies is to increase the installed generating capacity of PV in the Union to 3GW by 2010. If this goal is to be achieved, then commitment is needed to overcome the remaining technical and non-technical barriers. But technical developments alone are not sufficient. They should be accompanied by socio-economic research related to wider public awareness and acceptance, training programmes for installers and, last but not least, harmonisation of European codes and standards.
Japanese dominance
Figure 2 (see annex) shows the World PV production volume by manufacturer and the dominance of Japanese companies is clear. Sharp (Japan) showed a massive growth in production from 2001 to 2002 (a growth of 64.0%) while three Japanese companies, Sharp, Kyocera and Sanyo Electric, make up the top five along with the international groups, BP Solar, and Siemens and Shell. However, it is important to note that Isofoton (Spain) also had a solid increase in production from 2001 to 2002 (51.8%), and that three European manufacturers (Isofoton, RWE Solar group and Photowatt) also made it into the top ten.
The European Solar League
Among current member states (EU 15), Figure 3 demonstrates how Germany leads the solar league in terms of solar energy production. In second place is the Netherlands, though their output is dramatically lower than Germany, followed closely by Italy, Spain and France to create the EU top five. The results of Figure 3 show that, if installation continues at a rate of 30% per year, then we are on track to meet the target of 3GW by 2010. But every effort must be made to realise the potential of PV installation in order to achieve this goal.
All news from this category: Power and Electrical Engineering
This topic covers issues related to energy generation, conversion, transportation and consumption and how the industry is addressing the challenge of energy efficiency in general.
innovations-report provides in-depth and informative reports and articles on subjects ranging from wind energy, fuel cell technology, solar energy, geothermal energy, petroleum, gas, nuclear engineering, alternative energy and energy efficiency to fusion, hydrogen and superconductor technologies.
Back to the Homepage
Latest posts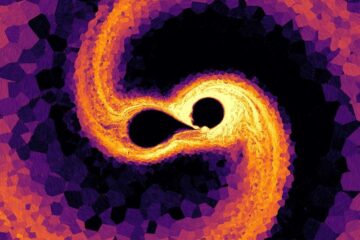 Exploring the evolution of stars
Fabian Schneider leads the new research group "Stellar Evolution Theory" (SET) at the Heidelberg Institute for Theoretical Studies (HITS). The astrophysicist explores the turbulent life of massive binary stars and…
Sustainable insulating material for shipping temperature-sensitive products
Researchers at the Institute of Natural Products Engineering at TU Dresden have developed an insulating material made from recycled paper for shipping temperature-sensitive foods and medicines. As part of a…
Helium nuclei at the surface of heavy nuclei discovered
Research team confirms a new nuclear property predicted by theory Scientists are able to selectively knockout nucleons and preformed nuclear clusters from atomic nuclei using high-energy proton beams. In an…