Energy subsidy is not always favourable
Dutch research has revealed that energy subsidies can delay the dissemination of new energy-saving technologies. Furthermore, companies do not always want to get rid of the old technology straightaway and therefore new ideas are confined to the top shelf for longer.
Ph.D. student Peter Mulder demonstrated that subsidies for investments in energy-saving can have an adverse affect in the longer term. These subsidies can be counter-effective, since they only stimulate investment in existing technology. Consequently, companies are less inclined to wait for the arrival of a new and better technology.
In most cases companies do not use the latest, most energy efficient and cost-effective machines. This seems to contradict economic principles which state that companies aim to realise as many cost savings as possible. Peter Mulder discovered that new technologies spread slowly because companies have a number of reasons for postponing investments in the latest technologies.
Firstly, they lose the expertise that has been acquired with existing technologies. The productivity of a new technology only increases after a certain period of time has elapsed. Time and money must first of all be invested before companies can work efficiently with the technology concerned.
Secondly, there are always risks involved with a new technology. How much energy does the technology save in practice? And when exactly will it be available? Companies postpone investments to reduce the chance that they will regret it later. There is always the chance that an even better technology will appear on the market in the near future.
Finally, various technologies have different characteristics which can complement each other. Sometimes one plus one does indeed equal three. In that case companies continue to devote part of the budget to older technologies. This considerably delays the emergence of new methods.
In contrast to subsidies, the introduction of an energy tax results in the more rapid spread of new, energy-saving technologies. A tax also stimulates substitution from energy to labour in production processes. Furthermore, the implementation of a tax measure is relatively simple, whereas a good subsidy programme requires tailor-made solutions and therefore a lot of specific knowledge and manpower on the part of the government.
Energy consumption is an important source of greenhouse gas emissions. Economic growth often results in a greater pressure on the environment. The more efficient use of energy is an important condition for breaking the link between economic growth and environmental pressure. This requires large-scale investments in energy-saving technology.
All news from this category: Power and Electrical Engineering
This topic covers issues related to energy generation, conversion, transportation and consumption and how the industry is addressing the challenge of energy efficiency in general.
innovations-report provides in-depth and informative reports and articles on subjects ranging from wind energy, fuel cell technology, solar energy, geothermal energy, petroleum, gas, nuclear engineering, alternative energy and energy efficiency to fusion, hydrogen and superconductor technologies.
Back to the Homepage
Latest posts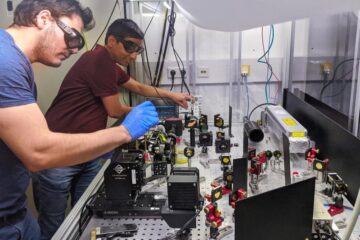 Innovations through hair-thin optical fibres
Scientists at the University of Bonn have built hair-thin optical fibre filters in a very simple way. They are not only extremely compact and stable, but also colour-tunable. This means…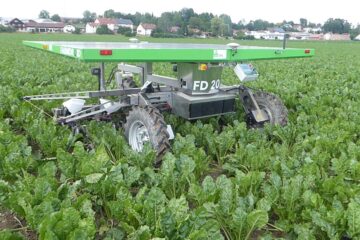 Artificial intelligence for sustainable agriculture
ZIM cooperation network on AI-based agricultural robotics launched The recently approved ZIM cooperation network "DeepFarmbots" met virtually for its official kick-off on November 25. The central goal of the network…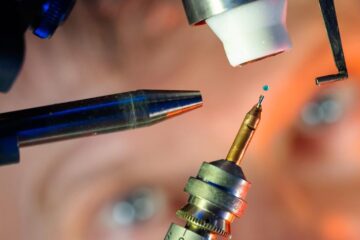 Teamwork in a molecule
Chemists at the University of Jena harness synergy effect of gallium Chemists at Friedrich Schiller University Jena have demonstrated the value of "teamwork" by successfully harnessing the interaction between two…