EU sets worldwide standard for solar cells
Increased use of renewable sources is central to the European Commission's energy policy. The EU has set itself the goal of doubling renewable sources' share of overall energy production to 12% by 2010. It was a step in the right direction when the International Electrotechnical Commission (IEC) voted to adopt procedures proposed by the European Commission's Joint Research Centre (JRC). These actions would establish the traceability of photovoltaic (PV) solar cell references to SI standards. This clears the way for worldwide acceptance of calibration processes developed at the JRC European Solar Test Installation (ESTI), leading to harmonisation in the global PV market.
"Many countries and international bodies have taken an active interest in renewable and alternative energy technologies such as PV solar cells that convert sunlight directly into electricity without producing harmful emissions or noise," says Research Commissioner Philippe Busquin. "Falling costs and rising yields mean photovoltaic sales have grown by 33% worldwide in 2003. JRC efforts will lead to increased competitiveness and vitality for the EU PV market, and foster collaboration among industry and the scientific community."
Key role for renewable energy
The Commission intends to double the contribution of renewable energy to 12% by 2010 and is planning for a major increase in European PV capacity to 3GWp. However, industry is making ever-greater demands for quality and efficiency in the development and marketing of its products. The JRC's role involves performance and lifetime assessment of the technologies involved and precision reference measurements on all generations of PV technology to ensure that the highest quality can be achieved.
Extensive experience in solar energy
Standardisation requires a sustained effort to keep pace with new developments as the international trade in products and services continues to grow. The JRC has worked since 1981 to establish such quality standards in solar energy production, supply, deployment and use. This effort includes research on advanced solar cell concepts, development of measurement and test methodologies, and services for calibration and type approval of prototypes and products. Reference cells calibrated by methods developed by the JRC European Solar Test Installation (ESTI) are used both by research organisations and industry to determine the efficiency and power of solar cells.
Whilst research emphasis is on achieved efficiency to verify progress in technology, industry requires precise measurement of power output for fixing the retail price in a market where competition is based on price per power output. The new JRC calibration procedures reduce uncertainty in power ratings of photovoltaic generators to ±1.5%. As worldwide sales are related to this calibration, the uncertainty corresponds to an approximate product value of € 33 million.
Reference cell calibration
ESTI offers an independently verified calibration and testing laboratory for PV components. Its calibration can be performed for a moderate cost almost anywhere in the world with reasonable weather conditions. Solar radiation is determined by a commercial cavity radiometer, which measures the electrical energy required to heat an ideal black receiver to the same temperature achieved when the receiver is exposed to sunlight. This enables the photon flux to be related to electrical quantities, which can be easily referenced to national standards.
While solar cells are sensitive to changes in the spectral content of sunlight, black receivers are not. ESTI's method compensates for this by requiring calibration at different sun elevation angles, and interpolating the values to the standardised elevation of 42°. The physical quantities measured are electrical current, voltage and length, for two instruments only – other current calibration methods require traceable spectral radiation and responsivity measurements, which are difficult to refer to physical standards.
All news from this category: Power and Electrical Engineering
This topic covers issues related to energy generation, conversion, transportation and consumption and how the industry is addressing the challenge of energy efficiency in general.
innovations-report provides in-depth and informative reports and articles on subjects ranging from wind energy, fuel cell technology, solar energy, geothermal energy, petroleum, gas, nuclear engineering, alternative energy and energy efficiency to fusion, hydrogen and superconductor technologies.
Back to the Homepage
Latest posts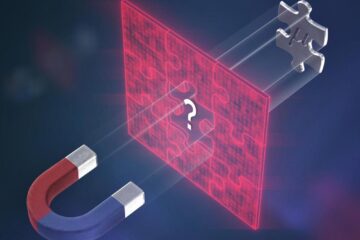 German National HPC Centre provides resources to look for cracks in the standard model
Physicists have spent 20 years trying to more precisely measure the so-called "magnetic moment" of subatomic particles called muons. Findings published this week call into question long-standing assumptions of particle…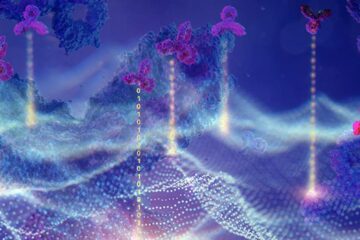 Designing better antibody drugs with artificial intelligence
Antibodies are not only produced by our immune cells to fight viruses and other pathogens in the body. For a few decades now, medicine has also been using antibodies produced…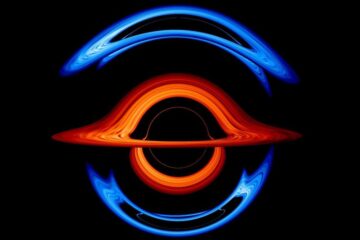 New NASA visualization probes the light-bending dance of binary black holes
A pair of orbiting black holes millions of times the Sun's mass perform a hypnotic pas de deux in a new NASA visualization. The movie traces how the black holes…