Fuel cells agreement: EU and US forge links to provide sustainable energy sources for the future
In the transition to a hydrogen economy, fuel cells could provide the planet with a sustainable energy supply to replace rapidly diminishing fossil fuels. Turning this vision into a reality took a further step forward today with the signing of a EU-US co-operation agreement on fuel cells technology. The agreement brokered by European Research Commissioner Philippe Busquin and the US Secretary or Energy, Mr. Spencer Abraham, aims to strengthen research links, by bringing together EU and US researchers from both the public and private sectors. Key challenges for fuel cells to become commercially competitive are cost reductions, improved performance and durability. Research and technological development will explore how these barriers can be overcome. The Commission and the US Government will discuss shortly joint EU-US research projects in this field.
Signing the agreement in Brussels, Commissioner Busquin said: "By pooling EU and US research efforts and resources, we improve our chances of finding a long-term solution to the world's energy and transport problems. Through global scientific partnerships we can work together to develop fuel cell technologies to deliver viable, environmentally sustainable alternatives to fossil fuels. Today represents a landmark in energy research history: with this agreement and the publication of the summary report of the High Level Group on Hydrogen and Fuel Cells, we have made real progress towards building a sustainable future for Europe, the US and their peoples."
"This agreement lays out the framework for our two entities to collaborate on a matter important to both the U.S. and the European Union – hydrogen research," said U.S. Energy Secretary Spencer Abraham. "The Fuel Cell Annex will help the U.S. Department of Energy and the European Commission leverage our approaches to hydrogen research. The Annex highlights the importance of our bilateral co-operation in the development of hydrogen as a clean form of energy."
Seven point plan
The signing of the agreement will drive forward the development of joint initiatives in seven fuel cell-related areas:
Transportation vehicles demonstrations, including fuelling infrastructure;
Fuel cells as Auxiliary Power Units;
Codes and standards, including for fuel infrastructure, vehicles and Auxiliary Power Units;
Fuel choice studies and socio-economic assessment of critical materials availability for low temperature fuel cells;
Solid Oxide Fuel Cells and high temperature fuel cell turbine hybrid systems;
Support Studies, including socio-economic assessment of critical rare earth materials for high temperature fuel cells; and
Direct Methanol and Polymer Electrolyte Membrane fuel cells for transportation and stationary applications.
But… what are fuel cells?
Fuel cells represent the potential energy solution of the future. They are efficient energy converters, which generate electricity and heat by chemically combining oxygen from the air and hydrogen from its fuel source without combustion or pollution. Research in the area of fuel cells has a leading role to play in the establishment of sustainable energy supply and the ability to provide affordable and clean energy without increasing green house gas emissions.
Fuel cells are a key driver to a hydrogen oriented economy and could, in the long term, replace combustion based conversion systems such as traditional engines or turbines. The hydrogen-oriented economy is a global challenge and international co-operation is essential to achieve its ambitious goals.
Joining forces to invest in a cleaner, more sustainable future
The EU is making substantial efforts to support activities in this field. Europe's total public expenditure in this field is estimated at some €600 million for the 2002-2006 period (EU and Member States). Co-ordinating these efforts and stimulating private investment is crucial to building a competitive fuel cell industry in Europe.
Furthermore, on the other side of the Atlantic, the US administration has requested a budget of €1.7 billion over the next five years to be spent on the Freedom Car and Freedom Fuel Programmes, which include a heavy emphasis on hydrogen and fuel cells. The co-operation between the EU and the US, officially stated in the Fuel Cells Amendment signed today, represents a significant step forward in the strengthening of their scientific and technical relations and in the building-up of a global critical mass for research in this sector.
Media Contact
Fabio Fabbi
European Commission
Alle Nachrichten aus der Kategorie: Power and Electrical Engineering
This topic covers issues related to energy generation, conversion, transportation and consumption and how the industry is addressing the challenge of energy efficiency in general.
innovations-report provides in-depth and informative reports and articles on subjects ranging from wind energy, fuel cell technology, solar energy, geothermal energy, petroleum, gas, nuclear engineering, alternative energy and energy efficiency to fusion, hydrogen and superconductor technologies.
Zurück zur Startseite
Neueste Beiträge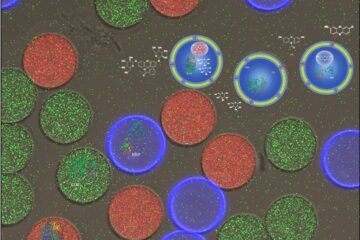 An artificial cell on a chip
Researchers at the University of Basel have developed a precisely controllable system for mimicking biochemical reaction cascades in cells. Using microfluidic technology, they produce miniature polymeric reaction containers equipped with…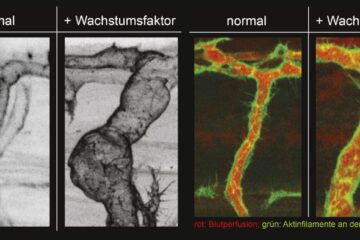 Specific and rapid expansion of blood vessels
Nature Communications: KIT researchers identify a new mechanism to control endothelial cell size and arterial caliber – basis for better treatment of heart infarct and stroke. Upon a heart infarct…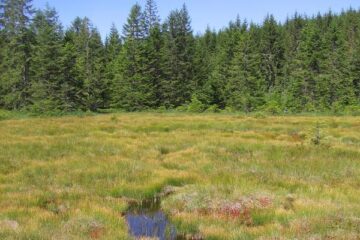 Climate change drives plants to extinction in the Black Forest in Germany
Climate change is leaving its mark on the bog complexes of the German Black Forest. Due to rising temperatures and longer dry periods, two plant species have already gone extinct…