Making Wind Power More Efficient
A University of Ulster researcher has come up with a new method, using Artificial Intelligence techniques, to forecast wind energy more accurately than ever before.
Predicting how fast the wind will blow has always been a major problem for wind farm operators. It is essential that they have some idea of how much electricity they will be able to produce each day based on the strength of the wind.
Energy forecasting has become a critical factor in the efficient generation of power from wind turbines.
Piers Campbell and Dr Kenny Adamson, from the School of Computing and Mathematics, have employed Artificial Intelligence techniques to assess and learn from past wind flow patterns, subsequently predicting energy output up to twelve hours in advance, more precisely than ever before.
Mr Campbell, a researcher at the University, said: "There are forecasting models in existence in the UK and Ireland but they are highly inaccurate due to the fact that they were developed for a Danish market and their application in this country is simply not effective at the moment without further research.
"At present, the techniques that we have developed can forecast how much wind energy will be produced within a 12 percent margin and we hope to reduce that even further, current utility expectations work within a 50% margin of error.
"The need for forecasting is essential in increasing the competitiveness of wind energy as a renewable power source and in assisting integration with conventional power sources. The supply and demand of electricity is balanced in half-hourly trading periods and generators are required to forecast the amount of energy they will supply 3.5 hours ahead of delivery. The system then punishes generators for any imbalance, positive or negative. With such penalties in place, it is obvious how these new techniques are vital in improving the efficiency and cost effectiveness of wind farm operations."
There are currently seven wind farm sites generating electricity in Northern Ireland, with a further eight in progress. At present, 1.8 percent of Northern Ireland's electricity comes from renewables such as wind energy but the targets proposed by government aim to increase this to at least 15 percent by 2010.
Mr Campbell believes this is an attainable figure and one that Northern Ireland should be striving to excel: "The main advantage of wind power is that it is much cleaner and less polluting than fossil fuels. Wind energy plants produce no air pollutants or harmful green house gases that contribute to climate change.
"Using AI techniques we can also reduce the time it takes to assess an area for suitability as a wind farm site. Using current methods this can take up to one year but now we can evaluate a site much more quickly, enabling faster development of wind farms throughout the country.
"The technology will also enable developers to predict wind speeds and power output for the next 2 or 3 years rather than simply basing their assessments on the wind speeds measured over a single year."
Alle Nachrichten aus der Kategorie: Power and Electrical Engineering
This topic covers issues related to energy generation, conversion, transportation and consumption and how the industry is addressing the challenge of energy efficiency in general.
innovations-report provides in-depth and informative reports and articles on subjects ranging from wind energy, fuel cell technology, solar energy, geothermal energy, petroleum, gas, nuclear engineering, alternative energy and energy efficiency to fusion, hydrogen and superconductor technologies.
Zurück zur Startseite
Neueste Beiträge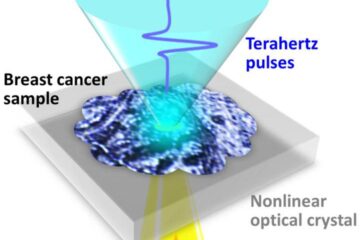 Key breakthrough towards on-site cancer diagnosis
No stain? No sweat: Terahertz waves can image early-stage breast cancer without staining. A team of researchers at Osaka University, in collaboration with the University of Bordeaux and the Bergonié…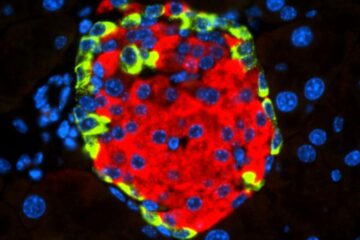 A CNIO team describes how a virus can cause diabetes
It has recently been described that infection by some enteroviruses – a genus of viruses that commonly cause diseases of varying severity – could potentially trigger diabetes, although its direct…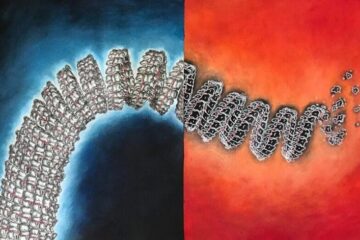 Targeting the shell of the Ebola virus
UD research team looking at ways to destabilize virus, knock it out with antivirals. As the world grapples with the coronavirus (COVID-19) pandemic, another virus has been raging again in…