Silicon transistors will encounter pressure from nanoelectronics
The future of nanoelectronics looks promising. Built with nanotubes and various self-assembling molecular structures, this technology may revolutionize the electronic world by replacing the silicon transistor in approximately ten years.
Chemically synthesized nano building blocks are expected to replace semiconductor logic and memory devices and target niche applications over the next decade.
"In 20 to 50 years, we will likely see wide-ranging use of self-assembly," says Technical Insights Director of Research Leo O'Connor.
Extreme ultraviolet (EUV) lithography is currently favored by chipmakers, and some companies are expected to use EUV to replace 157 nm scanners in the second half of the decade. Japanese electronic companies have joined forces to develop low-energy electron-beam proximity projection lithography.
Currently, chipmakers are working to make the 157 nm lithography technology operational by 2003. In doing so, they have come up against many obstacles such as the availability of calcium fluoride for lens manufacturing and contamination of optical elements.
Researchers are working to address these difficulties. Recently, supporters of various forms of next-generation lithography reported progress on 157 nm optical, projection e-beam lithography and EUV lithography. Although expensive, EUV scanners will work at the 13.5 nm wavelength and take manufacturers over several process generations.
Although chip technology plays a crucial role in the semiconductor industry, researchers believe that it is only a matter of time before the switch from lithographed silicon chips to self-assembled nanoelectronics takes place.
In anticipation of the eventual change, researchers at various universities are experimenting with different technologies. At Delft University in the Netherlands, for example, researchers have built basic logic circuits with carbon nanotubes, while at Harvard University a group of researchers used indium phosphide nanowires to build the same types of devices.
Molecular self-assembly is not without its share of problems. Despite challenges, it seems clear that nanotechnology will have a profound impact on the future development of many sectors, particularly that of electronics, which demands technologies that enable faster processing of data at lower costs.
New analysis by Technical Insights, a business unit of Frost & Sullivan (www.Technical-Insights.frost.com), featured in its Nanotech Alert subscription service, discusses pioneering research being undertaken for the development of this emerging technology.
Frost & Sullivan is a global leader in strategic growth consulting. Acquired by Frost & Sullivan, Technical Insights is an international technology analysis and consulting business that produces a variety of technical news alerts, newsletters, and reports. This ongoing growth opportunity analysis of nanoelectronic technologies is covered in Nanotech Alert, a Technical Insights subscription service, and in Nanodevices, a Frost & Sullivan Technical Insights technology report. Technical Insights and Frost & Sullivan also offer custom growth consulting to a variety of national and international companies. Executive summaries and interviews are available to the press.
Nanotech Alert
Contact:
USA:
Julia Rowell
P: 210.247.3870
F: 210.348.1003
E: jrowell@frost.com
APAC:
Pramila Gurtoo
DID : (603) 6204 5811
Gen : (603) 6204 5800
Fax : (603) 6201 7402
E: pgurtoo@frost.com
All news from this category: Power and Electrical Engineering
This topic covers issues related to energy generation, conversion, transportation and consumption and how the industry is addressing the challenge of energy efficiency in general.
innovations-report provides in-depth and informative reports and articles on subjects ranging from wind energy, fuel cell technology, solar energy, geothermal energy, petroleum, gas, nuclear engineering, alternative energy and energy efficiency to fusion, hydrogen and superconductor technologies.
Back to the Homepage
Latest posts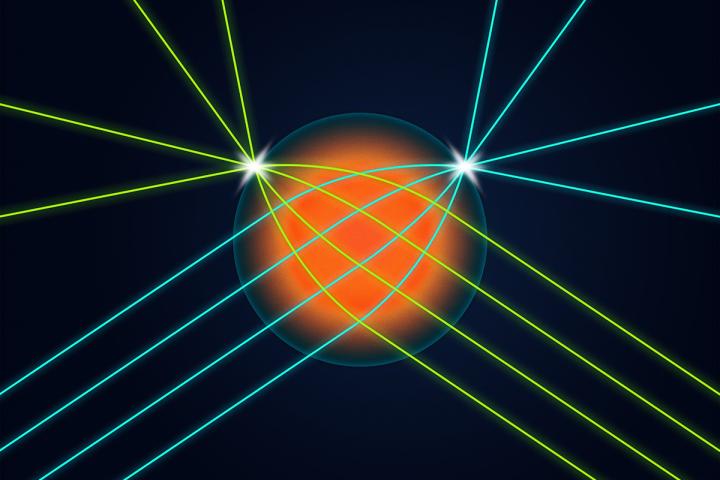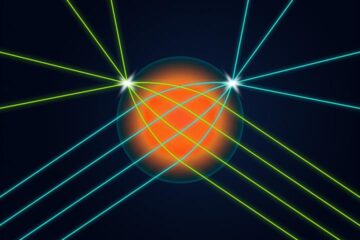 Researchers confront optics and data-transfer challenges with 3D-printed lens
Researchers have developed new 3D-printed microlenses with adjustable refractive indices – a property that gives them highly specialized light-focusing abilities. This advancement is poised to improve imaging, computing and communications…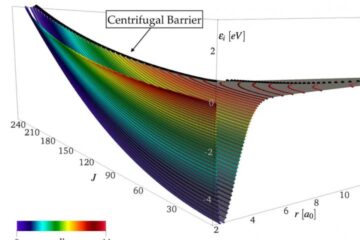 Research leads to better modeling of hypersonic flow
Hypersonic flight is conventionally referred to as the ability to fly at speeds significantly faster than the speed of sound and presents an extraordinary set of technical challenges. As an…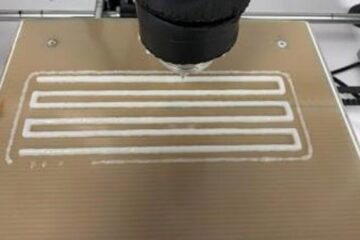 Researchers create ingredients to produce food by 3D printing
Food engineers in Brazil and France developed gels based on modified starch for use as "ink" to make foods and novel materials by additive manufacturing. It is already possible to…