Nanoparticles used in solar energy conversion
An enormous source of clean energy is available to us. We see it almost every day. It's just a matter of harnessing it.
The problem with solar energy is that it has not been inexpensive enough in the past. David Kelley, professor of chemistry at Kansas State University, developed a new type of nanoparticle — a tiny chemical compound far too small to be seen with the naked eye — that may reap big dividends in solar power.
Kelley's team is studying the properties and technical problems of gallium selenide nanoparticles. The properties of the nanoparticle change as the size changes. One of those properties is the part of the light spectrum it absorbs.
"You can make dramatically different colors just by changing the size of the nanoparticles," Kelley said.
Kelley is developing nanoparticles that are just the right size for solar cells — they can absorb all visible light but nothing from the invisible light at the red end of the spectrum, which would reduce voltage.
"The correct-sized nanoparticles look dark red to black. There is an optimum size and that's what you want to shoot for," Kelley said.
Today's solar panels are made with silicon. The silicon usually has impurities, which limits its efficiency. Purifying a chemical is too expensive. For that reason, smaller is better. One can fit as many nanoparticles into a golf ball as one can fit beach balls into the earth.
Only a tiny percentage of a piece of material has impurities. If the entire chunk of material makes one crystal in a solar panel, the crystal will not work. But if that chunk is broken up into 100 tiny nanoparticles, then only the few unlucky nanoparticles with the impurities will not function. All the other nanoparticles will be pure and therefore will work.
Kelley said he is a long way from developing compounds that are comparable to today's silicon solar cells, because the physics of nanoparticles is so poorly understood. By using gallium selenide, Kelley is laying the groundwork for a similar, but more complex and potentially more effective nanoparticle called indium selenide. It is difficult to make silicon nanoparticles, but indium selenide has great potential for nanoparticle solar cells, Kelley said.
"The idea is to make large, high-output solar voltaic panels that are dirt cheap to produce. It's only then that the price starts to become competitive with burning fossil fuels," Kelley said.
He nearly had to start from scratch. His team invented gallium selenide nanoparticles. Kelley said he knew six years ago that many semiconductor materials had potential use in solar power, but were not being studied because there were no methods to make them into nanoparticles.
"All these really interesting materials were being ignored and I thought it just can't be allowed to stay that way," Kelley said.
###
The study on the methods to produce the nanoparticles was published in the journal "Nano Letters" this year. The project was funded by the U.S. Department of Energy's Solar Photochemistry Program in Basic Energy Sciences.
All latest news from the category: Power and Electrical Engineering
This topic covers issues related to energy generation, conversion, transportation and consumption and how the industry is addressing the challenge of energy efficiency in general.
innovations-report provides in-depth and informative reports and articles on subjects ranging from wind energy, fuel cell technology, solar energy, geothermal energy, petroleum, gas, nuclear engineering, alternative energy and energy efficiency to fusion, hydrogen and superconductor technologies.
Back to home
Newest articles
Creating good friction: Pitt engineers aim to make floors less slippery
Swanson School collaborators Kurt Beschorner and Tevis Jacobs will use a NIOSH award to measure floor-surface topography and create a predictive model of friction. Friction is the resistance to motion…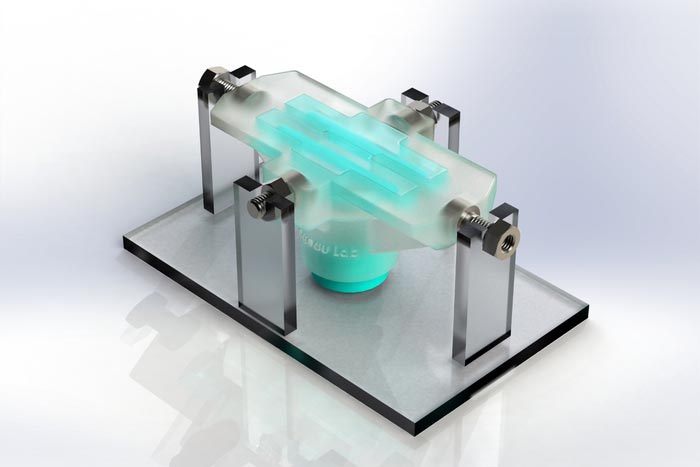 Synthetic tissue can repair hearts, muscles, and vocal cords
Scientists from McGill University develop new biomaterial for wound repair. Combining knowledge of chemistry, physics, biology, and engineering, scientists from McGill University develop a biomaterial tough enough to repair the…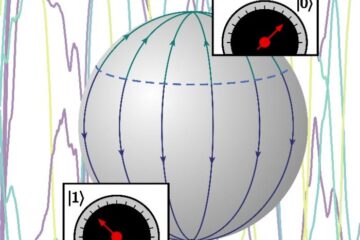 Constraining quantum measurement
The quantum world and our everyday world are very different places. In a publication that appeared as the "Editor's Suggestion" in Physical Review A this week, UvA physicists Jasper van…