New system uses mine waste to generate clean power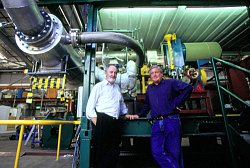 New technology for generating power from coal mining waste was launched by the Federal Minister for Industry, Tourism and Resources, the Hon. Ian Macfarlane, at CSIRO in Brisbane today.
The revolutionary technology has the potential to significantly reduce greenhouse gases and bring big savings to mining companies operating coal mines.
The CSIRO-Liquatech hybrid coal and gas turbine system unveiled at the Queensland Centre for Advanced Technologies will generate electricity from waste coal and gas that would otherwise have polluted the atmosphere.
The method harnesses existing technologies in a 1.2 megawatt hybrid coal and gas
turbine system that burns waste coal and methane to generate electricity which can either be used to power the mine's operations or be returned to the grid for general consumption.
CSIRO and its partners have developed the system over three years as part of a CSIRO research project targeting a 75 per cent reduction in greenhouse gas emissions from coal mines over the next 20 years.
Funded by CSIRO, the Australian Coal Association Research Program (ACARP), the NSW Sustainable Energy Development Authority (SEDA) and the Brisbane-based Liquatech Turbine Company, the turbine-furnace technology will be commercially demonstrated in NSW next year.
CSIRO project leader Patrick Glynn says the technology works by burning methane and coal in a kiln to produce hot air which is then passed through a specially adapted heat exchange unit to drive a gas turbine which generates the electricity.
"Using a kiln coupled with an externally-fired gas turbine allows for a simple but highly efficient system," Mr Glynn says.
"It is significantly cheaper and more efficient than steam-powered systems because it does not require water treatment systems, condensers, cooling towers or high-pressure fluid handling systems."
It is estimated that emissions from underground coal mines contribute around 5.7 per cent of the total 6.7 per cent of Australia's total annual greenhouse emissions attributed to coal mining operations.
"The scale of the problem can be gauged by the fact that each of Australia's underground coal mines produces around 800,000 tonnes of waste coal every year," Mr Glynn says.
"As waste coal is a significant cost for coal mines – accounting for up to eight per cent of their budgets – by recycling the waste and returning it to the generating system as power the new technology will potentially save the Australian industry alone millions of dollars annually.
"The new turbine has the potential not only to reduce fugitive emissions from coal mines but also to significantly reduce existing greenhouse effects by displacing hundreds of megawatts of electricity already in the power grid with electricity fuelled by burnt methane which has seven times less greenhouse potential," he says.
More information:
Robert Hoge, Queensland Centre for Advanced Technologies, 0438 120 401
Adrienne Jones, CSIRO Exploration and Mining, 03 9545 8200, 0414 793 450
Keith Bashford, CSIRO Exploration and Mining, 02 6276 6510, 0438 173 654
Media Contact
Rosie Schmedding
EurekAlert!
All latest news from the category: Power and Electrical Engineering
This topic covers issues related to energy generation, conversion, transportation and consumption and how the industry is addressing the challenge of energy efficiency in general.
innovations-report provides in-depth and informative reports and articles on subjects ranging from wind energy, fuel cell technology, solar energy, geothermal energy, petroleum, gas, nuclear engineering, alternative energy and energy efficiency to fusion, hydrogen and superconductor technologies.
Back to home
Newest articles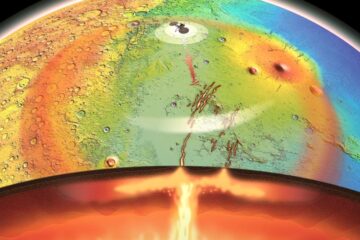 Giant mantle plume reveals Mars is more active than previously thought
Orbital observations unveil the presence of an enormous mantle plume pushing the surface of Mars upward and driving intense volcanic and seismic activity. On Earth, shifting tectonic plates reshuffle the…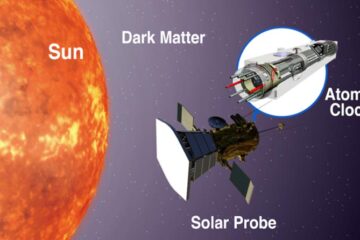 Space atomic clocks could help uncover the nature of dark matter
Studying an atomic clock on-board a spacecraft inside the orbit of Mercury and very near to the Sun might be the trick to uncovering the nature of dark matter, suggests…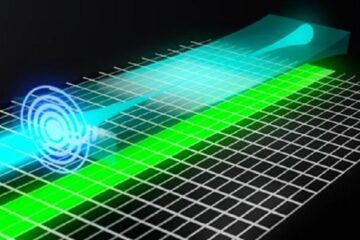 Photon-efficient volumetric imaging with light-sheet scanning fluorescence microscopy
New method harnesses image scanning superresolution for enhanced photon efficiency in light-sheet microscopy. In biological imaging, researchers aim to achieve 3D, high-speed, and high-resolution, with low photobleaching and phototoxicity. The…