Establishing the Model for a Hydrogen Society: Institute of Hydrogen Energy
The project of producing hydrogen from industrial wastes such as aluminum and silicone, or from food wastes such as biomass, and efficiently using this "recycled energy," is drawing much attention.
Waseda University's Institute of Hydrogen Energy is based on the university's Honjou campus (Saitama Prefecture, Honjou City). It has developed a cooperative educational-industrial research project composed of members from both inside and outside the university. As one of Japan's representative hydrogen energy research and development strongholds, it bears a social mission to pursue two main themes: under its main objective of the establishment of a technique for synthesizing hydrogen energy and improving its performance lies the objective (also the precept for governments and global society) of "generating energy from waste products" and "reducing CO2."
In the midst of advancing large-scale research commissioned by the government, as a strategic target making use of Waseda's strong points, a developmental project was begun with emphasis on two objectives: (1) the development of innovative hydrogen storage techniques, and (2) the establishment of a hydrogen society model in the form of a dispersion system energy network. Particularly where the latter is concerned, Waseda has put effort into the struggle to form a regionally adherent "local energy system" from the very beginning of the project, using Honjou City and its surroundings as a field. It is gathering attention as world leader, having developed pioneering innovations in several cases.
TOWARDS A FOUNDATION OF COOPERATION WITH REGIONAL INDUSTRIAL TECHNOLOGIES
The Institute of Hydrogen Energy began in 2003. As its first task in its first year, it began a preliminary investigation in order to grasp the state of the Honjou region's energy usage and the state of industrial resource recycling. According to Professor Katsuta Masafumi (Graduate School of Environment and Energy Engineering), the laboratory's director and project leader, "This area and its surroundings have an extensive industrial record stretching back to the prewar years, centered around fiber production and military industry. The area's advantages are that it has several corporations which possess elemental techniques necessary to the development of hydrogen energy techniques, and that many local corporations have a high interest in the use of recycled energy. We have become convinced that our goal of constructing a foundation for a hydrogen society system is possible through actively promoting cooperation with regional corporations."
Based on the results of the regional investigation, the lab began to develop collaborative research with local corporations: on waste aluminum with Furukawa Sky, and on biomass with Sanyo Electric. From 2004 to 2005, they erected large and small experimental hydrogen manufacturing plants both on the grounds of the corporations and on the Waseda Honjou campus, and performed practical experiments in manufacturing hydrogen from local waste products.
"The important question here is how to actualize the sequence from hydrogen manufacturing to its storage and transportation, to its effective usage. Should we make the hydrogen gaseous or liquid? Should we store it in hydrogen-absorbing alloys? What temperature and pressure would be safest and most effective? What should we use it on, and where? The most appropriate techniques change depending on whether we're working towards industrial or household use. It's very important for us to think of how to bundle the most appropriate elemental techniques and the intended uses together as a package while we're in the process of thinking up various methods" (Professor Katsuta).
On that note, beginning in 2006, the lab turned to practical experiments, keeping their focus on the goal of a societal system: how to incorporate the practical experiments which they've performed together with the corporations into the whole region's energy process, and exactly what sort of applications are practically possible. They developed a wheelchair with a mounted hydrogen power unit (fuel cell), brought it to a local care facility for the disabled and had it used there. They drive prototypes of a single-person car with a mounted fuel cell and of a light delivery wagon carrying a hydrogen tank all around town, and have installed a hydrogen energy-powered traffic light on school grounds.
DIALOGUE WITH CITIZENS AND AUTONOMIES IS VITAL
The project's movement reached its zenith in the autumn of 2007, with the opening of the "Honjou Green Hydrogen Festival." A public symposium at the Honjou campus, test rides in the cars and wheelchair, and a science experiment event geared towards elementary and middle school students gained even more attendance and support from the people of Honjou City and the surrounding area, and a practical car-sharing experiment was performed on a route which links the Honjou campus to Honjou City Hall. "This is not just a festival," says Professor Katsuta. "We have created hydrogen through recycling in regional factories, purified and transported it, and are actually using it to power a car, which you yourself can then try out. Our aim is to have the people of this region physically experience this whole sequential system."
At the science experiment event, experiments which really brought the concepts to life, such as producing hydrogen energy from aluminum cans brought by the children, and making vehicles run on plarail tracks, were performed. "I get the feeling that the adults who came with the children were more fascinated than the children themselves (laughs). We were able to make an event like this a reality because of an accumulation of many small efforts by teachers from our school who went out to the region's elementary and middle schools and held classes, and who negotiated the cooperation of the municipalities and the region's citizens." This event, into which the region was drawn by the university, had a total attendance of 300 and was a great success.
For the introduction of a regional hydrogen social system, in addition to solutions to the technical issues, the positive attendance and cooperation of the region's municipalities and those who live and work in the area is absolutely vital. For that purpose, it is necessary for university and industrial specialists to begin a dialogue with the region, both in order to deepen regional understanding of the hydrogen energy system, and, on the specialists' side, to better understand the region's peculiarities and needs. "Even if you are a science and engineering specialist, if you are trying to develop and practicalize a technique which will have an effect on society, you absolutely must be able to dialogue with society. On Honjou campus, the professors in Environment and Energy Engineering say that the graduate students are displaying much more of their strength than before. Even at the Green Hydrogen Festival, there was something quite reliable and promising about the way they cheerfully put together explanations and models for the attendees. (Professor Katsuta)"
TOWARDS AN ERA WHERE ENERGY IS LOCALLY PRODUCED AND LOCALLY CONSUMED
In 2008, as the project has already shown results to this extent, the lab is entering the practicalization phase in earnest. Professor Katsuta, in addition to cooperating with other teachers, is lending his strength to proposals of collaborative research with corporations. "To fill the needs of practicalized territories, we've recently, at long last, become able to package various techniques, and have the researchers put together several different combinations, then propose them. There's a necessity to plan the development of an organized educational-industrial partnership, and not to just let it be the conventional approach of university researchers and corporations in a one-against-one partnership. We need to take all that we've experienced up until now, and keep it firmly in mind as we go."
There are still mountains of technical issues. The field of elemental techniques dealing with hydrogen usage is broad. "In our project, we are working hard researching the storage capabilities of hydrogen-absorbing alloys as an innovative technique for storing hydrogen. Hydrogen-absorbing alloys are extremely heavy, and mounting one on a car, for example, would be difficult under present circumstances. However, I'm very intrigued by the possibilities of that storage capability, and by development in future applications (Professor Katsuta)." On the other hand, the lab is teaming up with other universities' unique cutting-edge technologies, such as Hokkaido University's research on energy conserving hydrogen-absorbing alloys and Saga University's research in the use of oceanic energy; in that way, all can complement and augment each other's strengths and weaknesses and carry on with their various developments.
The development of techniques surrounding energy is very much at the mercy of the environmental changes of the times. The hopes for hydrogen energy, too, are far different in this decade than they were in the 1990s. In the latter half of the '90s, when China and Canada still had surplus electric power, the idea was to export that energy via a worldwide energy network which would be constructed using hydrogen as a medium. At that time, in Japan as well, a national project of loading liquid hydrogen on tankers and carrying it from country to country was drawn up. "However, while all of that was going on, the development of the proton exchange membrane progressed, and the usage possibilities of fuel cells suddenly took on a feel of reality. In addition, we're now in an era where no country anywhere has surplus energy. The current hydrogen usage techniques exist against the backdrop of the era's environmental changes. (Professor Katsuta)"
As one way of dealing with the energy problems to come, Professor Katsuta claims, "a system of locally produced, locally consumed energy is vital. How local practices become popularized as global intellectual property will be an issue from here on out. Lately, I've had many opportunities to visit Asia and the Middle East, but I think I'd like to head overseas, actively introduce our efforts and propose partnerships and technique transfers." From Honjou to the world—The transference of the regional hydrogen-usage model is about to begin.
(Interview & composition / Tayanagi Emiko)
Informational links for Institute of Hydrogen Energy
Comprehensive Research Organization (Project Research Institute) Institute of Hydrogen Energy
http://www.kikou.waseda.ac.jp/WSD322_open.php?KikoId=01&KenkyujoId=62&kbn=0
Waseda University Environmental Research Institute The Realization of a Green Hydrogen Model Society System
http://www.waseda.jp/weri/cluster/contents/clus-green.html
All news from this category: Power and Electrical Engineering
This topic covers issues related to energy generation, conversion, transportation and consumption and how the industry is addressing the challenge of energy efficiency in general.
innovations-report provides in-depth and informative reports and articles on subjects ranging from wind energy, fuel cell technology, solar energy, geothermal energy, petroleum, gas, nuclear engineering, alternative energy and energy efficiency to fusion, hydrogen and superconductor technologies.
Back to the Homepage
Latest posts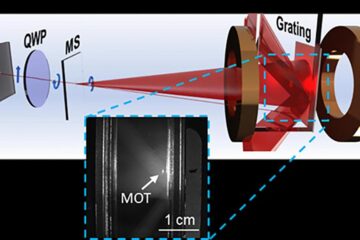 Bringing atoms to a standstill: NIST miniaturizes laser cooling
It's cool to be small. Scientists at the National Institute of Standards and Technology (NIST) have miniaturized the optical components required to cool atoms down to a few thousandths of…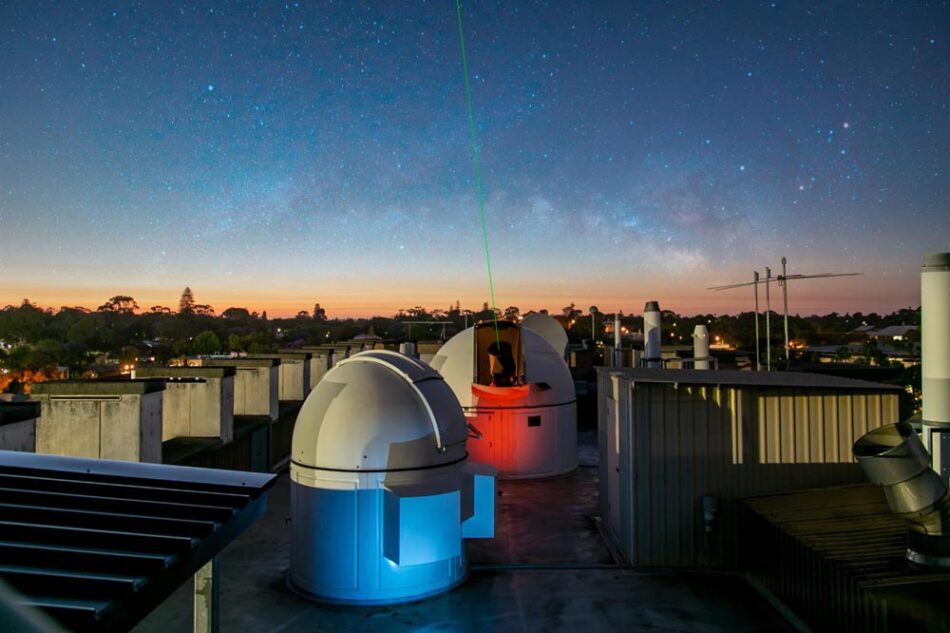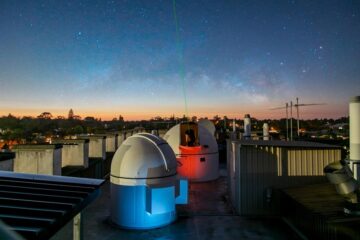 Record-breaking laser link could help us test whether Einstein was right
Scientists from the International Centre for Radio Astronomy Research (ICRAR) and The University of Western Australia (UWA) have set a world record for the most stable transmission of a laser signal through…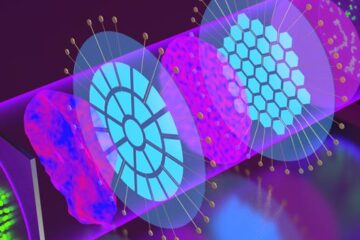 Adaptive optics with cascading corrective elements
A cascaded dual deformable phase plate wavefront modulator enables direct AO integration with existing microscopes–doubling the aberration correction range and greatly improving image quality. Microscopy is the workhorse of contemporary…