"Quiet" Fire Extinguisher Protects Hard Disks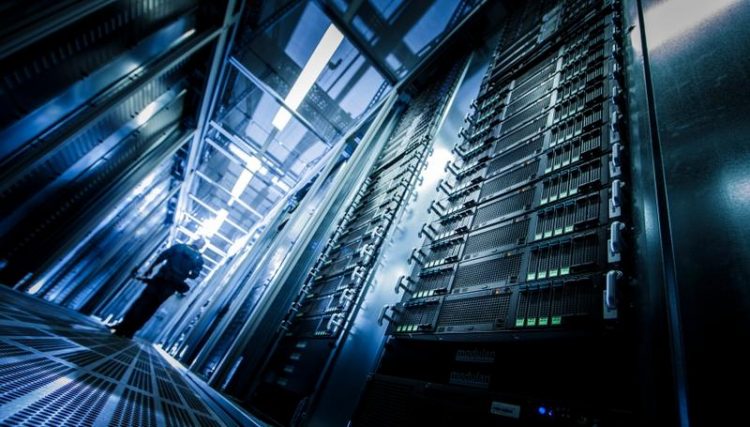 The use of cables and servers in computer centers increases the risk of fire, with such equipment accounting for around six percent of all infrastructure failures. Many potential ignition sources – such as computers running hot, excessive cabling and high levels of air circulation for cooling systems – can quickly trigger a blaze that can spread rapidly.
It is therefore crucial to detect and extinguish such fires as quickly as possible. As is the case at many industrial facilities and archives, fires at computer centers are generally not extinguished with water but instead with gas.
If a fire erupts, extinguishing systems flood the affected area with gas within seconds. The natural gases used, which include argon, nitrogen, and carbon dioxide, quickly displace oxygen. Alternative systems use chemical extinguishing agents, which extinguish fires by extracting heat (energy) from flames.
But there's a big drawback. Experiments conducted by Siemens Corporate Technology have shown that the noise from fire extinguishing nozzles irreparably damages hard discs. Measurements show that a conventional fire extinguisher nozzle generates a sound level of around 130 decibels, which is equivalent to a fighter jet taking off.
In such cases, computer center operators have noticed that such extinguishing systems caused hard disks to fail, although usually only temporarily. Researchers from Corporate Technology have confirmed that sound levels starting at 110 decibels, and the associated vibrations, can damage hard disks.
Small Nozzles Reduce Sound Levels
With this fact in mind, several years ago Siemens Building Technologies developed a new extinguisher nozzle in order to reduce sound levels. The Sinorix Silent Nozzle is designed to keep sound levels below 100 decibels during extinguishing operations as this comparatively low level doesn't harm hard disk drives. The nozzle also allows the operator to choose the direction in which the gas will be discharged in order to ensure that hard disks are exposed to as little noise as possible.
The nozzle can be used with nitrogen and argon and operates at the same pressure as other nozzles – i.e. at around 60 bars – when nitrogen, carbon dioxide or argon are used as extinguishing gases. Siemens experts reduced the size of the nozzles and spread a number of them out at intervals that raise the frequency of the tone they produce.
This, in turn, reduces the mechanical power of the noise emitted – meaning that the extinguisher nozzle is quieter and the resulting sound level is below 100 decibels even as flooding times remain identical to those for conventional nozzles. A similar nozzle concept is currently being developed for chemical extinguishing agents. The new nozzle is fully compatible with Sinorix gas extinguishing systems and can also be retrofitted into existing facilities.
Confirmed Results
The study has now confirmed the effectiveness of these nozzles under real-life conditions. Siemens experts first compared the effects of loud and less noisy extinguishing systems in a CT lab. They used audio files for the experiment and exposed 20 hard disks in mint condition to the noise.
They then utilized a data center module to test the effects of the various sound levels on IT storage systems under real conditions. They found that data was lost in every instance in which sound levels were high. At the same time, they discovered that a lower sound level corresponding to that of the Sinorix Silent Nozzle did not lead to any hard disk damage.
http://www.siemens.com/innovation/en/home/pictures-of-the-future/industry-and-au…
Media Contact
Dr. Norbert Aschenbrenner
Siemens AG
Alle Nachrichten aus der Kategorie: Power and Electrical Engineering
This topic covers issues related to energy generation, conversion, transportation and consumption and how the industry is addressing the challenge of energy efficiency in general.
innovations-report provides in-depth and informative reports and articles on subjects ranging from wind energy, fuel cell technology, solar energy, geothermal energy, petroleum, gas, nuclear engineering, alternative energy and energy efficiency to fusion, hydrogen and superconductor technologies.
Zurück zur Startseite
Neueste Beiträge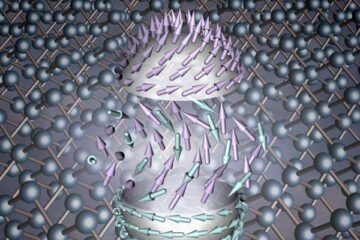 Nanostructures with a unique property
Nanoscale vortices known as skyrmions can be created in many magnetic materials. For the first time, researchers at PSI have managed to create and identify antiferromagnetic skyrmions with a unique…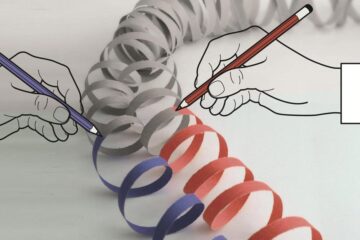 Unraveling the genome in 3D-space
The cells that make up our body are tiny, each of them measuring only micrometers in diameter. The ensemble of chromosomal DNA molecules that encode the genome, on the other…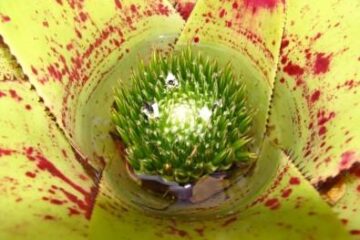 Study shows impact of climate change on Neotropical freshwater ecosystems
Researchers from six countries in the Americas explored bromeliad microcosms, showing how drought and flood affect the functioning of aquatic ecosystems, especially at the bottom of the food chain. To…