In the future, accumulating pit water will still need to be pumped out of former hard coal mines in the Ruhr area. This way, RAG ensures the ground's stability and protects drinking water.
The BINE Projektinfo brochure "Thermal heat from pit water" (13/2013) presents a pilot project at the Robert Müser mine in Bochum-Werne in which the heat energy of the pit water is decoupled and used for energetic purposes. Starting one year ago, it is being used to heat two schools, one swimming pool, a canteen and the main fire station of Bochum.
About 10 million m³ of pit water with a temperature of 20 °C is extracted in Bochum from a depth of 600 m. The extracted heat is transferred to a second water circuit in a cold local heating network and then supplied to individual buildings. Only there do heat pumps generate the required supply temperature for the buildings. The advantages of this method are the lower investment costs and heat losses during transport.
The experiences gained from this pilot project of the municipal utility of Bochum shall pave the way to unlock the untapped energy potential of water drainage. RAG Aktiengesellschaft estimate that a total of 100 million m³ of extracted pit water in the Ruhr area could be exploited energetically, providing a sufficient heat supply for up to 10,000 households. In other coal mining sites, pit water pumped up from even greater depths had a temperature of up to 50 °C.
The BINE Projektinfo brochure, which can be obtained free of charge from the BINE Information Service at FIZ Karlsruhe, is available online at www.bine.info or by calling +49 (0)228 92379-0.
Press contact
Uwe Milles
presse(at)bine.info
About BINE Information Service
Energy research for practical applications
The BINE Information Service reports on energy research topics, such as new materials, systems and components, as well as innovative concepts and methods. The knowledge gained is incorporated into the implementation of new technologies in practice, because first-rate information provides a basis for pioneering decisions, whether in the planning of energy-optimised buildings, increasing the efficiency of industrial processes, or integrating renewable energy sources into existing systems.
About FIZ Karlsruhe
FIZ Karlsruhe – Leibniz Institute for Information Infrastructure is a not-for-profit organization with the public mission to make sci-tech information from all over the world publicly available and to provide related services in order to support the national and international transfer of knowledge and the promotion of innovation.
Our business areas:
• STN International – the world's leading online service for research and patent information in science and technology
• KnowEsis – innovative eScience solutions to support the process of research in all its stages, and throughout all scientific disciplines
• Databases and Information Services – Databases and science portals in mathematics, computer science, crystallography, chemistry, and energy technology
FIZ Karlsruhe is a member of the Leibniz Association (WGL) which consists of 87 German research and infrastructure institutions.
Alle Nachrichten aus der Kategorie: Power and Electrical Engineering
This topic covers issues related to energy generation, conversion, transportation and consumption and how the industry is addressing the challenge of energy efficiency in general.
innovations-report provides in-depth and informative reports and articles on subjects ranging from wind energy, fuel cell technology, solar energy, geothermal energy, petroleum, gas, nuclear engineering, alternative energy and energy efficiency to fusion, hydrogen and superconductor technologies.
Zurück zur Startseite
Neueste Beiträge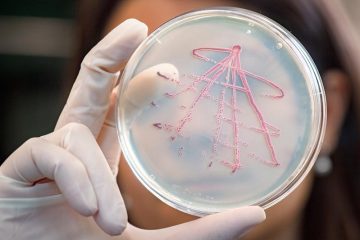 Grow faster, die sooner: How growth rates influence the fitness of bacteria
"The fitness of bacteria is more complex than expected," explains Ulrich Gerland, professor for the theory of complex biosystems at the Technical University of…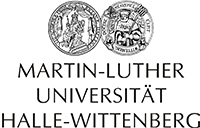 Spintronics: Researchers show how to make non-magnetic materials magnetic
In solid-state physics, oxide layers only a few nanometres thick are known to form a so-called two-dimensional electron gas. These thin layers, separated from…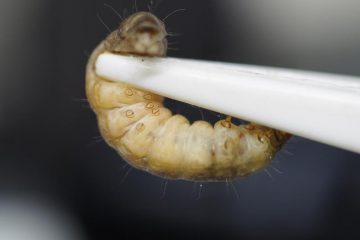 Caterpillars of the wax moth love eating plastic: Fraunhofer LBF investigates degradation process
Within the Framework of a research project on the chemical imaging analysis of plastic digestion in caterpillars (RauPE), a team from Fraunhofer LBF used…