Floating in Space – with Fraunhofer 3D Sound at Zeiss Planetarium Jena
It is the first fixed installation of this Fraunhofer 3D sound system. The combination with the newly installed full-dome projection system of Carl Zeiss AG creates impressive 3D worlds for eyes and ears. On November 3rd, 2011, the innovative image and sound concept of the Zeiss Planetarium is going to be introduced to the public.
The Fraunhofer sound solution creates a naturally immersive sound environment absorbing the audience into a world of musical-acoustic effects. The listeners experience the scenes in outstanding quality on every seat. SpatialSound Wave is based on Wave Field Synthesis. With the integration of the innovative sound system in Jena it is the first time such a fixed installation like this has been set up in a planetarium.
For the audience in the Jena dome theater, this Fraunhofer technology opens up totally new opportunities: Apart from a natural nightlife sound scenery, the audience experiences most diversified music highlights and thrilling audio drama. René Rodigast, responsible for the project at Fraunhofer IDMT, describes the advantages of this new 3D audio system: "Our SpatialSound Wave system could be easily integrated in the existing sound solutions of the planetarium. In order to do so, 60 loudspeakers that are controlled by our audio system, have been integrated inside the dome as well as horizontally around the audience. This way, sound sources – a speaker, FX sounds or musical effects – can be positioned freely in the dome theater and arranged as 3D audio shows".
In addition to SpatialSound Wave, this planetarium also uses state-of-the-art projection technology by Carl Zeiss AG. Their digital full-dome projection system "powerdome®VELVET" featuring highest contrast, allows video projection of any content across the whole planetarium dome. It completes the classic, opto-mechanical star projection technology of the "Universarium" projector. In addition to purely astronomic presentations, the digital ZEISS technology allows crisp video projections with 3D effects on a pitch-black background.
The three-dimensional experience for eyes and ears is created by an interface between the SpatialSound Wave and the powerdome®VELVET systems. This way, audio and video content is synchronized. On a projection area of 900sqm, the audience goes on an acoustic and visual space flight.
"We are proud to be one of the most state-of-the-art planetariums worldwide – thanks to innovative technologies from Thuringia. The novel effects enrich our education and entertainment program and make discovering the stars a real multimedia experience", says Jürgen Hellwig, Managing Director of STERNEVENT GmbH, the operating company of the Zeiss Planetarium in Jena.
The new concept will be introduced on November 3rd, 2011, at 11 a.m. on a press conference in the Zeiss Planetarium Jena. From 7 p.m., the technical novelties will be presented in an evening ceremony.
Fraunhofer Institute for Digital Media Technology IDMT in Ilmenau conducts applied research in the field of digital media and works on leading projects and topics in the field of audio-visual applications.
Besides sound solutions for home and professional users (e.g. IOSONO® Wave Field Synthesis technology) software technologies for analysis and characterization of multimedia content as well as audio-visual applications for medical engineering are being developed. Furthermore interactive AV applications for entertainment and knowledge management and the design of architectures for digital online-distribution are in the institute's research focus.
The Fraunhofer IDMT realizes innovative scientific results through prototypes and applicable solutions which come up to customer and market requirements in close cooperation with partners in economy, culture and science.
Since 2008, Fraunhofer IDMT has two new branch labs. The department Children's Media, based in Erfurt, works on the development of innovative computer based program and edutainment formats for children and adolescents. The new project group Hearing, Speech and Audio Technology, based in Oldenburg, researches topics of audio system technology concerning the fields of health, transportation, multimedia and telecommunication.
Contact Person:
Stefanie Theiß
Press and Public Relations
Fraunhofer Institute for Digital Media Technology IDMT
Ehrenbergstraße 31
98693 Ilmenau, Germany
Phone: +49 (0) 36 77/4 67-3 11
Fax: +49 (0) 36 77/4 67-4 67
stefanie.theiss@idmt.fraunhofer.de
Media Contact
Stefanie Theiß
Fraunhofer-Institut
All news from this category: Power and Electrical Engineering
This topic covers issues related to energy generation, conversion, transportation and consumption and how the industry is addressing the challenge of energy efficiency in general.
innovations-report provides in-depth and informative reports and articles on subjects ranging from wind energy, fuel cell technology, solar energy, geothermal energy, petroleum, gas, nuclear engineering, alternative energy and energy efficiency to fusion, hydrogen and superconductor technologies.
Back to the Homepage
Latest posts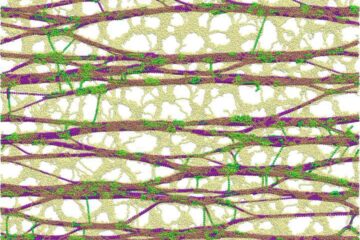 What makes plant cell walls both strong and extensible?
New model reveals that a network of cellulose is key to this unique combination. A plant cell wall's unique ability to expand without weakening or breaking–a quality required for plant…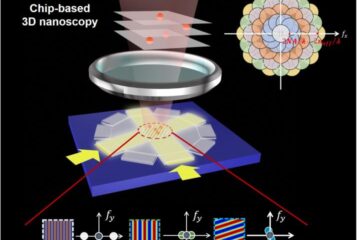 Can the diffraction limit overcome in the linear imaging system?
A chip-compatible 3D nanoscopy answers. Compared with the superresolution microscopy that bases on squeezing the point spread function in the spatial domain, the superresolution microscopy that broadens the detection range…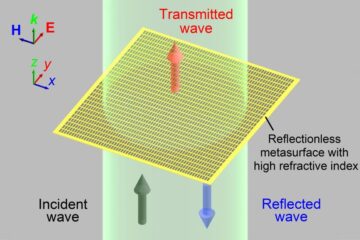 Using micro-sized cut metal wires …
Japanese team forges path to new uses for terahertz waves … Japanese researchers successfully tested reflectionless, highly refractive index metasurface that may eventually be used in practical applications to send,…