Flexibilisation of electricity demand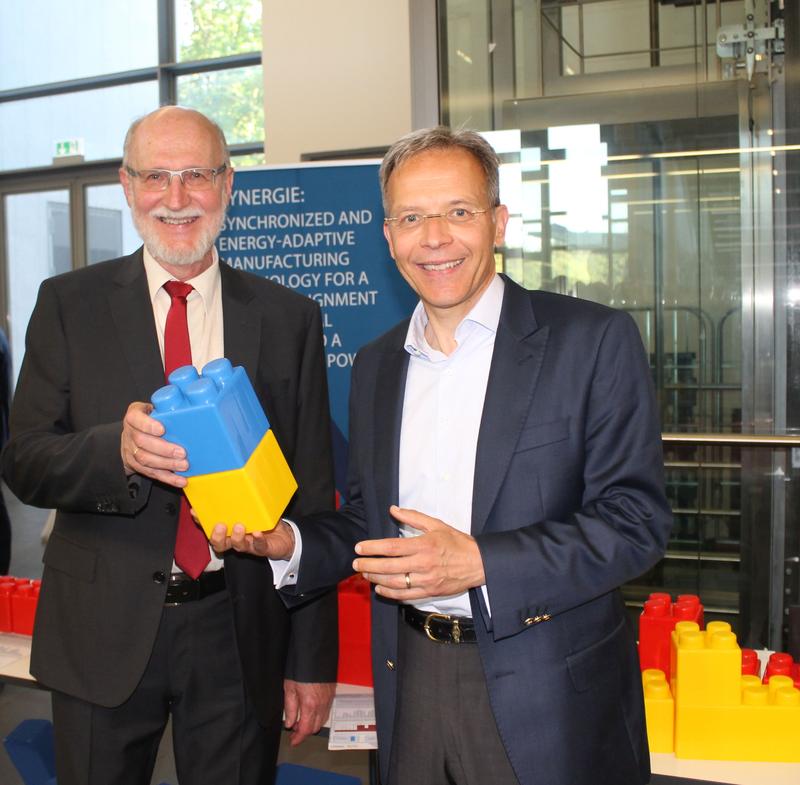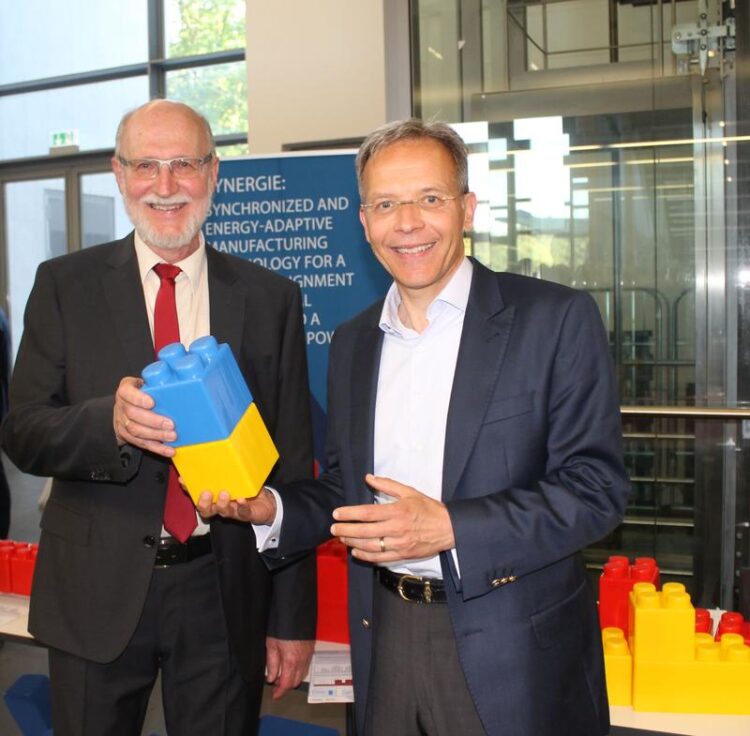 New funding phase of the Kopernikus project SynErgie at University of Bayreuth.
By 2035, the electricity generated in Germany is to come entirely from renewable sources. However, an electricity supply generated predominantly from sun and wind will fluctuate over the course of the day. Therefore, the Kopernikus project SynErgie, which has been funded by the Federal Ministry of Education and Research (BMBF) since 2016, is investigating how energy-intensive companies can flexibly adapt their demand to the electricity supply. On the part of the University of Bayreuth, Prof. Dr. Knut Werner Lange is researching the legal framework conditions. Recently, the third phase of the nationwide large-scale project started.
Prof. Dr Knut Werner Lange is Director of the Research Centre for German and European Energy Law (FER) at the University of Bayreuth. As part of his research work for SynErgie, he focuses on the contract design options open to companies based on the legal situation in Germany if they want to make their electricity demand more flexible. In addition, he examines from a legal perspective the question of how more intensive networking and cooperation between companies, especially small and medium-sized companies, can advance this flexibilisation. Companies should be enabled to adjust their demand to the extent of the respective existing electricity supply and the resulting prices without compromising the quality of the products. In research, this continuous adjustment of demand is called "demand side management". It is indispensable for a climate-neutral energy economy based on renewable energies, because the demand in the power grid must at all times be just as high or low as the supply fed into the power grid. Otherwise, the electricity grid would collapse.
Under the current legal situation, however, there are hardly any incentives for industry to work proactively towards making its electricity demand more flexible. The fees for the use of the electricity grid are still based on constant electricity consumption instead of rewarding flexibility measures. "On the part of the University of Bayreuth, we played a leading role in a SynErgie position paper from a legal perspective, which presents numerous, systematically interrelated recommendations for action for politicians and legislators. The main focus is on regulatory changes that make it easier for companies to flexibilise their demand in economic and technical terms, but also in legal terms. In the new funding phase, we will further concretise these approaches and test them in practice in cooperation with energy-intensive companies," says Lange, who is Chair of Civil Law, German and European Commercial and Company Law at the University of Bayreuth. A Bayreuth doctoral project supervised by him, which is integrated into this research work, is funded by the SynErgie project.
Within the framework of SynErgie, the FER of the University of Bayreuth is cooperating with the Fraunhofer FIT Project Group Business & Information Systems Engineering, which is also one of the project partners of SynErgie and has locations in Bayreuth and Augsburg. These close contacts are important because legal aspects are often linked to questions of digitisation and information management in the desired flexibilisation of electricity demand. One excellent example is the "energy synchronisation platform". It was developed within the framework of SynErgie on the basis of sophisticated digital technologies and processes, so that companies can use their options for flexibilisation in a way that fits precisely, makes economic sense and is mutually coordinated. Against this background, the German government declared the Kopernikus project SynErgie one of 18 lighthouse projects for its digital strategy in July 2023.
The Research Centre for German and European Energy Law at the University of Bayreuth also maintains close contacts with the FIM Research Institute for Information Management, an institution jointly sponsored by the University of Bayreuth and the Augsburg Technical University of Applied Sciences. It was ceremonially opened in July 2023. The predecessor institution is the core competence centre Finance & Information Management (FIM), which was founded by Prof. Dr. Dr. h.c. Hans Ulrich Buhl initiated at the University of Augsburg and led highly successfully for over two decades.
About the Kopernikus project SynErgie
The SynErgie research project is one of four major projects nationwide within the framework of the BMBF funding initiative "Kopernikus Projects for the Energy Transition". The name stands for "Synchronised energy management for the alignment of energy-adaptive processes". Close dovetailing of science and industry has proven to be the key to the project's success from the very beginning. Meanwhile, well over 80 higher education institutions, research institutions, companies and associations are participating in SynErgie as project partners.
Wissenschaftliche Ansprechpartner:
Prof. Dr. Knut Werner Lange
Chair of Civil Law, German and European Commercial and Company Law
Director of the Research Centre for German and European Energy Law (FER)
University of Bayreuth
Phone: +49 (0)921 / 55-7070
E-mail: zivilrecht5@uni-bayreuth.de
Media Contact
Christian Wißler Pressestelle
All latest news from the category: Power and Electrical Engineering
This topic covers issues related to energy generation, conversion, transportation and consumption and how the industry is addressing the challenge of energy efficiency in general.
innovations-report provides in-depth and informative reports and articles on subjects ranging from wind energy, fuel cell technology, solar energy, geothermal energy, petroleum, gas, nuclear engineering, alternative energy and energy efficiency to fusion, hydrogen and superconductor technologies.
Back to home
Newest articles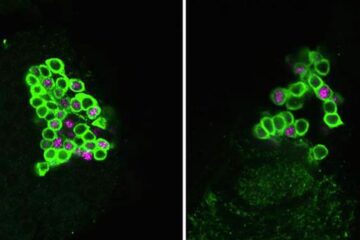 Parkinson's: Are our neurons more vulnerable at night?
A UNIGE team shows that disruptions to the circadian clock increase the risk of developing a neurodegenerative disease. Disturbances in sleep patterns and the internal biological clock are frequently associated…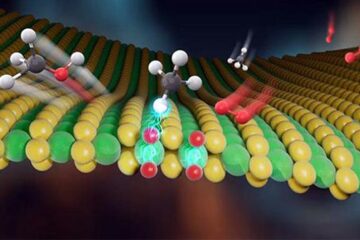 Direct conversion of methane with oxygen at room temperature
Direct conversion of methane (CH4) to high value-added chemicals at room temperature, by directly using abundant and low-cost molecular oxygen (O2) as an oxidant, is an ideal route for CH4 utilization. But…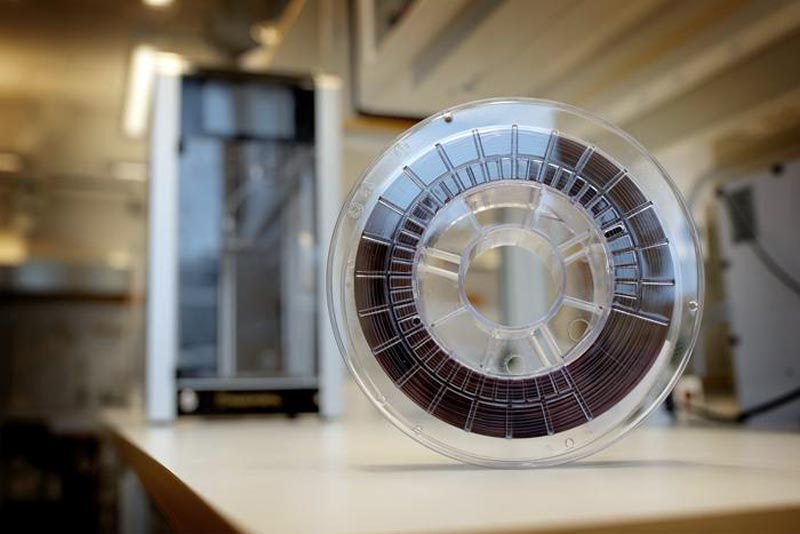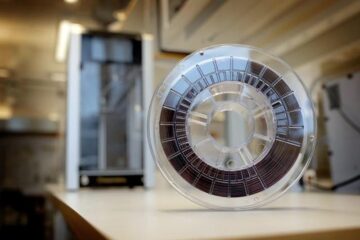 3D-printed plasmonic plastic enables large-scale optical sensor production
In a multi-year project, researchers at Chalmers University of Technology in Sweden have developed plasmonic plastic – a type of composite material with unique optical properties that can be 3D-printed….