Concentrator Photovoltaics Shows Peak Performance – Module Efficiency Reaches 41.4 %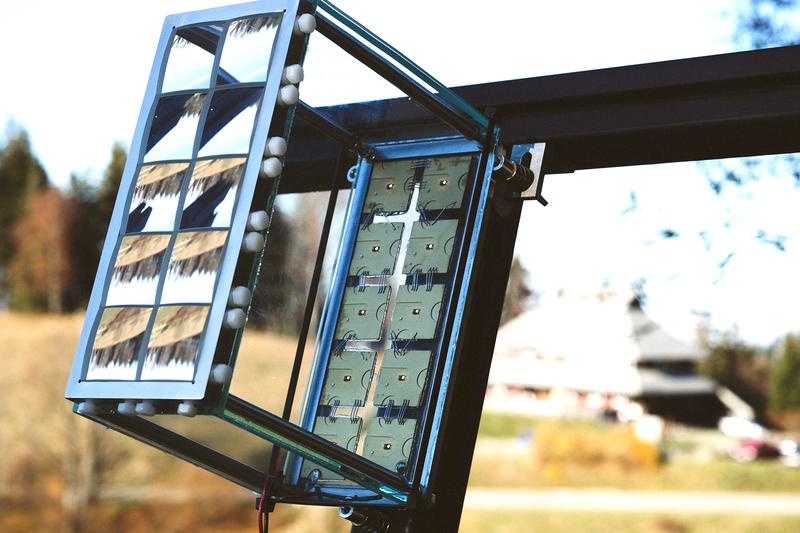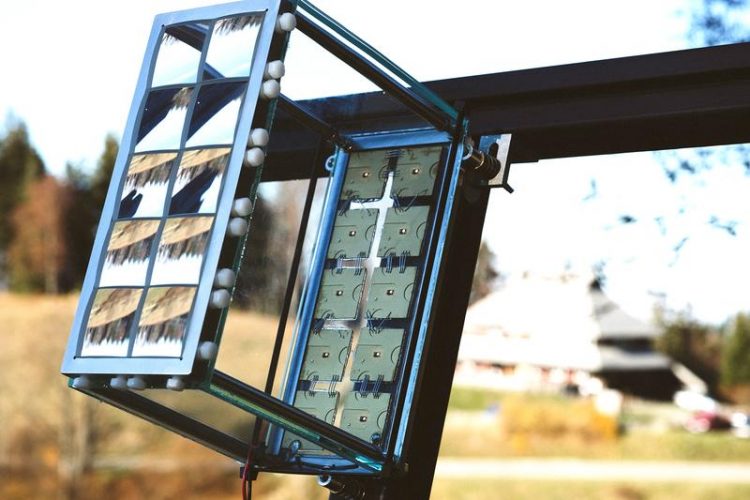 High-concentration photovoltaic (HCPV) systems offer renewable electricity with the highest conversion efficiency and thus a correspondingly low use of resources especially in regions with high direct normal irradiance.
In this technology multi-junction solar cells, based on III-V compound semiconductors, are used. In these solar cells, several thin subcells are stacked on top of each other in order to convert the solar irradiance more efficiently. Optical lenses concentrate the incoming sunlight onto the miniature sized solar cells. The modules are mounted on a two-axis tracking system that follows the sun's path during the day.
The industrial implementation of highest efficiencies for concentrator PV modules and thus the reduction of the gap between research results and industry production were the focus of the CPVMatch project. Headed by Fraunhofer ISE, a consortium of research institutes and industry partners from Germany, Italy, Spain and France have worked on new solutions over the past 3.5 years to this end.
"In CPVMatch, we have addressed all production steps for concentrator modules starting from the materials, through cell fabrication and production systems, and up to the challenges facing module manufacturing," reports Dr. Gerald Siefer, project head and group leader of III-V Cell and Module Characterization at Fraunhofer ISE.
The project partners have achieved two major results: By using innovative cell architectures for multi-junction solar cells with new materials, processes and manufacturing equipment, the researchers were able to optimize the production of four-junction solar cells.
Also, they were able to improve the design of high-concentration modules, primarily by modifying the optics and making use of achromatic lenses. The combination of four-junction solar cells with achromatic lenses has led to the new record efficiency of 41.4 percent for a 122 cm² module.
"We are extremely pleased about these results that pave the way for further efficiency increases in the concentrator technology," says Dr. Andreas Bett, institute director of Fraunhofer ISE. "Photovoltaics is booming worldwide, and we see great potential for this particularly efficient module technology.
It significantly decreases the use of resources for energy conversion per unit area and thus contributes to more sustainability."
https://www.ise.fraunhofer.de/en/press-media/press-releases/2018/concentrator-ph…
Media Contact
Karin Schneider
Fraunhofer-Institut für Solare Energiesysteme ISE
Alle Nachrichten aus der Kategorie: Power and Electrical Engineering
This topic covers issues related to energy generation, conversion, transportation and consumption and how the industry is addressing the challenge of energy efficiency in general.
innovations-report provides in-depth and informative reports and articles on subjects ranging from wind energy, fuel cell technology, solar energy, geothermal energy, petroleum, gas, nuclear engineering, alternative energy and energy efficiency to fusion, hydrogen and superconductor technologies.
Zurück zur Startseite
Neueste Beiträge
AI learns to trace neuronal pathways
Cold Spring Harbor Laboratory (CSHL) scientists have taught computers to recognize a neuron in microscope images of the brain more efficiently than any previous approach. The researchers improved the efficiency…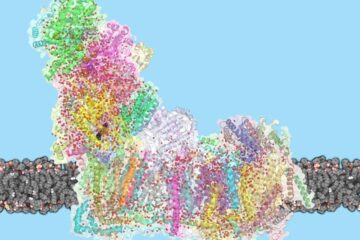 Mystery of giant proton pump solved
Mitochondria are the powerhouses of our cells, generating energy that supports life. A giant molecular proton pump, called complex I, is crucial: It sets in motion a chain of reactions,…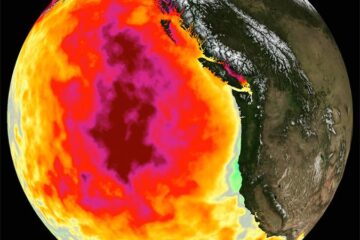 Marine heatwaves are human made
A marine heatwave (ocean heatwave) is an extended period of time in which the water temperature in a particular ocean region is abnormally high. In recent years, heatwaves of this…