New benchmarks in HVDC technology: Siemens puts world's first 800-kV high-voltage direct-current link into operation in China
At the same time it is the first HVDC link operating at a transmission voltage of 800 kilovolts (kV). Siemens is thus setting new benchmarks in energy-efficient transmission of ecofriendly electricity. Commissioning of the second pole and thus startup of the entire system is scheduled for mid-2010.
China has raised the DC voltage of its new long-distance HVDC links to 800 kV in order to further reduce transmission losses and to be able to bridge even greater distances. For example, the ecofriendly, CO2-free power generated by several hydro power plants will be transported with low-loss transmission via the new 800-kV HVDC link to the rapidly growing industrial region in the Pearl River delta in Guangdong Province with its megacities Guangzhou and Shenzhen. This high-efficiency HVDC system can reduce annual CO2 emissions by over 30 megatons, which would otherwise have been produced by additional fossil-fueled power plants linked to the interconnected grid in Guangdong Province.
"Successful commissioning of the first pole of currently the world's most powerful HVDC system shows that our efforts to get 800-kV HVDC technology ready for concrete projects have paid off. As technology leader in this field we have thus set new benchmarks," said Udo Niehage, CEO of the Power Transmission Division of Siemens Energy.
Together with its Chinese partners Siemens designed the entire HVDC system for the Yunnan-Guangdong project and supplied the core components, which included 800-kV and 600-kV converter transformers, DC filters and 800-kV direct-current components.
Energy-efficient, high-voltage direct-current (HVDC) transmission systems for low-loss transmission of large quantities of power over long distances are part of Siemens' Environmental Portfolio. In fiscal 2009, revenue from the Portfolio totaled about EUR23 billion, making Siemens the world's largest supplier of ecofriendly technologies. In the same period, our products and solutions enabled customers to reduce their CO2 emissions by 210 million tons.
The Siemens Energy Sector is the world's leading supplier of a complete spectrum of products, services and solutions for the generation, transmission and distribution of power and for the extraction, conversion and transport of oil and gas. In fiscal 2009 (ended September 30), the Energy Sector had revenues of approximately EUR25.8 billion and received new orders totaling approximately EUR30 billion and posted a profit of EUR3.3 billion. On September 30, 2009, the Energy Sector had a work force of more than 85,100.
Siemens AG
Corporate Communications and Government Affairs
Wittelsbacherplatz 2, 80333 Munich
Germany
Reference number: EPT200912030
Media Relations: Dietrich Biester
Phone: +49 9131 7-33559
E-mail: dietrich.biester@siemens.com
Siemens AG
Energy Sector – Power Distribution Division
Freyeslebenstr. 1, 91058 Erlangen, Germany
Media Contact
Dietrich Biester
Siemens Energy
All news from this category: Power and Electrical Engineering
This topic covers issues related to energy generation, conversion, transportation and consumption and how the industry is addressing the challenge of energy efficiency in general.
innovations-report provides in-depth and informative reports and articles on subjects ranging from wind energy, fuel cell technology, solar energy, geothermal energy, petroleum, gas, nuclear engineering, alternative energy and energy efficiency to fusion, hydrogen and superconductor technologies.
Back to the Homepage
Latest posts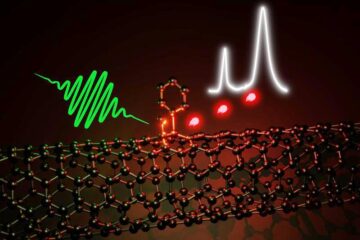 Optically Active Defects Improve Carbon Nanotubes
Heidelberg scientists achieve defect control with a new reaction pathway. The properties of carbon-based nanomaterials can be altered and engineered through the deliberate introduction of certain structural "imperfections" or defects….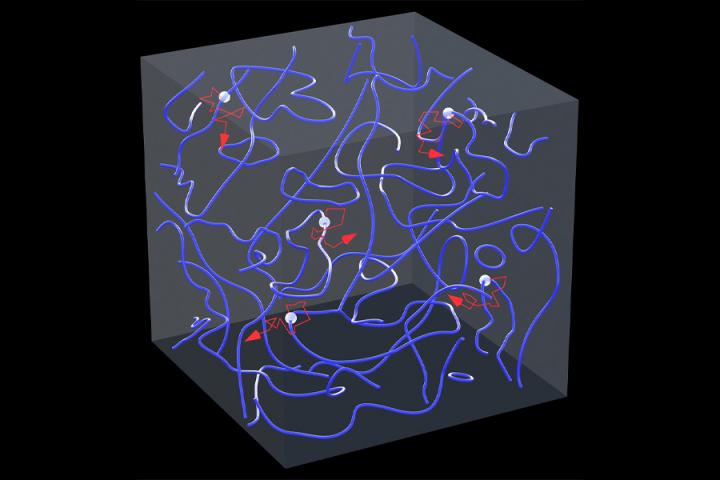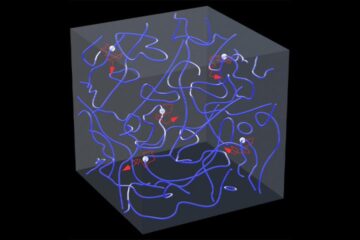 Visualizing the motion of vortices in superfluid turbulence
Nobel laureate in physics Richard Feynman once described turbulence as "the most important unsolved problem of classical physics." Understanding turbulence in classical fluids like water and air is difficult partly…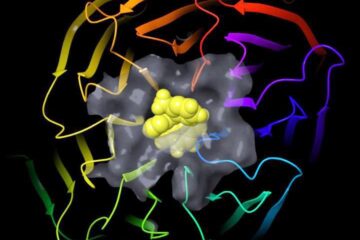 Toward a reliable oral treatment for sickle cell disease
For the millions of people worldwide who have sickle cell disease, there are only a few treatment options, which include risky bone marrow transplants, gene therapy or other treatments that…