AgriLife Research study estimates costs of mesquite biomass delivery for bioenergy use
AgriLife Research scientists from the Texas AgriLife Research and Extension Service center at Vernon, Dr. Seong Park, economist; Dr. Jim Ansley, range ecologist; Dr. Mustafa Mirik, associate research scientist; and Marc Maindrault, a visiting forestry student intern from France, have completed a study on costs of delivered biomass.
The costs of feedstock delivered to a fictional wood-fired bioelectricity plant were considered under two general biomass densities – moderate and high – and across two harvest scenarios in which the minimum biomass density acceptable for harvest within each area differed, Park said.
They found that higher harvest and transport costs are offset by essentially no production costs and therefore it may have potential as a bioenergy feedstock under certain densities and total land areas, Park said.
The study conducted a sensitivity analysis to determine how changes in a variety of factors would affect cost of delivered biomass to the power plant, he said. Values for the "best case" and "worst case" scenarios were $347 per acre and $561 per acre, respectively.
"The full economic story cannot be told until we have a clear end product," Park said. "That is why this study focused only on the costs of delivery of the biomass."
The variation of cost of biomass was found to be similar on both sites, although one site had a larger range of costs and higher risk than the other, Park said.
Because rangeland trees like mesquite and juniper occur naturally and have scattered distribution, he said key factors in determining economics is: total amount of land area involved and amount of land within the total area that has patches of brush of sufficient biomass density for harvest. These were called "suitable harvest areas."
"Our analysis found that biomass density and harvesting costs are the two major factors affecting cost of delivered biomass," Park said. "While biomass use – or capacity – of the bioelectricity plant and the percentage of suitable harvest areas strongly affect land-related factors, including feedstock transport costs, these have relatively minor effects on cost of delivered biomass compared to harvesting costs."
Most emphasis for the biofuel industry has been placed on feedstocks such as energy cane, perennial grasses and sweet sorghum because they can be grown in high density situations with lower harvest costs, he said. However, woody feedstocks are being evaluated for their potential benefits because they are not grown on cropland and require lower cultivation costs.
Woody species such as willows that grow in wetter climates have been considered. More recently, researchers like Ansley have been considering the potential of shrubs and trees on rangelands such as mesquite and juniper for bioenergy uses.
"These trees likely will not be considered for ethanol conversion – they won't result in liquid fuel for the automobile tank – but may have other uses as a bioenergy feedstock such as electricity generation," Ansley said.
Park said there are several advantages to mesquite and similar woody plants that may offset the lower growth rates and potentially higher harvest and transportation costs. Particularly, these plants are abundant in existence, are drought-tolerant and grow without additional costs of planting, cultivation, irrigation and fertilization. And they resprout after harvest.
Also, they don't grow on land typically needed to grow food crops, they have higher energy content than switchgrass and they can be harvested year-round, he said.
"Also, we found that water content of mesquite and juniper wood at harvest is lower than most cellulosic feedstocks; thus, drying costs could be reduced," Park said.
One major problem with mesquite as a feedstock is its variable growth form, which vary from tree to tree and stand to stand. Any harvesting operation would have to contend with this variation, he said. And the regrowth is much slower – about 10 years before it could be re-harvested. But the greater amount of available land area where this material grows offsets this to some degree.
"Harvesting the regrowth is a key factor in the long-term planning of this species as a bioenergy feedstock," Park said.
The study was based on several key assumptions, including that the bioenergy industry could use rangeland biomass through a system where harvesting and transportation would be vertically integrated, and that landowners would be willing to participate in a long-term contract with bioelectricity plants for a sustainable flow of product to the plant.
Location of the bioelectricity plant was centered relative to the location of the feedstock source in the scenarios studied, Park said.
If the industry grows large enough, custom harvesters dedicated to harvesting and transporting the mesquite would likely operate more efficiently than if the bioenergy company tried to maintain its own harvesting equipment.
The tougher growth form of mesquite and the remote locations where it will be harvested create a higher probability for downtime from mechanical failure that may be better absorbed by businesses that are solely dedicated to this task, he said.
Another difference in utilizing mesquite biomass compared to other dedicated energy crops is that the business arrangement would have to be made with multiple landowners to obtain enough stock to sustain the plant, Park said.
"The landowners would have to agree to have the mesquite trees harvested according to a long-term strategic plan that would include allowing the trees to resprout and grow to be harvested again in the future," he said.
Ansley said landowners would benefit from additional grass growth and increased livestock production for many years after a harvest, but would then have to allow the regrowth to get large enough to re-harvest. He estimated that in a 10-year re-harvest schedule, the landowner would have seven to eight years of increased grass production before it would begin to level off.
Media Contact
Dr. Jim Ansley
EurekAlert!
All latest news from the category: Power and Electrical Engineering
This topic covers issues related to energy generation, conversion, transportation and consumption and how the industry is addressing the challenge of energy efficiency in general.
innovations-report provides in-depth and informative reports and articles on subjects ranging from wind energy, fuel cell technology, solar energy, geothermal energy, petroleum, gas, nuclear engineering, alternative energy and energy efficiency to fusion, hydrogen and superconductor technologies.
Back to home
Newest articles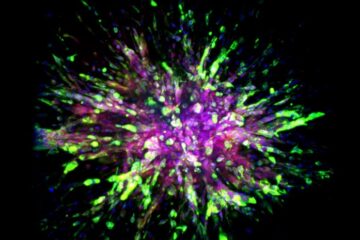 Scientists identify novel molecular biomarkers in cells
Studying a deadly type of breast cancer called triple negative, Johns Hopkins Medicine scientists say they have identified key molecular differences between cancer cells that cling to an initial tumor…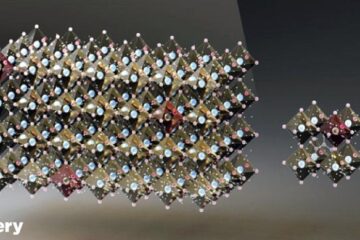 Getting more out of light
Tiny crystals, known as quantum dots, have enabled an international team to achieve a quantum efficiency exceeding 100 percent in the photocurrent generated in a hybrid inorganic-organic semiconductor. Perovskites are…
Antibiotics from natural substances
A new biosynthesis method has been developed. A research team with members from Goethe University Frankfurt and the University of Michigan in the USA is using bacterial biosynthesis to produce…