A simpler route to hollow carbon spheres
Hollow carbon nanoparticles are strong, conduct electricity well and have a remarkably large surface area. They show promise in applications such as water filtration, hydrogen storage and battery electrodes – but commercial use would demand reliable, low-cost ways for their production.
Xu Li of Singapore's A*STAR Institute of Materials Research and Engineering and co-workers have developed a simple manufacturing technique that offers precise control over the size and shape of hollow carbon nanospheres1.
A current method for preparing these particles involves coating a hard template, such as silica nanoparticles, with a carbon-based material that can be fused into a shell using extreme heat. This is a laborious process, and etching away the template requires harsh chemicals. Heating hollow polystyrene nanospheres achieves similar results but offers poor control over the size and shape of the resulting carbon nanoparticles.
Li and co-workers combined a block copolymer called F127, consisting of poly(ethylene oxide) and poly(propylene oxide), with donut-shaped a-cyclodextrin molecules in water. After heating the mixture to 200°C, the molecules self-assembled into hollow nanoparticles with a 97.5% yield.
The water-repelling poly (propylene oxide) parts of the polymer stuck together to form hollow spheres, leaving poly (ethylene oxide) molecules dangling from the outside. The a-cyclodextrin rings then threaded onto these strands, packing around the outside of the sphere to form a stable shell. Using a higher proportion of F127 in the mix produced larger nanospheres, ranging from 200 to 400 nanometers in diameter. Heating these particles to 900°C in inert gases burned off the polymer to make hollow carbon nanoparticles.
The smallest nanospheres were 122 nanometers across and had 14 nanometer-thick walls dotted with tiny pores roughly 1 nanometer wide. Each gram of this material had a surface area of 317.5 square meters, which is greater than a tennis court.
The researchers used a slurry of particles to coat a copper foil and tested it as the anode in a lithium-ion battery. They found that the particles had a reversible charging capacity of 462 milliampere hours per gram – higher than graphite, a typical anode material – and could be recharged at least 75 times without significant loss of performance. The pores apparently allow lithium ions to migrate to the inside surfaces of the spheres. "Changing the porosity could improve the transport process for higher performance," suggests Li. The team now plans to incorporate metal and metal oxide materials into the hollow carbon nanospheres to further enhance their properties.
The A*STAR-affiliated researchers contributing to this research are from the Institute of Materials Research and Engineering
Associated links
http://www.research.a-star.edu.sg/research/6761
Journal information
Yang, Z.-C., Zhang, Y., Kong, J.-H., Wong, S. Y., Li, X. & Wang, J. Hollow carbon nanoparticles of tunable size and wall thickness by hydrothermal treatment of a-cyclodextrin templated by F127 block copolymers. Chemistry of Materials 25, 704−710 (2013).
Media Contact
A*STAR Research
Research asia research news
All latest news from the category: Power and Electrical Engineering
This topic covers issues related to energy generation, conversion, transportation and consumption and how the industry is addressing the challenge of energy efficiency in general.
innovations-report provides in-depth and informative reports and articles on subjects ranging from wind energy, fuel cell technology, solar energy, geothermal energy, petroleum, gas, nuclear engineering, alternative energy and energy efficiency to fusion, hydrogen and superconductor technologies.
Back to home
Newest articles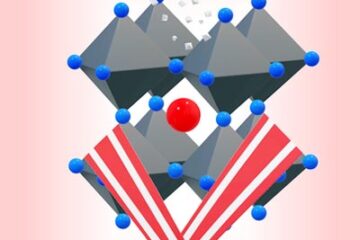 Perovskite solar cells soar to new heights
Metal halide perovskites have been under intense investigation over the last decade, due to the remarkable rise in their performance in optoelectronic devices such as solar cells or light-emitting diodes….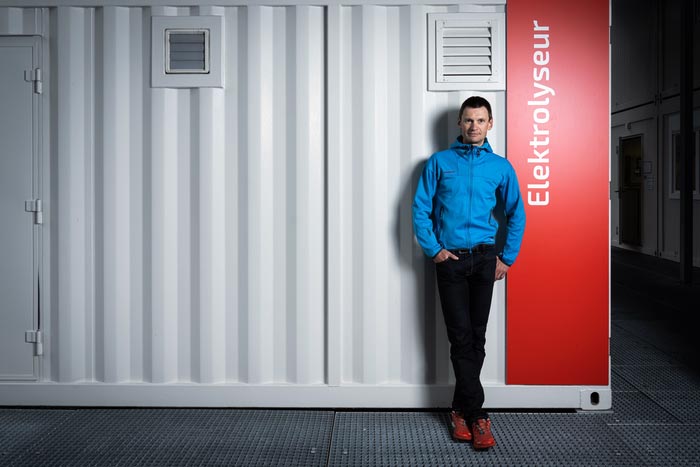 Blue hydrogen can help protect the climate
An international group of researchers led by the Paul Scherrer Institute and the Heriot-Watt University has carried out in-depth analyses of the climate impact of blue hydrogen. This is produced…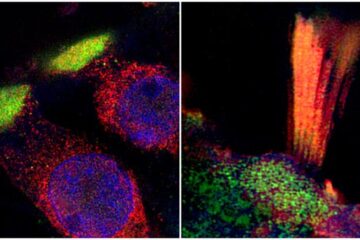 Genes associated with hearing loss visualised in new study
Researchers from Uppsala University have been able to document and visualise hearing loss-associated genes in the human inner ear, in a unique collaboration study between otosurgeons and geneticists. The findings…