Vuvuzelas: Earplugs Recommended
A group of researchers from the Southern Polytechnic State University (SPSU) in Marietta, Georgia, and the Georgia Institute of Technology (Georgia Tech) in Atlanta, investigated vuvuzelas' acoustics and their potential impacts on hearing and will present their findings at the Acoustical Society of America's upcoming 162nd annual meeting in San Diego, Calif., Oct. 31-Nov. 4, 2011.
What the researchers found is that the sound levels from single horns ranged from 90 to 105 decibels at the players' ears. They also discovered that the horns' impact is greatest when blown simultaneously with many others, such as at the World Cup, where the levels within an audience may well approach 120 decibels.
"For perspective, 100 decibels is the level of noise you'd hear at a rock concert. An ambulance siren or pneumatic jack hammer produce about the same level of noise as the vuvuzelas in a stadium, 120 decibels, which is at the threshold of feeling and produces a tickling sensation in your ears," explains Richard Ruhala, associate professor and program director of mechanical engineering at SPSU. "The threshold of pain is 140 decibels. Sustained exposure to 120 decibels is 1,000 times the acoustic energy that causes hearing loss (with long-term exposure). That's why OSHA [Occupational Safety and Health Administration] requires people working near those noise levels to wear hearing protection."
Ruhala worked with his wife Laura Ruhala, also a researcher at SPSU, and Kenneth Cunefare, a professor of acoustics at Georgia Tech, to record the sound levels produced by a number of vuvuzelas, including one that had been used at the 2010 World Cup.
"On the field of play, with just a few percent of a stadium's audience blowing vuvuzelas, the predicted levels could exceed 90 decibels, which is a level that would interfere with communication between players and impair their ability to hear the calls of officials," points out Cunefare. "At the end of the day, though, the use of these horns at sporting events is maybe as much a cultural and participation choice as anything else. Perhaps there's a product marketing opportunity here: Hearing protectors for sale at sporting venues in each teams' colors?"
The researchers are continuing their work, analyzing the precision sound power and directivity of measurements already obtained. They're also zeroing in on creating more accurate sound models to evaluate the sound pressure levels vuvuzelas produce in a stadium, thanks to the aid of Tina Ortkiese, an acoustic engineer.
The paper 5aNSb1, "Vuvuzelas and their impact," will be presented Friday morning, Nov. 4.
USEFUL LINKS:
Main meeting website: http://acousticalsociety.org/
Searchable index: http://asa.aip.org/asasearch.html
Hotel site: http://www.towncountry.com/index.cfm
Webcast registration and viewing: http://www.aipwebcasting.com
WORLD WIDE PRESS ROOM
In the week before the meeting, the ASA's World Wide Press Room (www.acoustics.org/press) will be updated with lay-language papers, which are 300-1200 word summaries of presentations written by scientists for a general audience and accompanied by photos, audio, and video.
PRESS REGISTRATION
The Acoustical Society will grant free registration to credentialed full-time journalists and professional freelance journalists working on assignment for major news outlets. If you are a reporter and would like to attend, contact Charles E. Blue (cblue@aip.org, 301-209-3091), who can also help with setting up interviews and obtaining images, sound clips, or background information.
ABOUT THE ACOUSTICAL SOCIETY OF AMERICA
The Acoustical Society of America (ASA) is the premier international scientific society in acoustics devoted to the science and technology of sound. Its 7,000 members worldwide represent a broad spectrum of the study of acoustics. ASA publications include The Journal of the Acoustical Society of America (the world's leading journal on acoustics), Acoustics Today magazine, books, and standards on acoustics. The society also holds two major scientific meetings each year. For more information about ASA, visit our website at http://www.acousticalsociety.org
Media Contact
Charles E. Blue
Newswise Science News
Alle Nachrichten aus der Kategorie: Physics and Astronomy
This area deals with the fundamental laws and building blocks of nature and how they interact, the properties and the behavior of matter, and research into space and time and their structures.
innovations-report provides in-depth reports and articles on subjects such as astrophysics, laser technologies, nuclear, quantum, particle and solid-state physics, nanotechnologies, planetary research and findings (Mars, Venus) and developments related to the Hubble Telescope.
Zurück zur Startseite
Neueste Beiträge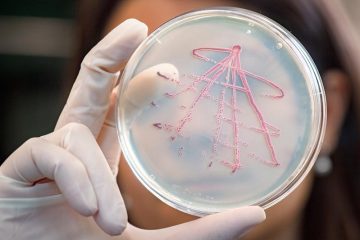 Grow faster, die sooner: How growth rates influence the fitness of bacteria
"The fitness of bacteria is more complex than expected," explains Ulrich Gerland, professor for the theory of complex biosystems at the Technical University of…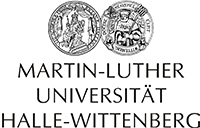 Spintronics: Researchers show how to make non-magnetic materials magnetic
In solid-state physics, oxide layers only a few nanometres thick are known to form a so-called two-dimensional electron gas. These thin layers, separated from…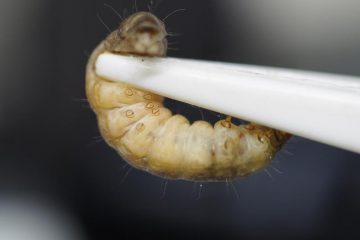 Caterpillars of the wax moth love eating plastic: Fraunhofer LBF investigates degradation process
Within the Framework of a research project on the chemical imaging analysis of plastic digestion in caterpillars (RauPE), a team from Fraunhofer LBF used…