UT-ORNL team makes first particle accelerator beam measurement in six dimensions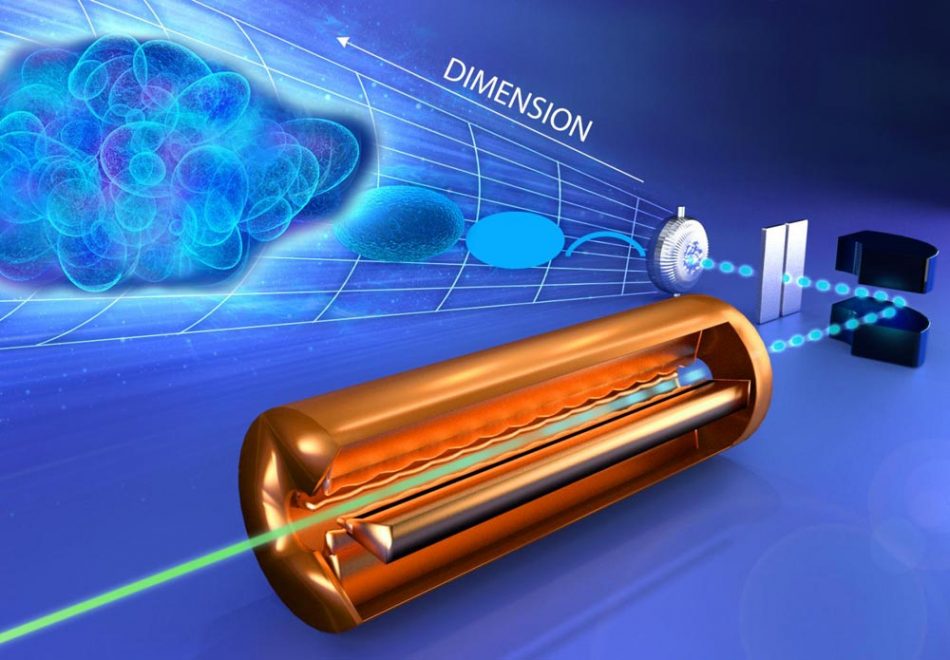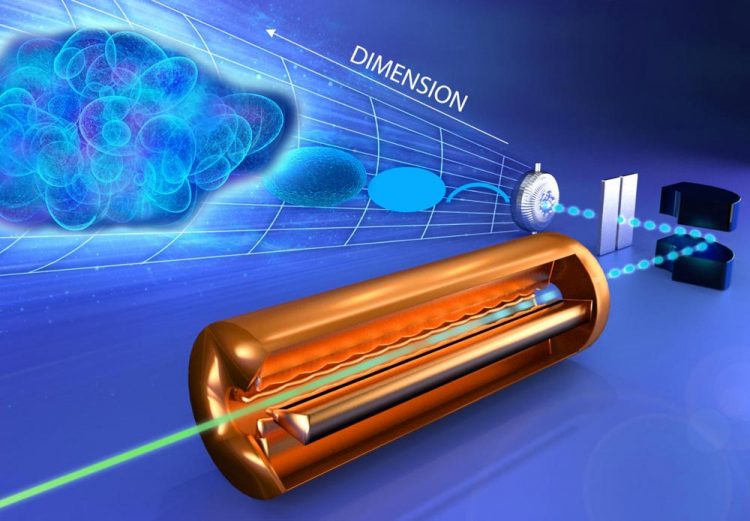 A team of researchers led by the University of Tennessee, Knoxville conducted the measurement in a beam test facility at the Department of Energy's Oak Ridge National Laboratory using a replica of the Spallation Neutron Source's linear accelerator, or linac. The details are published in the journal Physical Review Letters.
"Our goal is to better understand the physics of the beam so that we can improve how accelerators operate," said Sarah Cousineau, group leader in ORNL's Research Accelerator Division and UT joint faculty professor. "Part of that is related to being able to fully characterize or measure a beam in 6D space–and that's something that, until now, has never been done."
Six-dimensional space is like 3D space but includes three additional coordinates on the x, y, and z axes to track motion or velocity.
"Right away we saw the beam has this complex structure in 6D space that you can't see below 5D–layers and layers of complexities that can't be detangled," Cousineau said. "The measurement also revealed the beam structure is directly related to the beam's intensity, which gets more complex as the intensity increases."
Previous attempts to fully characterize an accelerator beam fell victim to "the curse of dimensionality," in which measurements in low dimensions become exponentially more difficult in higher dimensions. Scientists have tried to circumvent the issue by adding three 2D measurements together to create a quasi-6D representation. The UT-ORNL team notes that approach is incomplete as a measurement of the beam's initial conditions entering the accelerator, which determine beam behavior farther down the linac.
As part of efforts to boost the power output of SNS, ORNL physicists used the beam test facility to commission the new radio frequency quadrupole, the first accelerating element located at the linac's front-end assembly.
With the infrastructure already in place, a research grant from the National Science Foundation to the University of Tennessee enabled outfitting the beam test facility with the state-of-the-art 6D measurement capability. Conducting 6D measurements in an accelerator has been limited by the need for multiple days of beam time, which can be a challenge for production accelerators.
"Because we have a replica of the linac's front-end assembly at the beam test facility, we don't have to worry about interrupting users' experiment cycles at SNS. That provides us with unfettered access to perform these time-consuming measurements, which is something we wouldn't have at other facilities," said lead author Brandon Cathey, a UT graduate student.
"This result shows the value of combining the freedom and ingenuity of NSF-funded academic research with facilities available through the broad national laboratory complex," said Vyacheslav Lukin, the NSF program officer who oversees the grant to the University of Tennessee.
"There is no better way to introduce a new scientist–a graduate student–to the modern scientific enterprise than by allowing them to lead a first-of-a-kind research project at a facility that uniquely can dissect the particles that underpin what we know and understand about matter and energy."
The researchers' ultimate goal is to model the entire beam, including mitigating so-called beam halo, or beam loss–when particles travel to the outer extremes of the beam and are lost. The more immediate challenge, they say, will be finding software tools capable of analyzing the roughly 5 million data points the 6D measurement generated during the 35-hour period.
"When we proposed making a 6D measurement 15 years ago, the problems associated with the curse of dimensionality seemed insurmountable," said ORNL physicist and coauthor Alexander Aleksandrov. "Now that we've succeeded, we're sure we can improve the system to make faster, higher resolution measurements, adding an almost ubiquitous technique to the arsenal of accelerator physicists everywhere."
The PRL paper is titled "First Six Dimensional Phase Space Measurement of an Accelerator Beam." The paper's coauthors also include ORNL's Alexander Zhukov.
"This research is vital to our understanding if we're going to build accelerators capable of reaching hundreds of megawatts," Cousineau said. "We'll be studying this for the next decade, and SNS is better positioned to do this than any other facility in the world."
###
The Spallation Neutron Source is a DOE Office of Science User Facility. This research was supported by NSF Accelerator Science.
The National Science Foundation (NSF) is an independent federal agency that supports fundamental research and education across all fields of science and engineering. In fiscal year (FY) 2018, its budget is $7.8 billion. NSF funds reach all 50 states through grants to nearly 2,000 colleges, universities and other institutions. Each year, NSF receives more than 50,000 competitive proposals for funding and makes about 12,000 new funding awards.
UT-Battelle manages ORNL for DOE's Office of Science. The Office of Science is the single largest supporter of basic research in the physical sciences in the United States and is working to address some of the most pressing challenges of our time. For more information about ORNL and its neutron research capabilities, please visit https://science.energy.gov/.
Media Contact
Jeremy Rumsey
EurekAlert!
Alle Nachrichten aus der Kategorie: Physics and Astronomy
This area deals with the fundamental laws and building blocks of nature and how they interact, the properties and the behavior of matter, and research into space and time and their structures.
innovations-report provides in-depth reports and articles on subjects such as astrophysics, laser technologies, nuclear, quantum, particle and solid-state physics, nanotechnologies, planetary research and findings (Mars, Venus) and developments related to the Hubble Telescope.
Zurück zur Startseite
Neueste Beiträge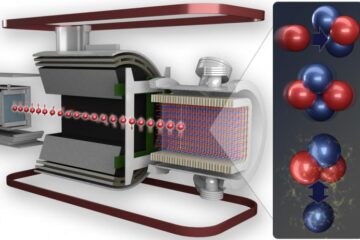 Scientists achieve higher precision weak force measurement between protons, neutrons
Through a one-of-a-kind experiment at the Department of Energy's Oak Ridge National Laboratory, nuclear physicists have precisely measured the weak interaction between protons and neutrons. The result quantifies the weak…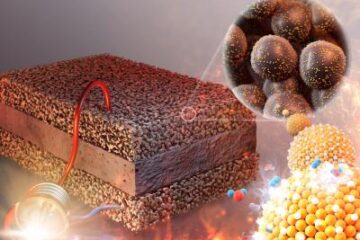 High-performance single-atom catalysts for high-temperature fuel cells
Individual Pt atoms participate in catalytic reaction to faciitate the electrode process by up to 10 times. Single-atom Pt catalysts are stable at 700 degrees Celsius and expected to stimulate…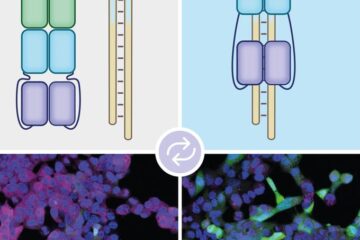 New method allows precise gene control by light
A novel optical switch makes it possible to precisely control the lifespan of genetic "copies". These are used by the cell as building instructions for the production of proteins. The…