Researchers make droplets dance
"We are conducting this line of research because it opens up a way to create new responsive and intelligent systems and materials," said Dr. Robin Ras of Aalto University.
Self-assembly is a process in which multiple components form organized structures or patterns without external direction. The process is very interesting both for scientists and industry, because many natural systems rely on self-assembled structures and they can further inspire technological applications.
"The structure formation can either be static, driven by energy minimization, or dynamic, driven by continuous energy feed. Over the years we have managed to create functional materials based on static self-assembled hierarchies. This model system paves the way towards even more versatile dynamic materials, wherein the structures are formed by feeding energy," said Academy Professor Olli Ikkala.
By using the new model system, the researchers demonstrated that static droplet patterns can transform reversibly into dynamic ones when energy is fed to the system via an oscillating magnetic field. The transition was observed to be complex and the most complicated patterns emerged when the energy feed was just enough to enter the dynamic self-assembly regime.
In addition to the hard science behind the self-assembly, the droplet patterns are also visually captivating.
"In some patterns, the motion of the droplets resembles that of dancing. We find it simply beautiful," said Dr. Jaakko Timonen.
This work is part of the newly completed doctoral thesis of Jaakko Timonen at the Aalto University Department of Applied Physics. It is a multidisciplinary research, combining expertize in magnetic nanoparticle synthesis, superhydrophobic surfaces, and in-depth understanding of self-assemblies.
"Jaakko Timonen´s broad expertize was instrumental in combining three seemingly unrelated fields: magnetic nanoparticles water repellent coatings, and self-assembly," said Dr. Ras.
The results were published in Science on July 19, entitled "Switchable Static and Dynamic Self-Assembly of Magnetic Droplets on Superhydrophobic Surfaces".
Further information/interviews:
Dr. Robin Ras and Academy Professor Olli Ikkala
robin.ras@aalto.fi and olli.ikkala@aalto.fi
p. +358 50 432 6633 and +358 50 4100454
Aalto University School of Science, Department of Applied Physics
Video 1
Magnetically triggered droplet splitting on a superhydrophobic surface
http://youtu.be/3PRogMaSo40
Video 2
Self-assembly of magnetic droplets on a superhydrophobic surface
http://youtu.be/ehvFFbFFsjg
Video 3
Reversible switching between static and dynamic self-assembly of magnetic droplets
Link to images: http://aalto.digtator.fi/public/65eb474dc8B1.aspx
Courtesy of Mika Latikka and Jaakko Timonen / Aalto University
Figure 1. Static self-assembly of seven magnetic droplets on a copper substrate with superhydrophobic coating.
Figure 2. Snapshot of a dynamic self-assembly of three magnetic droplets. This pattern is reversibly formed of the static seven-droplet pattern (Figure 1) by an application of an oscillating magnetic field.
Information about the article:
http://www.sciencemag.org/content/341/6143/253.full?sid=0d197496-08c7-4790-a9ea-2cc5862c4611
***
Aalto University Communications
PO Box 17800, 00076 AALTO, FINLAND
viestinta@aalto.fi
facebook.com/aaltouniversity
twitter.com/universityaalto
Aalto University, Finland is a new multidisciplinary science and art community in the fields of science, economics, and art and design. The University is founded on Finnish strengths, and its goal is to develop as a unique entity to become one of the world's top universities. Aalto University's cornerstones are its strengths in education and research. At the new University, there are 20,000 basic degree and graduate students as well as a staff of 5,000 of which 370 are professors.
All latest news from the category: Physics and Astronomy
This area deals with the fundamental laws and building blocks of nature and how they interact, the properties and the behavior of matter, and research into space and time and their structures.
innovations-report provides in-depth reports and articles on subjects such as astrophysics, laser technologies, nuclear, quantum, particle and solid-state physics, nanotechnologies, planetary research and findings (Mars, Venus) and developments related to the Hubble Telescope.
Back to home
Newest articles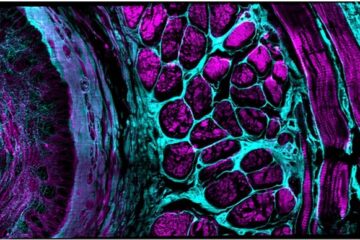 Enhancing the workhorse
Artificial intelligence, hardware innovations boost confocal microscope's performance. Since artificial intelligence pioneer Marvin Minsky patented the principle of confocal microscopy in 1957, it has become the workhorse standard in life…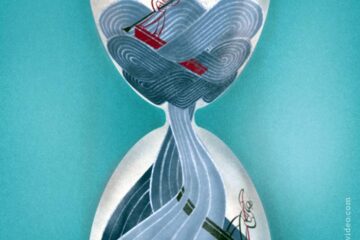 In the quantum realm, not even time flows as you might expect
New study shows the boundary between time moving forward and backward may blur in quantum mechanics. A team of physicists at the Universities of Bristol, Vienna, the Balearic Islands and…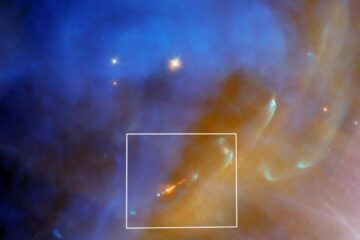 Hubble Spots a Swift Stellar Jet in Running Man Nebula
A jet from a newly formed star flares into the shining depths of reflection nebula NGC 1977 in this Hubble image. The jet (the orange object at the bottom center…