A new project to test a pioneering method to advance technology
Technological advances take place all the time – driven by need. But can these advances be speeded up in quantum leaps? The European Space Agency thinks they can, and is launching a pioneering project to test this.
The European Space Agency has launched a project to test whether technological advances can be speeded up in quantum leaps. The Star Tiger project will gather together a small team of enthusiastic scientists and engineers with a range of expertise from around Europe, put them together for four months at a location with state-of-the-art facilities, remove distractions and administrative burdens, and give them a technically challenging project.
"With Star Tiger we want to reduce dramatically the turn-around time for state-of-the art technology developments," says Niels Jensen, ESA`s Head of Technology Programme Department. "A small group of researcher and experts will be given the possibility to concentrate just on their R&D. They will be able to try-out new ideas on the spot, select or eliminate new paths as soon as identified and make prototypes on the fly. By creating a highly motivated team of researchers and experts and let them work together in the same labs with all needed for an intense period we will get an extra synergy not known in the conventional world of R&D, and a prospective of a key scientific breakthrough in a strategically important technological area."
The Star Tiger team will be recruited from across Europe and members will have the opportunity to work in a small group of like-minded scientists and engineers, and endeavour to produce a terahertz imager operating in two frequencies, 250 GHz and 300 GHz. The team has been given the specific task of imaging a human hand in more or less real time. The use of two frequencies provides a means for contrasting between materials with different transmission and reflection properties of skin and tissue, effectively creating two colours.
"Forget Big Brother and Castaway, where people were thrown together with no goal other than to entertain the public through TV programmes. In this project we'll be handpicking people for their expertise and ability to work in a team – to work together to push technology to its limit", explained Dr Chris Mann, the project manager at CLRC Rutherford Appleton Laboratory in Oxfordshire, UK, where the team will be located.
The imager will provide a view port into presently hidden information embedded in the natural terahertz radio waves emitted by pretty much everything, including people. Space applications presently include astronomy, atmospheric physics, and Earth and environment monitoring. With the use of MEMS (MicroElectroMechanical Systems) and Photonic Band Gap technology the Star Tiger imager will be low powered, small and compact and opening up the possibility of planetary and micro satellite missions.
"We're asking the team to produce a low cost, mass and volume colour terahertz imaging system, which would be made using a combination of micro machining and lithography-based manufacturing techniques", explained Peter de Maagt, the project manager at ESA. "The over-riding limiting factors for present imagers are their complexity, combined with their size, mass and cost. Star Tiger's requirement of colour imaging makes this challenge truly demanding".
Non-space activities will also benefit from this technology, including industrial process control and medical diagnostics – terahertz radio waves are able to penetrate the uppermost layers of skin making the early detection of skin cancers an exciting and real possibility. Security surveillance is another area that may benefit. By observing terahertz radio waves it is possible to see through many materials such as clothing, and obtain the equivalent of an X-ray image without the use of X-rays. To this end Star Tiger have sought support from Dr Roger Appleby of Qinetiq who heads the team currently developing a real time millimetre wave imager.
"Qinetiq obtained the first video-rate millimetre wave images which they unveiled at a recent conference. Their images inspired me to bring this technology into the terahertz range where theoretically higher resolution and smaller systems can be achieved. The technical tasks, however, are daunting. Star Tiger was the only way in which Peter and I could see it happening soon", commented Chris Mann. "In order for Star Tiger to succeed it will need to demonstrate that a small focused team can bring about dramatic technical advances in a short period". To provide the maximum chance of success they have at their disposal the full support and resources of RAL's Space Science and Technology Department, the Central Microstructure Facility and the Millimetre Wave Technology Group.
"The Star Tiger project promises to be extremely exciting – and everyone in my department at RAL will be watching it with great interest. As well as being the largest space science department in Europe, we have some of the most highly regarded scientists and engineers, and many of them will be providing support and help to the Star Tiger team during their stay. The team will also have access to some top class laboratories. With the right team recruited, and the backing from my department, this project just has to succeed!." said Professor Richard Holdaway, Director Space Science and Technology at the Rutherford Appleton Laboratory.
Star Tiger starts at the beginning of June 2002 and will run for 4 months. Scientists and engineers wishing to take part should apply online at the Star Tiger website www.startiger.org.
Media Contact
Jacky Hutchinson
alphagalileo
All latest news from the category: Physics and Astronomy
This area deals with the fundamental laws and building blocks of nature and how they interact, the properties and the behavior of matter, and research into space and time and their structures.
innovations-report provides in-depth reports and articles on subjects such as astrophysics, laser technologies, nuclear, quantum, particle and solid-state physics, nanotechnologies, planetary research and findings (Mars, Venus) and developments related to the Hubble Telescope.
Back to home
Newest articles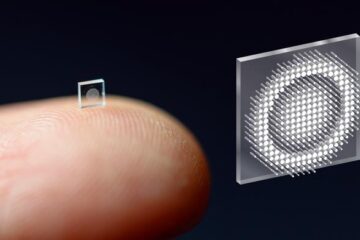 Researchers shrink camera to the size of a salt grain
Micro-sized cameras have great potential to spot problems in the human body and enable sensing for super-small robots, but past approaches captured fuzzy, distorted images with limited fields of view….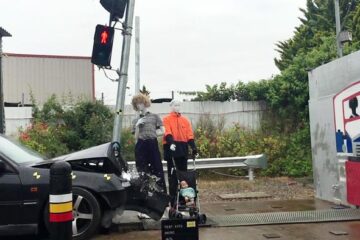 World-first product will be a lifesaving traffic stopper
Game-changing technology to design traffic lights that absorb kinetic energy, stopping them from crumpling when hit by a vehicle, will prevent thousands of fatalities and injuries each year and make…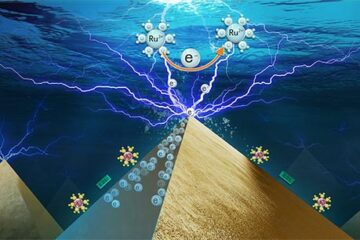 Scientists capture electron transfer image in electrocatalysis process
The involvement between electron transfer (ET) and catalytic reaction at electrocatalyst surface makes electrochemical process challenging to understand and control. How to experimentally determine ET process occurring at nanoscale is…