Smooth surfaces are tacky at small scales
Spot-welds stick sliding metals
Two smooth, cold, metal surfaces are like pieces of tacky Sellotape. They form tiny spot welds that have to be broken apart before they can slide over each other. This, claim two physicists in California1, is another reason why metals stick as they slip if they are pressed together and pushed.
Such microscopic causes of friction and wear are increasingly important as the scale of mechanical engineering shrinks to below what's visible. Here, conventional methods of lubrication start to fail.
Stick–slip motion is common between surfaces that are not lubricated. It causes chalk to screech on a blackboard, makes a violin string vibrate when a bow passes across it, and can wear out watch mechanisms and cutting tools.
Roughness is thought to be behind most stick–slip. Even an apparently smooth sheet of metal or glass is usually covered with tiny ridges, pits and scratches. These can interlock like teeth until the driving force becomes great enough to break the irregularities or push them over one another. Then the surface lurches forward until the protrusions enmesh further along.
This is not the whole story, say Raffi Budakian and Seth Putterman of the University of California at Los Angeles. They found that tiny strings formed and broke between two tiny gold balls as they rubbed together.
Ball game
Budakian and Putterman glued one ball, a fifth of a millimetre across, to the tip of an optical fibre. The other, two-millimetre ball they attached to a platform that they could move precisely.
When the small ball moved, the optical-fibre beam moved with it. Thus, the researchers could accurately measure the ball's displacement, and the forces acting on it. From changes in an electrical current flowing between the balls, they also deduced the size of the area of contact between them.
First, the duo measured how hard it was to pull the balls apart vertically. They found that this rupture stress increased as the area of contact got bigger.
They concluded that the metal balls are tacky at nanometre scales: held together for several seconds, narrow bridges of gold form between the two surfaces, which stretch and break as the balls are separated. The force needed to break these necks of gold depends on how thick they are.
Then the researchers looked at horizontal sliding motions. They found that the force needed to initiate a slip was the same as the force needed to rupture a gold neck as the balls were pulled apart vertically. In other words, it seems that tiny strings of gold are created, stretched and snapped as the metal surfaces move over one another.
References
Budakian, R. & Putterman, S.J. Time scales for cold-welding and the origins of stick–slip behaviour. Preprint, (2001).
Media Contact
PHILIP BALL
Nature Science News
All latest news from the category: Physics and Astronomy
This area deals with the fundamental laws and building blocks of nature and how they interact, the properties and the behavior of matter, and research into space and time and their structures.
innovations-report provides in-depth reports and articles on subjects such as astrophysics, laser technologies, nuclear, quantum, particle and solid-state physics, nanotechnologies, planetary research and findings (Mars, Venus) and developments related to the Hubble Telescope.
Back to home
Newest articles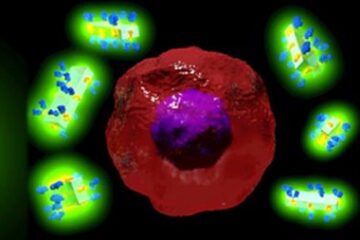 A world-first antibody-drug delivery system
It sounds like the stuff of science fiction: a man-made crystal that can be attached to antibodies and then supercharge them with potent drugs or imaging agents that can seek…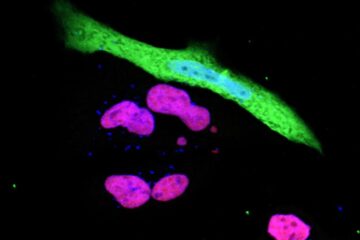 Revealed: How SARS-CoV-2 evades our immune system
Scientists at Hokkaido University and Texas A&M University have identified a key mechanism used by the SARS-CoV-2 virus to evade host immune systems. Researchers in Japan and the United States…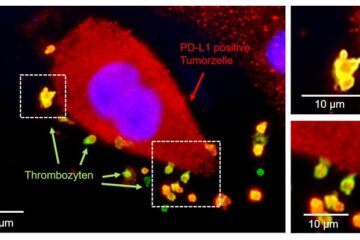 New approach developed to predict response of immunotherapies in lung cancer
New methodology at the University Hospital of Tübingen harnesses the function of platelets. At Tübingen University Hospital, a preclinical study led by Dr. Clemens Hinterleitner and Prof. Dr. Lars Zender,…