International Heliophysical Year begins
The Sun connects with all the planets via the solar wind, a flow of electrically charged particles that constantly 'blows' off the Sun and creates 'space weather'. Space weather interactions can affect and erode the atmospheres of Earth and other planets, and, when channelled through a planetary magnetic field, create beautiful aurorae. Until now, physicists have been principally concerned with the way the solar wind interacts with Earth, the so-called Sun-Earth connection. Now it is time to think bigger.
"Fifty years ago the International Geophysical Year marked the starting point to see Earth in space. Now with the IHY we are on the threshold of being able to investigate the interconnectivity of the whole Solar System," says Hermann Opgenoorth, ESA Head of Solar System Missions Division.
At the forefront of this effort is a fleet of ESA spacecraft. "ESA's heliophysics space missions – in particular SOHO, Ulysses and Cluster – are key members of a network of spacecraft providing data for such studies," says Richard Marsden, ESA's Ulysses Mission Manager and Project Scientist.
These missions study various aspects of the Sun-Earth connection. SOHO stands guard, watching the Sun for any sign of violent magnetic activity that could hurl a barrage of electrically charged gas at Earth. Cluster orbits the Earth and studies the way this gas, known as plasma, interacts with the Earth's magnetic field.
The ESA-NASA Ulysses spacecraft has now been in space for nearly 20 years. It is currently directly beneath the Sun's south pole, completing its third looping passage around our central star. Ulysses is returning some surprising results on the complete solar cycle that are currently being analysed.
It is not only these missions that are contributing data to the IHY effort. ESA also has special plasma instruments on Mars Express, Venus Express and on Cassini, the joint NASA mission to Saturn. These instruments all study the way the solar wind interacts with those planets. "This is the first time in history we have such a Solar System fleet at our disposal," says Hermann Opgenoorth.
"As well as stimulating scientific collaborations, IHY also aims to raise public awareness of the importance of the Sun-Earth connection," says Marsden. In particular, on 10 June 2007, 27 scientific establishments (24 across Europe, two in India and one in Mexico) will open their doors to the public in order to inform people about the importance of the Sun's influence on Earth.
"When people hear the word astronomy, I believe only five percent think of the Sun-Earth connection. Through IHY, I would like to raise that to at least ten percent," says Carine Briand, Observatoire de Paris à Meudon, and the co-chair of the European coordinating committee for IHY.
IHY is just one, yearlong campaign within a decade-long initiative called International Living With a Star (ILWS). ESA and NASA are joint partners in ILWS (which consists of a total of 27 space agencies around the world). In this framework discussions have recently started to evaluate a joint venture of ESA's Solar Orbiter and NASA's Solar Sentinels. If successful this move will share the expertise that both sides have developed and build a stronger coordinated multi-spacecraft mission, to both study and monitor space weather conditions anywhere around the Sun.
Alle Nachrichten aus der Kategorie: Physics and Astronomy
This area deals with the fundamental laws and building blocks of nature and how they interact, the properties and the behavior of matter, and research into space and time and their structures.
innovations-report provides in-depth reports and articles on subjects such as astrophysics, laser technologies, nuclear, quantum, particle and solid-state physics, nanotechnologies, planetary research and findings (Mars, Venus) and developments related to the Hubble Telescope.
Zurück zur Startseite
Neueste Beiträge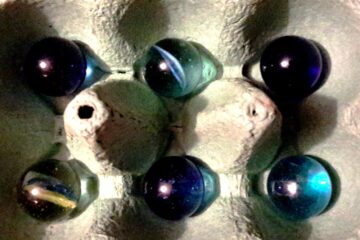 Theoreticians show which quantum systems are suitable for quantum simulations
A joint research group led by Prof. Jens Eisert of Freie Universität Berlin and Helmholtz-Zentrum Berlin (HZB) has shown a way to simulate the quantum physical properties of complex solid…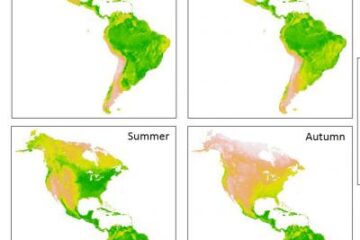 Most migratory birds rely on a greening world
Continued climate change could spell disaster for many species. A new study from the Cornell Lab of Ornithology confirms that most birds–but not all–synchronize their migratory movements with seasonal changes…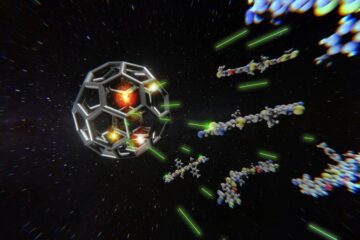 A question of affinity: How to design organic solar cell materials
A collaboration of scientists from the Max Planck Institute for Polymer Research (MPI-P) in Germany and the King Abdullah University of Science and Technology (KAUST) in Saudi Arabia have recently…