Rosetta correctly lined up for critical Mars swingby
Rosetta is scheduled to make its closest approach to Mars at 02:57 CET on Sunday, 25 February, using the Red Planet as a gravitational brake to reduce speed and alter trajectory as part of the spacecraft's complex, 10-year, 7.1-thousand-million-kilometre journey to comet 67P/Churyumov-Gerasimenko.
"Last Friday's engine firing went well. On Tuesday, we confirmed the spacecraft is on nominal track for the swingby. There is currently no need for additional engine burns, so the next manoeuvre slot, planned for the weekend, has been cancelled," said Paolo Ferri, Rosetta Flight Director, speaking at ESOC, ESA's Space Operations Centre in Darmstadt, Germany.
Communications blackout, eclipse as Rosetta passes behind Mars
Later today, the Flight Control Team is scheduled to begin charging Rosetta's batteries for the planned 25-minute eclipse during the swingby. During the eclipse, Rosetta's solar panels will be shadowed from sunlight by Mars, and all but essential systems will be turned off or placed into low-power modes.
Rosetta's original trajectory and engineering design did not include an eclipse, but unavoidable launch delays forced the trajectory to be replanned. Mission controllers working on Rosetta have spent months carefully planning and testing a low-power configuration which will allow the spacecraft to safely operate on batteries.
Further, ground controllers expect to lose contact with Rosetta for a tense 15-minute occultation, or blackout, starting at 03:14 CET on 25 February, as Rosetta passes behind Mars with respect to ground stations on Earth.
At closest approach, Rosetta will skim by Mars in a spectacular passage, a mere 250 km above the Red Planet. At this time, ESA's Mars Express will be some 11 042 kms away from Rosetta, while NASA's Mars Reconnaissance Orbiter will be about 7172 kms distant.
ESA-NASA cooperation for deep-space tracking
The intensive swing-by activities at ESOC have included a comprehensive tracking campaign to carefully plot Rosetta's position and trajectory.
Ranging and Doppler measurements from DSA 1, ESA's deep-space tracking station at New Norcia, Australia, have been augmented by data from NASA's DSN deep-space network. Both networks are using Delta DOR (Delta Differential One-Way Ranging) technology to precisely locate and track the spacecraft.
Delta DOR uses two widely separated ground antennas to simultaneously track a spacecraft and measure the time difference between signals arriving at the two stations. ESA first used the sophisticated technique to track Venus Express in 2006.
Alle Nachrichten aus der Kategorie: Physics and Astronomy
This area deals with the fundamental laws and building blocks of nature and how they interact, the properties and the behavior of matter, and research into space and time and their structures.
innovations-report provides in-depth reports and articles on subjects such as astrophysics, laser technologies, nuclear, quantum, particle and solid-state physics, nanotechnologies, planetary research and findings (Mars, Venus) and developments related to the Hubble Telescope.
Zurück zur Startseite
Neueste Beiträge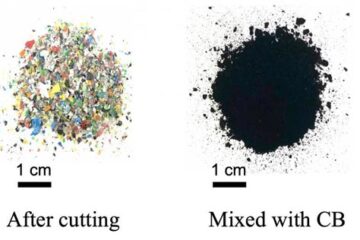 Flash graphene rocks strategy for plastic waste
Rice University lab detours potential environmental hazard into useful material. Plastic waste comes back in black as pristine graphene, thanks to ACDC. That's what Rice University scientists call the process…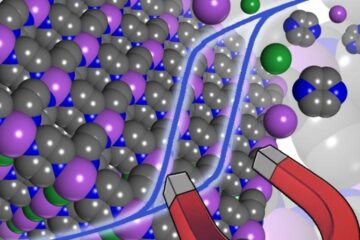 Towards next-generation molecule-based magnets
Magnets are to be found everywhere in our daily lives, whether in satellites, telephones or on fridge doors. However, they are made up of heavy inorganic materials whose component elements…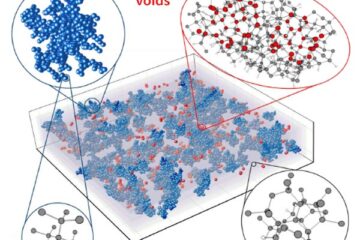 Order in the disorder …
… density fluctuations in amorphous silicon discovered Silicon does not have to be crystalline, but can also be produced as an amorphous thin film. In such amorphous films, the atomic…