Gravity leaps into quantum world
Researchers finally measure the subtle quantum effects of fourth fundamental force.
Far from falling smoothly, objects moving under gravity do so in lurching, quantum leaps, a French experiment has revealed1. The finding confirms that gravity, like the Universe's three other fundamental forces, can have a quantum effect.
Particles, such as electrons confined to their orbital shells around the nucleus of an atom, are restricted by the rules of quantum mechanics. To move from one position to another, they must jump to the next quantum state.
Theoretically, this rule holds for all matter under the influence of nature's four fundamental forces: electromagnetism, weak and strong nuclear force and gravity. But gravity, especially at small scales, is a very feeble force, making it extremely difficult to measure its quantum effects.
There's no point in looking for quantum behaviour in everyday objects. It is occurring, but the larger things become, the more subtle are the quantum effects. Even small molecules are practically immune to the weird ways of the quantum world.
Valery Nesvizhevsky and his colleagues studied ultracold neutrons (UCNs) at the Laue-Langevin Institute in Grenoble, France. These very slow-moving, uncharged particles normally team up with protons to form the nucleus of an atom. The team isolated the neutrons from the effects of the other three forces in a specially designed detector.
By following the progress of hundreds of UCNs falling from the top of the detector to the bottom, the team found that the particles exist only at certain heights. "They do not move continuously, but rather jump from one height to another as quantum theory predicts," says Nesvizhevsky.
That someone has measured quantum leaps has physicists wide-eyed. "The effects are so small it is remarkable that they can actually observe them," says Thomas Bowles, a particle physicist at Los Alamos National Laboratory in New Mexico.
Trick questions
This satisfying trick may also have profound implications for the future of physics. "Right now, we don't have a theory of how gravity is created," says Bowles. If refined, he says, apparatus like Nesvizhevsky's could explain how gravity behaves in the quantum world – and perhaps where it comes from.
"If you're searching for something in fundamental physics, this is a very clean system," agrees Nesvizhevsky. It should allow researchers to pick apart some of the niggling questions about the fundamental properties of matter.
It might even be possible, suggests Bowles, to work out why Einstein's theory of general relativity – which explains gravity and large things, such as galaxies and the Universe – doesn't tally with quantum mechanics, the physicist's handbook of the very small.
References
Nesvizhevsky, V. V. et al. Quantum states of neutrons in the Earth's gravitational field. Nature, 415, 297 – 299, (2002).
Media Contact
TOM CLARKE
© Nature News Service
All latest news from the category: Physics and Astronomy
This area deals with the fundamental laws and building blocks of nature and how they interact, the properties and the behavior of matter, and research into space and time and their structures.
innovations-report provides in-depth reports and articles on subjects such as astrophysics, laser technologies, nuclear, quantum, particle and solid-state physics, nanotechnologies, planetary research and findings (Mars, Venus) and developments related to the Hubble Telescope.
Back to home
Newest articles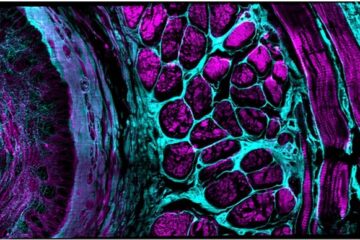 Enhancing the workhorse
Artificial intelligence, hardware innovations boost confocal microscope's performance. Since artificial intelligence pioneer Marvin Minsky patented the principle of confocal microscopy in 1957, it has become the workhorse standard in life…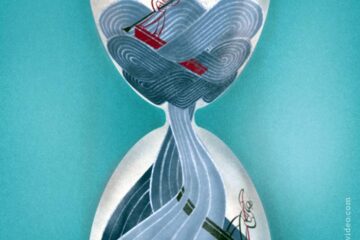 In the quantum realm, not even time flows as you might expect
New study shows the boundary between time moving forward and backward may blur in quantum mechanics. A team of physicists at the Universities of Bristol, Vienna, the Balearic Islands and…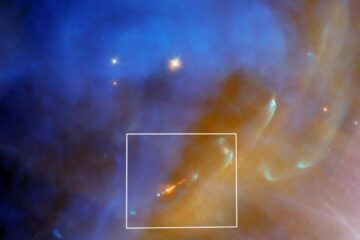 Hubble Spots a Swift Stellar Jet in Running Man Nebula
A jet from a newly formed star flares into the shining depths of reflection nebula NGC 1977 in this Hubble image. The jet (the orange object at the bottom center…