Mars' polar ice caps are slowly melting.
The martian ice caps are shrinking. As they are made mostly of frozen carbon dioxide, this evaporation could trigger an increase in Mars' own greenhouse effect.
Images from the Mars Global Surveyor spacecraft show that ice ridges and escarpments have retreated over the past two years or so. The orbiting probe has also captured the ice thickening and thinning with the passing seasons.
The reason for the change is not yet clear. But it means that Mars' climate may be changing. "These observations," say Michael Malin and co-workers at Malin Space Science Systems in San Diego, California, "suggest that the present martian environment is neither stable nor typical of the past."
Malin and his colleagues studied photos of the two ice caps taken between October 1999 and August 20011. The pictures show ridges and pits of ice, some just a few metres wide. In some places, the edges of these features seem to have retreated by up to three metres over the observation period.
In other words, the ice caps have shrunk, irrespective of seasonal changes. The researchers estimate that if all the losses are due to evaporation of carbon dioxide, the amount of this gas in the atmosphere must be increasing by about 1% every martian decade.
Mars' atmosphere is very thin – its pressure is less than 1% of that on Earth – and consists mostly of carbon dioxide. But enough carbon dioxide evaporating from the poles would make a big difference. Because atmospheric carbon dioxide prevents solar heat radiating back into space, it warms the planet.
Ice cycle
The Mars Global Surveyor also carries a laser altimeter, an instrument that can track changes of as little as a few centimetres in the height of the ice2.
Using this device, David Smith of NASA's Goddard Space Flight Center in Maryland and co-workers have found that ice height at both poles changes by about a metre between summer and winter. This shows that there is a considerable reservoir of carbon dioxide in the ice caps that can be pumped to and from the atmosphere.
The researchers find that the size of the north and south polar caps seem to change by about the same amount, despite the fact that, because of the shape of Mars' orbit, the planet's north pole is thought to get hotter than its south.
References
Malin, M. C., Caplinger, M. A. & Davis, S. D. Observational evidence for an active surface reservoir of solid carbon dioxide on Mars. Science, 294, 2146 – 2148, (2001).
Smith, D. E., Zuber, M. T. & Neumann, G. A. Seasonal variations of snow depth on Mars. Science, 294, 2141 – 2146, (2001).
Media Contact
PHILIP BALL
© Nature News Service
All latest news from the category: Physics and Astronomy
This area deals with the fundamental laws and building blocks of nature and how they interact, the properties and the behavior of matter, and research into space and time and their structures.
innovations-report provides in-depth reports and articles on subjects such as astrophysics, laser technologies, nuclear, quantum, particle and solid-state physics, nanotechnologies, planetary research and findings (Mars, Venus) and developments related to the Hubble Telescope.
Back to home
Newest articles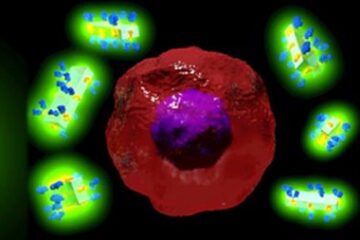 A world-first antibody-drug delivery system
It sounds like the stuff of science fiction: a man-made crystal that can be attached to antibodies and then supercharge them with potent drugs or imaging agents that can seek…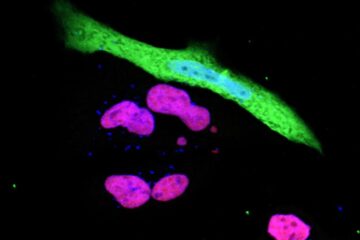 Revealed: How SARS-CoV-2 evades our immune system
Scientists at Hokkaido University and Texas A&M University have identified a key mechanism used by the SARS-CoV-2 virus to evade host immune systems. Researchers in Japan and the United States…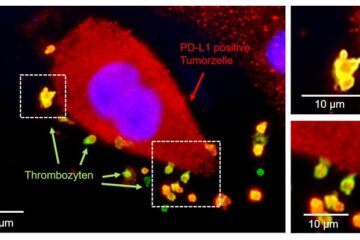 New approach developed to predict response of immunotherapies in lung cancer
New methodology at the University Hospital of Tübingen harnesses the function of platelets. At Tübingen University Hospital, a preclinical study led by Dr. Clemens Hinterleitner and Prof. Dr. Lars Zender,…