Jamieson Telescope will light infrared universe for amateur astronomers
The University of Arizona Steward Observatory has been given an advanced infrared telescope that is unique because it will be used primarily by students and amateurs enrolled in UA Astronomy Camps.
The internationally acclaimed UA Astronomy Camps are popular with youngsters and adults who include Girl Scout leaders from around the nation. They will study the universe using a truly professional 'research class' infrared telescope available to them for the first time on Mount Lemmon in the Santa Catalina Mountains about 45 miles north of the UA campus in Tucson, Ariz.
The 20-inch reflector telescope is equipped with a state-of-the-art 256 x 256 pixel mercury-cadmium-tellurium infrared detector. That's the same kind of infrared detector that UA scientists developed for the infrared camera flying on the Hubble Space Telescope. Infrared light has longer wavelengths than visible light. It's the light emitted as heat by a burner on a kitchen stove. And it's the light emitted by objects far away and far back in time, near the beginning of the universe.
The Jamieson Telescope also has a visible light CCD (charged-coupled device). Thanks to a beam splitter, the 1,000 x 1,600 pixel visible light detector can be used simultaneously with the infrared detector to photograph an object at visible and infrared wavelengths.
The late John Jamieson worked closely with UA astronomers in developing his telescope. Jamieson constructed the telescope on Orcas Island, Washington state, at his Heron Cover Observatory. He used it in searches for asteroids and studies of such things as red dwarf stars, low mass stars and planets. After Jamieson died in 1999, his widow, Barbara, and her family donated the telescope to UA's Steward Observatory. The Jamieson family and friends and UA astronomers dedicated the telescope at ceremonies on the 9,160-foot summit of Mount Lemmon on Oct. 29.
John Jamieson, a pioneer in infrared detectors, "was passionately interested in astronomy," Steward Observatory Director Peter Strittmatter said at the ceremony. "Dr. Jamieson had many connections to Steward Observatory, and he made significant gifts to assist our graduate students."
"The John Jamieson Telescope allows us to expand our educational outreach beyond visible wavelengths, into the infrared," UA astronomer Donald McCarthy said. "Students experience a whole new world up here, where they can see 100 miles in all directions and the sky is very clear. What the students do at these telescopes is very amazing and inspirational to them."
McCarthy has directed the UA Astronomy Camps on Mount Lemmon for the past 18 years. Campers are immersed in the real-life adventure of doing astronomy. They become "guest astronomers" who use professional 12-inch, 40-inch, 60-inch and 61-inch telescopes on the mountain at night and sleep in astronomers' dorms during the day.
Girl Scout leaders began training as guest astronomers, too, in 2003, after NASA selected UA astronomy Professor Marcia Rieke's proposal to build a near-infrared camera called NIRCam for launch on the James Webb Space Telescope in 2013. McCarthy proposed and directs the $1 million, 10-year education and public outreach effort that is part of the $90 million NIRCam project.
The James Webb Space Telescope's science mission is to find the first light-emitting objects that formed in the early universe soon after the Big Bang, roughly 13 billion years ago, McCarthy said. NIRCam's education and public outreach program is designed to help the public understand the images of the first light in the universe, he added.
Linking NIRCam's outreach program to the Girl Scouts could potentially reach thousands of adult leaders and millions of girls in the organization's 317 councils. The Jamieson Telescope will be key in training Girl Scout leaders who, in turn, teach other Girl Scout leaders in making infrared observations.
Those at the Jamieson Telescope dedication are promoting the Mount Lemmon astronomy site "as a place to come and study and learn and change your life," Barbara Jamieson said. "John's only grandchild is a little girl, and I think it's just wonderful that women, and the Girl Scouts, can train here to be scientists. I wish John were here. He'd be thrilled."
"Our hope is to build a marvelous science center up here that will be used by not just hundreds, but by thousands of people every year," said Nick Hanauer, a successful Seattle-based businessman active in Washington state's education system.
Hanauer, who first attended a UA adult astronomy camp in 2001, is helping spearhead development of the 25-acre Mount Lemmon observing site into a financially self-sustaining world-class science education and research center. "We're working hard to make this place a science center for professional research scientists, for amateurs who come for an astronomical science experience, and for kids to learn about science in a wonderful hands-on way."
Catalina Observatories operations manager Bob Peterson and his team moved the telescope (without the dome) from Orcas Island to Mount Lemmon in August 2002. Peterson and his crew recently poured the concrete foundations for the telescope dome, assembled the 18-foot diameter aluminum dome and installed flooring and electrical wiring.
UA astronomer Laird Close purchased the new telescope dome and modern computerized infrared camera controller with $105,000 from his $545,000 National Science Foundation (NSF) Faculty Early Career Development Award in 2004. Given the NSF's heavy investment in professional infrared astronomy, Close said, "It will be a great asset to U.S. astronomical outreach and education efforts to have at least one dedicated 'research class' infrared telescope fully devoted to outreach." Close's NSF award supports his research to directly detect planets around young, nearby stars.
Five Astronomy Campers have earned doctorates in astronomy in the past 18 years, and more are on the way, McCarthy noted. But training professional astronomers isn't the goal of the camps, he added: "Our most important goal is to develop people who have an appreciation for science, who can do arithmetic, who know what basic research is, who see the value of such research in our lives. Our campers have gone everywhere — medicine, physics, astronomy, law, psychiatry, hotel management — we think they're better people as a result of coming to the camps, and they have a long-lasting and significant appreciation for science."
Astronomy Camps for teens and adults who include Girl Scout leaders reflect a "pay it forward" philosophy, McCarthy said. "Even a small investment now in the life of one junior high school student can pay off. It's just amazing what one of these students can become in 10 years."
Mount Lemmon has been a pioneering site for infrared astronomy. The late Gerard Kuiper, an eminent planetary astronomer who founded UA's Lunar and Planetary Laboratory in 1960, secured a long-term lease from the U.S. Forest Service so the university could establish its astronomical research and science education station in the Coronado National Forest.
Frank J. Low, Regents Professor Emeritus of Steward Observatory, was among those who Kuiper hired at UA. Low is considered the father of modern infrared astronomy because he developed a low temperature detector that enabled astronomers to observe throughout the infrared spectrum. Graduate students who developed the observing techniques and technologies on Mount Lemmon a few decades ago include Marcia Rieke and others who head world-class infrared astronomy projects.
Media Contact
Lori Stiles
University of Arizona
All latest news from the category: Physics and Astronomy
This area deals with the fundamental laws and building blocks of nature and how they interact, the properties and the behavior of matter, and research into space and time and their structures.
innovations-report provides in-depth reports and articles on subjects such as astrophysics, laser technologies, nuclear, quantum, particle and solid-state physics, nanotechnologies, planetary research and findings (Mars, Venus) and developments related to the Hubble Telescope.
Back to home
Newest articles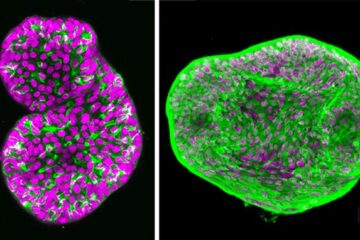 Prostate cancer organoids open path to precision oncology
A multi-institutional team of investigators led by bioengineer Ankur Singh has developed research tools that shed new light on a virtually untreatable form of prostate cancer, opening a pathway that may lead…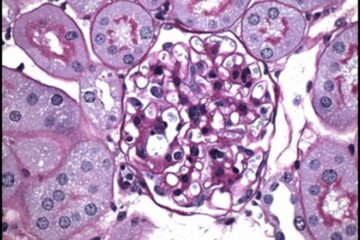 Experimental compound counters diabetic complications
An experimental compound reduced complications of type 1 and type 2 diabetes in mice – not by lowering blood sugar – but by countering its consequences: cell death, inflammation, and…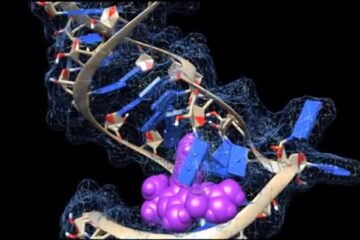 Taking new aim at COVID-19
The coronavirus's tangled strands of RNA could offer new ways to treat people who get infected. To the untrained eye, the loops, kinks and folds in the single strand of…