Media invited to ua mirror lab for july 23 spincasting
Astronomers and supporters from eight institutions around the country who are developing the Giant Magellan Telescope (GMT) will gather at The University of Arizona Steward Observatory Mirror Lab on Saturday, July 23, to celebrate the casting of the first of seven 8.4- meter (27-foot) mirrors for the facility.
With this casting, the GMT becomes the first extremely large ground-based telescope to start construction.
The GMT will feature six giant off-axis mirrors around a seventh on-axis mirror. This arrangement will give it a 22-meter (72-foot) aperture, or 4.5 times the collecting area of any current optical telescope. It will have the resolving power of a 25.6-meter (84-foot) diameter telescope, or 10 times the resolution of the Hubble Space Telescope. The GMT is slated for completion in 2016 at a site in northern Chile. More about the project is online at www.gmto.org
Mirror Lab workers began loading 40,000 pounds of glass into the 8.4-meter (27-foot) diameter mirror mold at 6 a.m. Tuesday, July 12, and lowered the furnace lid over the glass at midday July 13. The furnace will be turned on Sunday, June 17, so the glass will melt at peak temperature, 2,150 degrees Fahrenheit (1,178 Celsius) on Saturday, July 23. The furnace will rotate at 5 revolutions per minute as the glass melts around the 1,681 hexagonal cores in the mold. This will produce a 'honeycomb' mirror blank with a faceplate of the desired curvature. The honeycomb mirror will weigh only a fifth as much as a solid mirror of the same size. More about this mirror casting is online at uanews.org/spots/11355.html Media are welcome to interview scientists from GMT partner institutions during the event. NOTE: MEDIA WILL NEED PRESS BADGES FOR LAB ACCESS. GMT partners are the Carnegie Observatories, Harvard University, Smithsonian Astrophysical Observatory, University of Arizona, University of Michigan, Massachusetts Institute of Technology, University of Texas at Austin, and Texas A & M University.
press badges:
To cover the Mirror Lab casting event, news media must apply through the UA Office of University Communications for press badges to be picked up at the Mirror Lab beginning noon, July 23. Media can pick up their credentials with valid identification. To apply for badges, contact the UA Office of University Communications, 520-621-1877.
schedule & interview opportunities:
The Mirror Lab, underneath the east football stadium addition at Sixth Street and Warren Avenue, Tucson, will open to credentialed media at noon Saturday, July 23. Media will be asked to vacate the catwalk and furnace-lid-shelf viewing areas from between 3 p.m. and 5 p.m. to allow GMT guests access. Viewing areas on the mezzanine and at the south end of the casting lab will also be crowded at this time. An accurate model of the Giant Magellan Telescope will be on display at the south area of the casting lab. Lori Stiles from UA's Office of University Communications and Elizabeth Alvarez del Castillo from UA's Steward Observatory will help arrange interviews and interview areas.
photos/video:
For b-roll footage that includes steps in the GMT mirror-making process, contact the UA Office of University Communications, 520-621-1877. High-resolution photos of mold core installation, glass inspection, glass loading, spincasting, etc. can be downloaded from the UA Office of University Communications Web site, http://uanews.org after tomorrow (July 15) afternoon. Click on "ImageBase" under the Services column at the left of this page, and use "mirror lab" as the search word.
mirror lab media contacts:
Lori Stiles, UA Office of University Communications, 520-626-4402, lstiles@u.arizona.edu Elizabeth Alvarez del Castillo, UA Steward Observatory, 520-626-9778, ealvarez@as.arizona.edu Tina McDowell of the Carnegie Institution of Washington, 202-939-1120, tmcdowell@pst.ciw.edu, and Dan Brocious of the Smithsonian Whipple Observatory, 520-670-5706, dbrocious@cfa.harvard.edu, are other Tucson contacts during spincasting.
All latest news from the category: Physics and Astronomy
This area deals with the fundamental laws and building blocks of nature and how they interact, the properties and the behavior of matter, and research into space and time and their structures.
innovations-report provides in-depth reports and articles on subjects such as astrophysics, laser technologies, nuclear, quantum, particle and solid-state physics, nanotechnologies, planetary research and findings (Mars, Venus) and developments related to the Hubble Telescope.
Back to home
Newest articles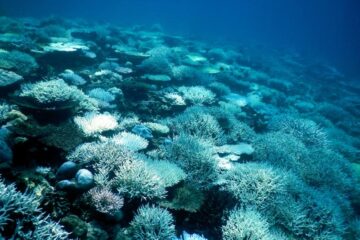 Young Corals Provide Insight into Recovery from Coral Bleaching
The number of young corals can reveal how reefs are recovering from coral bleaching. A new study from the University of Bremen, which was recently published in "PLOS ONE" journal,…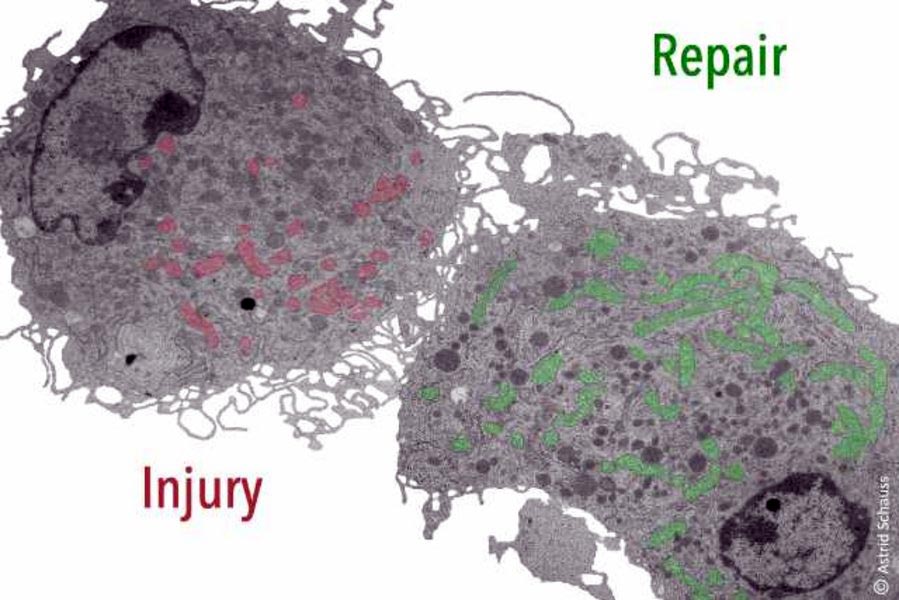 Defense or repair: How immune cells are controlled during wound healing
For the first time, scientists show a causal link between tissue repair, mitochondrial metabolism, and the activation and function of macrophages (scavenger cells) / Publication in 'Cell Metabolism'. A Cologne-based…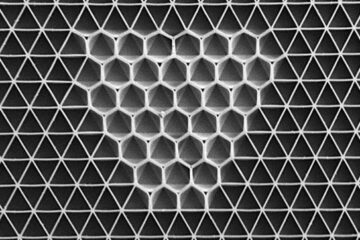 Transforming material topology with a drop of liquid
Liquid acts across multiple scales to reorganize connectivity in networks of artificial microscopic cells. The Science Networks of cells in nature have inspired researchers to develop their own materials made…