Cut global warming by becoming vegetarian
Global warming could be controlled if we all became vegetarians and stopped eating meat. That's the view of British physicist Alan Calverd, who thinks that giving up pork chops, lamb cutlets and chicken burgers would do more for the environment than burning less oil and gas.
Writing in this month's Physics World, Calvert calculates that the animals we eat emit 21% of all the carbon dioxide that can be attributed to human activity. We could therefore slash man-made emissions of carbon dioxide simply by abolishing all livestock. Moreover, there would be no adverse effects to health and it would be an experiment that we could abandon at any stage. "Worldwide reduction of meat production in the pursuit of the targets set in the Kyoto treaty seems to carry fewer political unknowns than cutting our consumption of fossil fuels," he says.
Also in this month's Physics World:
Universe in crisis as experts question Big Bang model
The widely accepted idea that the universe began with a Big Bang could be wrong, according to astrophysicists who took part in a "Crisis in cosmology" meeting in Portugal and reported in this month's Physics World magazine.
According to the standard Big Bang theory, the universe began in a hot dense fireball about 13 billion years ago and has been expanding ever since. But despite plenty of evidence to support the theory, not everyone is convinced. Eric Lerner of Lawrenceville Plasma Physics, who organized the Portuguese meeting, says that certain properties of the cosmic microwave background – the so-called "echo of the Big Bang" – do not match predictions from the theory. Others are unhappy that cosmologists have had to introduce weird concepts like dark matter and dark energy to explain the universe. Mainstream scientists, however, have hit back, saying that we just need to tweak the Big Bang model and tie up "loose ends".
And articles on:
Astronomers unveil plans for extremely large telescopes
Europe wins ITER fusion prize
France funds exotic nuclei
Lean times for new UK particle-physics and astronomy boss
Stanford switches to X-rays
Robert Laughlin: reinventing physics
Exotic meson challenges rules
Reading the quantum state of an electron in one go
Quarks and gluons get real
The solid-state light revolution
High-temperature superconductors
Physicists and the hunt for black gold
All latest news from the category: Physics and Astronomy
This area deals with the fundamental laws and building blocks of nature and how they interact, the properties and the behavior of matter, and research into space and time and their structures.
innovations-report provides in-depth reports and articles on subjects such as astrophysics, laser technologies, nuclear, quantum, particle and solid-state physics, nanotechnologies, planetary research and findings (Mars, Venus) and developments related to the Hubble Telescope.
Back to home
Newest articles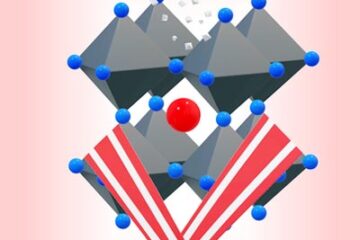 Perovskite solar cells soar to new heights
Metal halide perovskites have been under intense investigation over the last decade, due to the remarkable rise in their performance in optoelectronic devices such as solar cells or light-emitting diodes….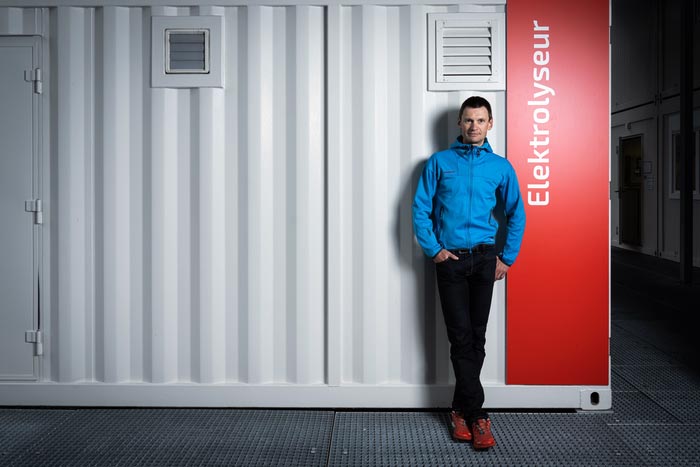 Blue hydrogen can help protect the climate
An international group of researchers led by the Paul Scherrer Institute and the Heriot-Watt University has carried out in-depth analyses of the climate impact of blue hydrogen. This is produced…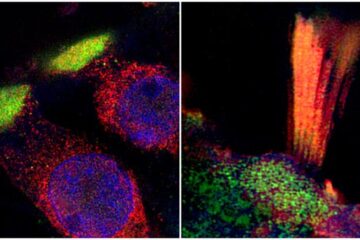 Genes associated with hearing loss visualised in new study
Researchers from Uppsala University have been able to document and visualise hearing loss-associated genes in the human inner ear, in a unique collaboration study between otosurgeons and geneticists. The findings…