Extrasolar Planet News: Superplanet Or Brown Dwarf?
New observations of an oddball planetary system 150 light-years from Earth may force astronomers to rethink the textbook definition of a planet and the accepted idea about how such a body forms. The observations suggest that either some planets are superheavy or that planets can form from disks of gas and dust that encircle not just a single star but two starlike objects.

Two years ago, when astronomers at the Geneva Observatory in Sauverny, Switzerland, reported their findings on the sunlike star HD 202206, nothing seemed out of the ordinary. The team announced that a body at least 17.4 times as heavy as Jupiter orbits the star. The unseen body resides at an average distance from the star of 0.82 times the Earth-sun distance.
The same team, led by Alexandre Correia of the University of Aveiro in Portugal, has now found evidence for a second unseen body orbiting HD 202206. This object is at least 2.4 times as heavy as Jupiter and resides at an average distance from the star of 2.55 times the Earth-sun distance, the researchers report (http://xxx.lanl.gov/abs/ astro-ph/0411512).
According to International Astronomical Union standards, the heavier body is a failed star known as a brown dwarf. By the union's definition, brown dwarfs range from 13 to about 75 times the mass of Jupiter. That's heavy enough to burn deuterium at their cores but too light to burn any other nuclear fuel, as bona fide stars do.
In contrast, the lighter object would be classified as a planet, as long as it weighs less than the 13-Jupiter-mass cutoff, as the scientists strongly suspect. In that case, it would have formed from gas and dust coalescing within a disk of material that surrounded the star in its youth. This would make it the first planet known to orbit a pair of objects— goes around the star five times, the outer body goes around exactly once. This particular synchrony has never before been observed in a planetary system. Synchrony keeps objects in an especially powerful gravitational embrace.
Synchrony can't happen by chance, Correia says. The team suggests that the two bodies are birds of a feather, born in the same way and at the same time.
In that case, the heavier object orbiting HD 202206 wouldn't be a brown dwarf after all, but the heaviest planet known. If so, the disk from which the two planets arose would have to have been two to four times as heavy as expected, Correia told Science News.
Moreover, if the heavier body is a superplanet, "we have to rethink our definition of what is a brown dwarf and what is a planet," says Correia. Some objects massive enough to burn deuterium may be brown dwarfs, while others may be planets, he notes. "Somewhat odd systems like this . . . challenge our overall thinking about the formation of giant planets and brown dwarfs," says Alan P. Boss of the Carnegie Institution of Washington (D.C.).
It's possible that the heavier object is a brown dwarf but that theorists haven't yet been clever enough to figure out why it's in sync with the outer planet, cautions Adam S. Burrows of the University of Arizona in Tucson.
Published in the Nov. 27 issue of Science News, a weekly news magazine.
All news from this category: Physics and Astronomy
This area deals with the fundamental laws and building blocks of nature and how they interact, the properties and the behavior of matter, and research into space and time and their structures.
innovations-report provides in-depth reports and articles on subjects such as astrophysics, laser technologies, nuclear, quantum, particle and solid-state physics, nanotechnologies, planetary research and findings (Mars, Venus) and developments related to the Hubble Telescope.
Back to the Homepage
Latest posts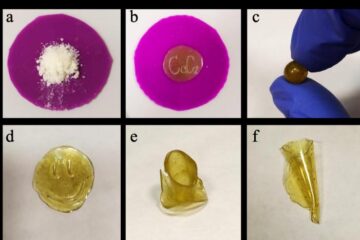 Chemists create renewable plant-based polymers
What makes them different is that they can be easily recycled. Researchers at the Laboratory of Cluster Catalysis at St Petersburg University have synthesised polymers from biomass. What makes them…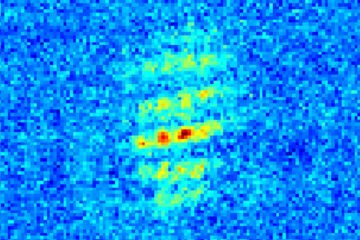 Atom interferometry demonstrated in space for the first time
Researchers present results of experiments with atom interferometry on a sounding rocket / Further rocket missions set to follow. Extremely precise measurements are possible using atom interferometers that employ the…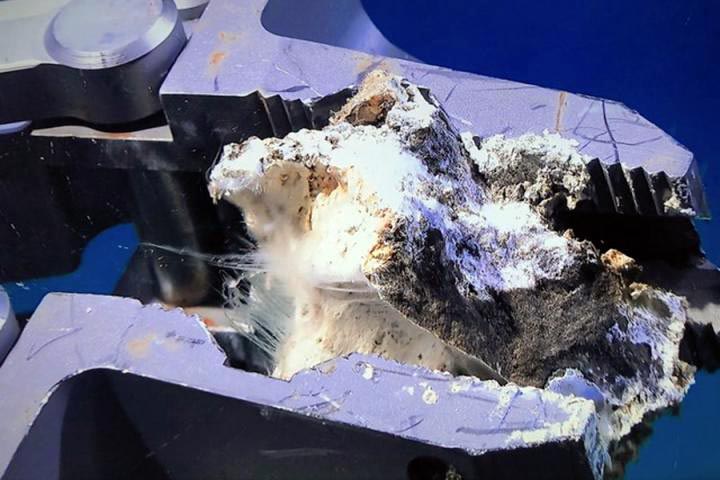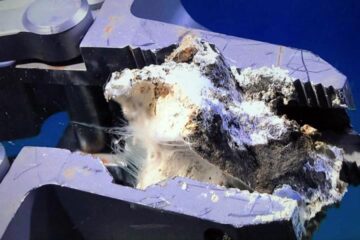 Ocean bacteria release carbon into the atmosphere
Research could help scientists better estimate Earth's carbon budget. A team led by University of Minnesota researchers has discovered that deep-sea bacteria dissolve carbon-containing rocks, releasing excess carbon into the…