Cassini Vims Team Finds That Phoebe May Be Kin To Comets
Scientists have long doubted that Phoebe came from the same disk of material that formed Saturn and most of its moons. Phoebe has an unusual orbit that is inclined to Saturn's equator, revolves backward with respect to both Saturn's rotation and orbital motion, and travels in the opposite direction of Saturn's other satellites.
Phoebe is widely believed to have wandered past Saturn and been captured by that planet's mighty gravitational field. Where it wandered from was the question.
"All our evidence leads us to conclude that Phoebe's surface is made of water ice, water-bearing minerals, carbon dioxide, possible clays and primitive organic chemicals in different locations on the surface," VIMS team member Roger N. Clark of the U.S. Geological Survey in Denver said a few days after the flyby. "We also see spectral signatures of materials that we have not yet identified."
It is clear that the materials in Phoebe's surface bear little resemblance to the predominantly rocky material found in asteroids in the belt between Mars and Jupiter. The materials that make up Phoebe formed farther out in the solar system, where it is cold enough for them to remain stable.
"One intriguing result of the VIMS measurements is the discovery of possible chemical similarities between the materials on Phoebe and those seen on comets," said VIMS team leader Robert H. Brown of the University of Arizona.
Short period comets are thought to sit among other primitive solar system debris in the Kuiper belt, until tugged by Neptune's gravity toward the inner solar system. Evidence that Phoebe might be chemically kin to comets strengthens the case that it's similar to Kuiper Belt Objects.
The VIMS instrument is an imaging spectrometer that produces a special data set called an image cube. It takes an image of an object in many colors simultaneously. An ordinary video camera takes images in three primary colors (red, green, and blue) and combines them to produce images as seen by the human eye. The VIMS instrument takes images in 352 separate colors, spanning a realm of colors far beyond those visible to humans. All materials reflect light in a unique way. So molecules of any element or compound can be identified by the colors they reflect or absorb, their "signature" spectra. The VIMS team knew the basic chemical make-up of Phoebe only a few days after flyby.
That Phoebe likely comes from the Kuiper belt and not from the Mars-Jupiter asteroid belt is another "first" for the Cassini mission, Brown noted. Cassini has become the first spacecraft to flyby a Kuiper belt object, he said.
Cassini flew by Phoebe on June 11. Cassini will conduct a critical 96-minute main-engine burn before going into orbit around Saturn on June 30 (July 1 Universal Time). During Cassini's planned four-year tour it will conduct 76 orbits around the Saturn system and execute 52 close encounters with seven of Saturn's 31 known moons.
The Cassini-Huygens mission is a cooperative project of NASA, the European Space Agency and the Italian Space Agency. The Jet Propulsion Laboratory, a division of the California Institute of Technology in Pasadena, manages the Cassini-Huygens mission for NASA's Office of Space Science, Washington, D.C. The Cassini orbiter and its two onboard cameras were designed, developed and assembled at JPL. The VIMS team is based at the University of Arizona in Tucson.
Media Contact
Lori Stiles
UA science news
Alle Nachrichten aus der Kategorie: Physics and Astronomy
This area deals with the fundamental laws and building blocks of nature and how they interact, the properties and the behavior of matter, and research into space and time and their structures.
innovations-report provides in-depth reports and articles on subjects such as astrophysics, laser technologies, nuclear, quantum, particle and solid-state physics, nanotechnologies, planetary research and findings (Mars, Venus) and developments related to the Hubble Telescope.
Zurück zur Startseite
Neueste Beiträge
Scientists solve big limitation of stratospheric balloon payloads
How do you cool a large telescope to absolute zero while flying it from a huge balloon at 130,000 feet? Nearly all photons emitted after the Big Bang are now…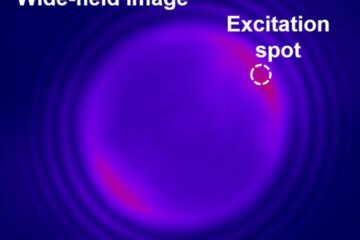 Pumping a nanoparticle to lase at low power
A single nanoparticle can act like a laser at low power but still emit a sharp signal. Lasers are used in a range of everyday devices, harnessing the power of…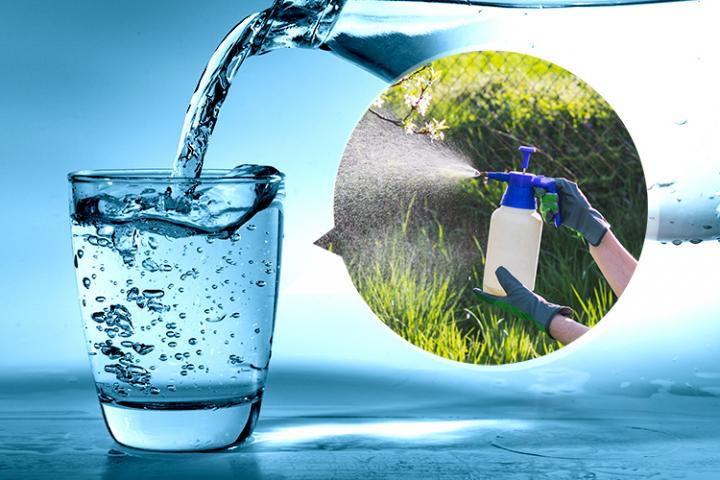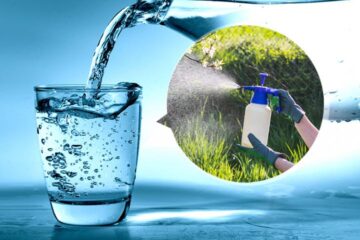 Ultrasensitive transistor for herbicide detection in water
A new polymer-based, solid-state transistor can more sensitively detect a weed killer in drinking water than existing hydrogel-based fluorescence sensor chips. The details were published in Chemistry-A European Journal. The…