Space Enthusiasts, Cassini Scientists Invite Public To Ua On June 19
After a 7-year, 2.2-billion-mile looping voyage across the solar system, the international Cassini mission reaches Saturn on June 30
Cassini promises to run rings around earlier spacecraft-Saturn encounters. One of the biggest planetary spacecraft ever built, Cassini won't just fly by Saturn. It will be the first spacecraft to orbit Saturn, sending data from 12 orbiter experiments back for at least the next four years. In December, Cassini will launch a European-built probe called Huygens toward Saturn's largest moon, Titan. The probe carries 6 experiments for studying Titan, a truly mysterious world that some scientists have worked half their careers to see.
The University of Arizona Lunar and Planetary Laboratory (LPL) plays a larger role in the Cassini-Huygens mission than any university in the world.
LPL scientists plan Cassini's observations for 45 orbiter flybys of Titan, and will process hundreds of Cassini images in the UA's Planetary Research Imaging Lab. An LPL scientist heads the imaging-spectrometer experiment that will photograph Saturn, its moons and rings at different wavelengths, from the visible to the infrared. Another LPL scientist leads the experiment that will produce the only views from the Huygens probe during its 2-hour, 15-minute fall to Titan¹s surface. Several other LPL scientists are on other mission teams that will guide operations and interpret discoveries from the prolonged, exploratory tour of the solar system¹s most beautiful planet.
A newly formed group is organizing four events in 2004 to make sure people age 4 on up don't miss this first-ever tour of Saturn and Titan.
The first event, "Saturn: The REAL Lord of the Rings," will be Saturday, June 19, from 5 p.m. to 10 p.m. in the Kuiper Space Sciences Building, 1629 E. University Blvd., and the adjacent Flandrau Science Center on the UA campus.
LPL Director Michael Drake will emcee keynote science talks at 6:30 p.m. in Room 308 of the Kuiper building. Speakers include:
Professor Robert H. Brown, who leads Cassini's Visual and Infrared Mapping Spectrometer (VIMS) team. VIMS will identify the chemical make-up of the surfaces, atmospheres and rings of Saturn and its moons by measuring colors of visible light and infrared energy emission. Brown's team includes U.S., French, and German scientists who will be in Tucson analyzing first results from Cassini's June 11 flyby of Saturn's outpost moon, Phoebe. Phoebe is likely either an asteroid or a Kuiper Belt object, Brown said. If it's the latter, Cassini will be the first spacecraft ever to fly by a Kuiper Belt object, giving us the first glimpse of what those frigid bodies at the edge of the solar system look like, Brown noted.
Professor Jonathan I. Lunine, one of three interdisciplinary scientists for Cassini's Huygens probe. Lunine began planning the Cassini mission as a graduate student. He titled his feature article on the mission, published in the June 2004 Scientific American, "Saturn at Last!" Lunine is one of the most widely interviewed Cassini scientists when the subject is Titan, Saturn's largest moon. Titan, Lunine says, is "our best chance to study organic chemistry in a planetary environment that has remained lifeless over billions of years. With a thick, nitrogen-rich atmosphere and possibly hydrocarbon seas, Titan may harbor organic compounds important in the chain of chemistry that led to life on Earth."
Research Professor Martin G. Tomasko, who leads the Descent Imager/Spectral Radiometer (DISR) experiment on the Huygens probe. DISR will take pictures as the probe spins through its more than 2 hour, 15 minute descent through Titan's atmosphere. His team hopes to get 20 complete panoramic views, starting at 150 km above the surface. Just before landing, DISR turns on a 20-watt lamp so the instrument's spectrometers get data about the surface. Throughout its fall, DISR will analyze sunlight reflected from the surface of Titan and sunlight absorbed and scattered in Titan's thick, plastic-smog filled atmosphere. Tomasko's team tested an identical DISR model in helicopter flights over southern Arizona's Picacho Peak, then made a movie of those panoramic views, to prepare for the real thing next Jan. 14.
Youngsters, as well as adults, will have plenty to do starting at 5 p.m., before the science talks. In addition to filling up on cake and punch, courtesy of LPL, they can:
Visit educational displays, where volunteers will answer questions, and pick up free educational handouts on the 3rd floor Atrium in the Kuiper Space Sciences Building
Take part in hands-on activities hosted by UA's Science and Mathematics Education Center and Pima Community College students. Those who will supervise the fun workshops, suitable for ages 4 through 14, suggest coming to the Atrium at 5 to sign up for the activities that start at 5:45.
Join a free star party from 6 to 10 p.m. on the mall lawn in front of Flandrau and the Kuiper building. Flandrau telescope operators and members of the Tucson Amateur Astronomy Association will have several telescopes aimed at the best sky sights right now ­ Jupiter and the Galilean moons, Mars (from 6 to 8 p.m.), and the razor-thin crescent moon. Saturn can't be seen from Earth right now, but Flandrau will be showing the new "Ring World" planetarium show, an animated version of Cassini's Saturn tour (entry fee charged).
Visitors can park free all day on June 19 in the Cherry Ave. garage (southeast corner of Cherry Ave. and University Blvd.) or in any regular UA parking lot, including metered and "service vehicle only" spaces. Note that handicapped spaces are reserved for those designated users and that parking in the fenced NOAO lot north of Flandrau is prohibited. Maps, directions, and more information is on the web at http://www.lpl.arizona.edu/pop
Saturn event organizers include staff from the Lunar and Planetary Laboratory, Flandrau Science Center, the Tucson-based Planetary Science Institute, and the UA. Group members, who have formed the Public Outreach Program (POP), are organizing a second program, "Titan: World of Mystery," to be held Saturday, July 10. They will organize October and November programs that will feature different Cassini scientists and present the latest Cassini images and discoveries. All programs also are NASA-JPL Solar System Ambassadors-sponsored events.
The Cassini-Huygens mission is a cooperative project between NASA, the European Space Agency and the Italian Space Agency. The Jet Propulsion Laboratory, a division of the California Institute of Technology in Pasadena, manages the mission for NASA's Office of Space Science, Washington, D.C.
Media Contact
Lori Stiles
University of Arizona
Alle Nachrichten aus der Kategorie: Physics and Astronomy
This area deals with the fundamental laws and building blocks of nature and how they interact, the properties and the behavior of matter, and research into space and time and their structures.
innovations-report provides in-depth reports and articles on subjects such as astrophysics, laser technologies, nuclear, quantum, particle and solid-state physics, nanotechnologies, planetary research and findings (Mars, Venus) and developments related to the Hubble Telescope.
Zurück zur Startseite
Neueste Beiträge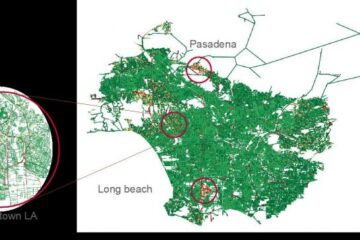 New machine learning tool tracks urban traffic congestion
UBER driver data helps track and potentially alleviate urban traffic congestion. A new machine learning algorithm is poised to help urban transportation analysts relieve bottlenecks and chokepoints that routinely snarl…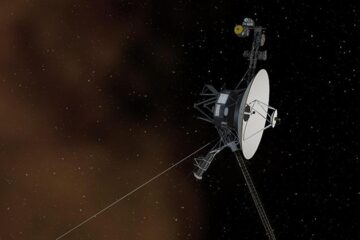 Voyager spacecraft detect new type of solar electron burst
Physicists report accelerated electrons linked with cosmic rays. More than 40 years since they launched, the Voyager spacecraft are still making discoveries. In a new study, a team of physicists…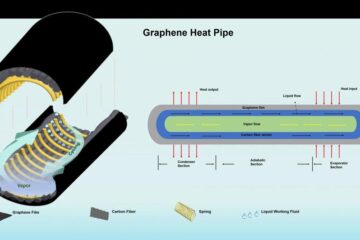 Cooling electronics efficiently with graphene-enhanced heat pipes
Researchers at Chalmers University of Technology, Sweden, have found that graphene-based heat pipes can help solve the problems of cooling electronics and power systems used in avionics, data centres, and…