Erster sichtbarer Venustransit seit über 100 Jahren
Zum letzten Mal fand dieses Naturschauspiel 1882 statt und erst im Jahr 2247 wird es wieder von Deutschland aus in voller Länge zu beobachten sein: der Venustransit. Am 8. Juni 2004 besteht nun die einmalige Chance von Jena aus zu betrachten, wie der innere Nachbarplanet der Erde vor der Sonnenscheibe herzieht. Dieses Spektakel ist so ungewöhnlich, weil die Himmelskörper selten in der dafür notwendigen Achse stehen. Der kommende Transit dauert von 7.20 bis 13.23 Uhr mitteleuropäischer Sommerzeit.
Um den Venustransit nicht nur mit bloßem Auge zu betrachten, lädt das Astrophysikalische Institut mit Universitäts-Sternwarte Jena (Schillergässchen 2-3) die interessierte Öffentlichkeit ein. Auf dem Dach der Sternwarte werden besonders präparierte Teleskope aufgestellt, die von 7.20-13.30 Uhr eine kostenlose Beobachtung ermöglichen – falls das Wetter mitspielt. Wenn Schulklassen teilnehmen möchten, sollten sie sich unter Telefon 03641 / 947501 anmelden. Jeweils zur vollen Stunde wird ein allgemeinverständlicher Kurzvortrag angeboten. An der Aktion sind neben der Jenaer Universität auch die Thüringer Landessternwarte in Tautenburg und die Volkssternwarte Urania Jena e. V. beteiligt.
Die Venus umkreist die Sonne innerhalb der Erdbahn in nur 225 Tagen. Am Himmel kann man unseren Nachbarplaneten deshalb nur kurz vor Sonnenaufgang bzw. nach Sonnenuntergang beobachten. Alle 584 Tage überholt der flinke Planet die Erde auf der Innenbahn. "Ein solches Überholmanöver wird auch als ,untere Konjunktion' bezeichnet", erläutert Prof. Dr. Ralph Neuhäuser. "Da aber die Venusbahn um ca. 3° gegenüber der Erdbahn geneigt ist", so der Direktor der Jenaer Universitäts-Sternwarte weiter, "führt nicht jede untere Konjunktion auch zu einem Venustransit".
Ein solcher Transit war im letzten Jahrhundert kein einziges Mal sichtbar. In diesem Jahrhundert wird er in Ansätzen auch am 6. Juni 2012 zu sehen sein. 2012 endet der Transit aber bereits in den frühen Morgenstunden kurz nach Sonnenaufgang. Daher ermöglicht nur der Transit am 8. Juni 2004 eine komplette Betrachtung seines rund sechsstündigen Weges vor der Sonnenscheibe entlang. "Die Venusscheibe wird so groß erscheinen, dass man sie schon mit bloßem Auge erkennen kann", sagt Prof. Neuhäuser. "Aber man sollte nie ohne geeignete Filter in die Sonne schauen, da Erblindung oder schwere Augenschäden die Folge sein können", rät der Jenaer Astrophysiker zur Nutzung von Spezialbrillen wie bei der Betrachtung der Sonnenfinsternis, so genannte SoFi-Brillen.
Die Teleskope der Sternwarte sind entsprechend behandelt, so dass eine Schädigung des Auges ausgeschlossen ist. "Wir sind optimistisch, dass wir dieses Mal besseres Wetter als beim Merkurtransit im letzten Jahr haben werden", hofft Neuhäuser. "Die Erfahrungen, die wir dabei gesammelt haben, werden auf jeden Fall unseren Besuchern zugute kommen, die sich dieses einmalige Naturschauspiel ansehen möchten", lädt er alle Interessierten herzlich ein.
Kontakt:
Prof. Dr. Ralph Neuhäuser
Astrophysikalisches Institut mit Universitäts-Sternwarte Jena
Schillergässchen 2-3, 07745 Jena
Tel.: 03641 / 947500
Fax: 03641 / 947502
E-Mail: rne@astro.uni-jena.de
Alle Nachrichten aus der Kategorie: Physics and Astronomy
This area deals with the fundamental laws and building blocks of nature and how they interact, the properties and the behavior of matter, and research into space and time and their structures.
innovations-report provides in-depth reports and articles on subjects such as astrophysics, laser technologies, nuclear, quantum, particle and solid-state physics, nanotechnologies, planetary research and findings (Mars, Venus) and developments related to the Hubble Telescope.
Zurück zur Startseite
Neueste Beiträge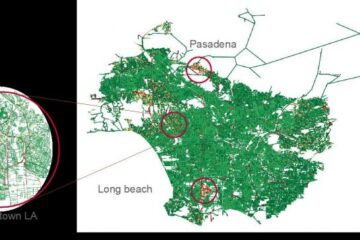 New machine learning tool tracks urban traffic congestion
UBER driver data helps track and potentially alleviate urban traffic congestion. A new machine learning algorithm is poised to help urban transportation analysts relieve bottlenecks and chokepoints that routinely snarl…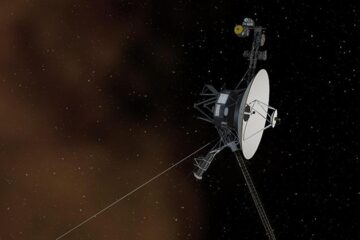 Voyager spacecraft detect new type of solar electron burst
Physicists report accelerated electrons linked with cosmic rays. More than 40 years since they launched, the Voyager spacecraft are still making discoveries. In a new study, a team of physicists…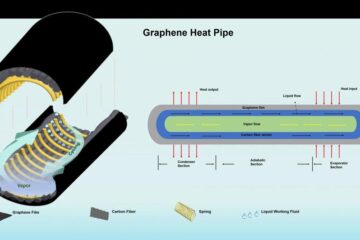 Cooling electronics efficiently with graphene-enhanced heat pipes
Researchers at Chalmers University of Technology, Sweden, have found that graphene-based heat pipes can help solve the problems of cooling electronics and power systems used in avionics, data centres, and…