Large Diamonds Made From Gas Are Hardest Yet
Producing a material that is harder than natural diamond has been a goal of materials science for decades. Now a group headed by scientists at the Carnegie Institution's Geophysical Laboratory in Washington, D.C., has produced gemsized diamonds that are harder than any other crystals, available at a rate that is up to 100 times faster than other methods used to date. The process opens up an entirely new way of producing diamond crystals for electronics, cutting tools and other industrial applications.
"This is a great example of fundamental research that will not only give us a better tool to duplicate conditions in the core of the Earth, but will stimulate many other scientific, technical and economic advances," said geologist James Whitcomb of the National Science Foundation (NSF)'s division of earth sciences, which funded the research.
"We believe these results are major breakthroughs in our field," said Chih-shiue Yan, lead author of the study published in the Feb. 20, online Physica Status Solidi. "Not only were the diamonds so hard they broke the measuring equipment, we were able to grow gem-sized crystals in about a day."
The researchers developed a special high-growth rate chemical vapor deposition (CVD) process to grow crystals. They then subjected the crystals to high-pressure, high-temperature treatment to further harden the material. In the CVD process, hydrogen gases and methane gases are bombarded with charged particles, or plasma, in a chamber. The plasma prompts a complex chemical reaction that results in a "carbon rain" that falls on a seed crystal in the chamber. Once on the seed, the carbon atoms arrange themselves in the same crystalline structure as the seed. This method has been used to grow diamond crystals up to 10 millimeters across and up to 4.5 millimeters thick.
CVD-produced crystals produced very tough. "We noticed this when we tried to polish them into brilliant cuts," said Yan. "They were much harder to polish than conventional diamond crystals produced at high pressure and high temperature." The researchers then subjected the tough CVD crystals to high-temperature and high-pressure conditions. The diamonds were heated to 2000° C and put under pressures of 50,000 to 70,000 times atmospheric pressure for 10 minutes. This final process resulted in the ultra -hard material, which was at least 50 percent harder than conventional diamonds.
The research was also supported by the U.S. Department of Energy, the National Nuclear Security Agency, through the Carnegie/ DOE Alliances Center, and the W. M. Keck Foundation. It was conducted in collaboration with researchers at the Phoenix Crystal Corporation and Los Alamos National Laboratory.
All latest news from the category: Physics and Astronomy
This area deals with the fundamental laws and building blocks of nature and how they interact, the properties and the behavior of matter, and research into space and time and their structures.
innovations-report provides in-depth reports and articles on subjects such as astrophysics, laser technologies, nuclear, quantum, particle and solid-state physics, nanotechnologies, planetary research and findings (Mars, Venus) and developments related to the Hubble Telescope.
Back to home
Newest articles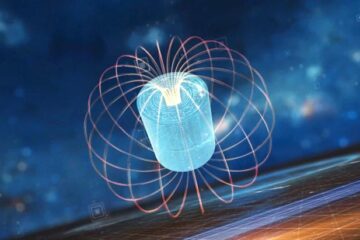 China claims new world record for strongest steady magnetic field
The hybrid magnet at the Steady High Magnetic Field Facility (SHMFF) in Hefei, China set a world record for the highest steady magnetic field by a working magnet when it…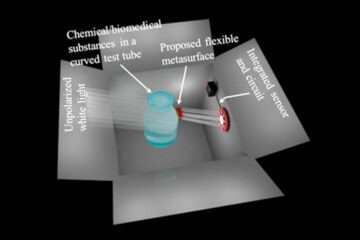 Metaholographic platform that detects light exposure
During the COVID-19 pandemic last year, an incident occurred where vaccines exposed to room temperature had to be discarded. Biomedical substances, including vaccines, risk deterioration if not stored properly, so…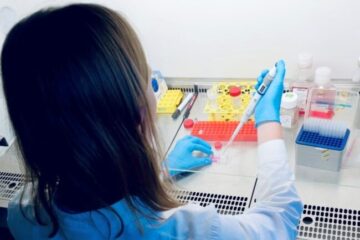 Similarity of hepatocytes from liver and from stem cells improved
Research with stem cells is becoming increasingly important, because stem cells can develop into any body cell – skin cells, nerve cells or organ cells such as liver cells, the…